Swastha Yoga 200hr Integrated Teacher Training
Register Now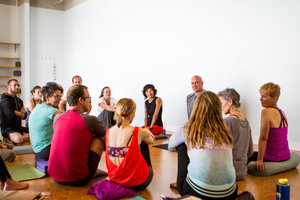 Swastha Yoga is an integrated yoga teacher training program co-created based on the unique art and science of Ayurveda (the science of life), Yoga (the practice of this science), and our human potential. Through the integration of these time-honored practices and techniques, students are able to develop the ability to cultivate a deeper awareness of their whole self, greater range emotionally, new mindsets, and practices that will lead them into new levels of purpose, practice and possibility.
Swastha is the sanskrit word meaning to be fully aligned and established in oneself, and in a completely balanced state of optimal health on all levels of our being.  The Swastha Yoga program aligns to a formula and practice that is relatable, practical and that addresses the needs of all living beings – ingest, digest, assimilate, eliminate – viewing every experience in life as a window of opportunity to cultivate insight into the quality and state of our overall health.  It is through this holistic approach that this system offers an immense opportunity for vitality, clarity, and consciously living well…a heightened state of swastha.
Upon completion our graduates are eligible to apply for 200 hr Registered Yoga Teacher (RYT) status by contacting yogaalliance.org for registration.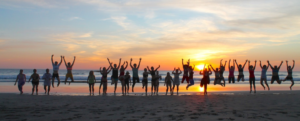 For more information, check out the website Here
Reviews
Write a review - tell others about your experience.