Somatic Yoga Movement 200-hr Teacher Training Course
Somatic Yoga Movement TTC ~ this course is for you, if:
1. You are a beginner in Yoga and want to delve into the fundamental knowledge of Yoga with or without intentions to teach.
2. You are a Yoga practitioner and want to develop and form your own style, with or without intentions to teach.
3. You are an experienced Yoga instructor and want to explore the art of teaching from your authentic heart, broaden your yogic knowledge and experience, and hone your existing skills.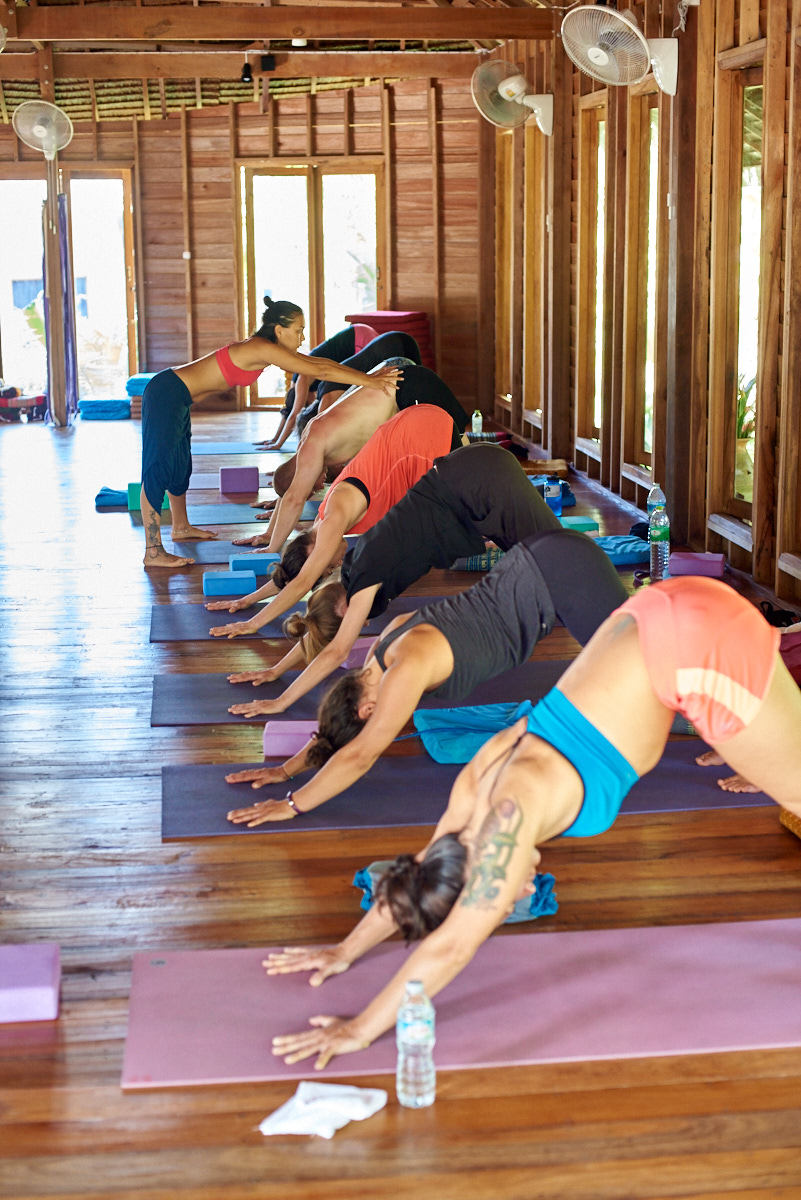 Higher Missions:
To bring you to a higher awareness of the human body, especially your own.
To provide you with various tools of mindful movement to explore your physical and mental capabilities in a safe and engaging manner.
To build confidence and compassion towards your body from the space of practical knowledge.
To discover what your unique, authentic yoga is so that you can share your passions with the world.
To deepen your connection to your true nature, others, and all of existence
Delicious Ingredients:
This course is NOT designed to create another generic Yoga teacher or to give you a script to teach from.  This course IS designed to give you the tools to be an effective and unique teacher.  Our aim to inspire you to become a Conscious Mover who can understand, observe, explain, accept, and adapt to the ever shifting experiences life presents before you, so that you can apply these vital concepts to yourself and anyone else.
Our 200 hour program meets the standard requirements of Yoga Alliance USA.   Additional offerings have been added to enrich the program to facilitate this experience being both informative and transformational.
Asana Lab
The understanding of asanas (Yoga postures) nature, physiology and application. We will practice, discuss and analyze poses and transitions together.
Breath Lab
You will master the Art of breath in theory and practice.  The goal is to let you sense how breathing correctly benefits and deepens your practice.  If you feel this powerful connection yourself, you will be able to pass it along to your students and apply it to everyday life.
Meditation Lab 
Guided dynamic and mindfulness meditations and Osho Dynamic meditations will be beautiful base of the course. Training is enriched with different daily meditation to help you find which meditation techniques resonate most with you. You will learn how to guide various different styles of meditations, how to sequence Yoga Nidra and other techniques, and how to use your voice as an effective tool. You will watch educational movies which are based on harboring inner tranquility and developing meditation for non-contact hours.
Yoga Styles
Practicum classes will be based on the following styles of Yoga: Vinyasa, Yin, Hatha, Kundalini Yoga, Empowering, creative and restorative classes.  Our goal is to teach you how to teach so you have the tools to teach any style that resonates strongly with you.
We will take a look into each style and understand the differences between them and why these differences exist. This will allow students to find the style that matches their mind and body
Anatomy & Physiology
This aspect of the course is for you to understand the incredible intelligence embedded within your body's ecosystem.  We stress understanding how the body works as a whole rather than memorizing Latin names. Within this course we will focus on understanding human body's systems as one whole intelligence, that continuously develops on a cellular and universal level – from embryo to the present moment.  Why does your body feel and move this or that way… The main anatomical source of information will be your own body and movement and engaging in hands on exercises to transfer this knowledge to your students.  As well as learning general human anatomy we will explore how your body is incredibly unique and how this influences your range of motion and the way you move.  Our goal is to leave you feeling embodied!  (For a taste of some of the concepts we will discuss feel free to check out our Anatomy teacher Chris's blog at www.madwayoga.com).
Art of Teaching
We will discover the 5 languages of teaching in this course. When you master these skills you can speak these 'languages' not only on the mat, but in your daily life. Yoga is much broader than correct alignment.  How can you create effective sequences, create a class that allows your students to move deeper into their understanding of themselves, and teach in a way that let's your personality shine forth?  These are the questions we aim to help you discover the answers to, so that the way you live is an example that teaches others.
Language of Presence
Language of Touch
Language of Speech
Language of Observation
Language of Kindness
The transforming point of your teaching skills is when you are to able see yourself from a space of understanding. For this to happen we will FILM TEACHING PRACTICUM SESSIONS. Videos will be shared only within the group and class discussion. These videos are your key learning material. When we are unable to see ourselves move and hold space for others, we end up creating an illusionary perception of ourselves. You can correct and develop yourself while being supported by every member of the group. This allows us to learn how to receive and give feedback with discernment rather than judgement.
The concept of Somatic Movement in our course is based on:
1) The studies and practice of Bartenieff Fundamentals
to re-pattern the neurological connections that govern movement.
4 principles
breath

core support

dynamic alignment 

spatial intent
Reawaken awareness of muscles and joints that are not used, used inadequately or misused, so that you can extend movement possibilities in both energy and expressivity.
2) Studies of Bonnie Bainbridge Cohen 
Bonnie works with dance, Yoga, music, body work, pilates, etc; standing for the body mind connection movement which starts it's development from embryological patterns and continues through all life in every cell.
Highlights. . .
Shamanic breathwork: A practice of deep activation of the unconscious level through dynamic breath that releases energetic blockages and traumas. These practical elements will help balance the mind, body and emotions because if unresolved issues linger in our everyday life we cannot unleash our pure potential to serve others
Mouna –Silence: You will experience the tremendous gift of silence in real practice which will allow you to dwell into the peaceful part of your consciousness.
Sacred Ceremonies: Ceremonies have been held throughout time to deepen our connection with nature, ourselves, and our human tribe.  We will conduct traditional Balinese cleansing ceremonies and sacred cacao ceremonies to profoundly experience this connection.
Other Elements: Ecstatic Dance, Dao healing practice, Qi Gong, the art of non-violent communication and active listening, music and kirtan, and much more!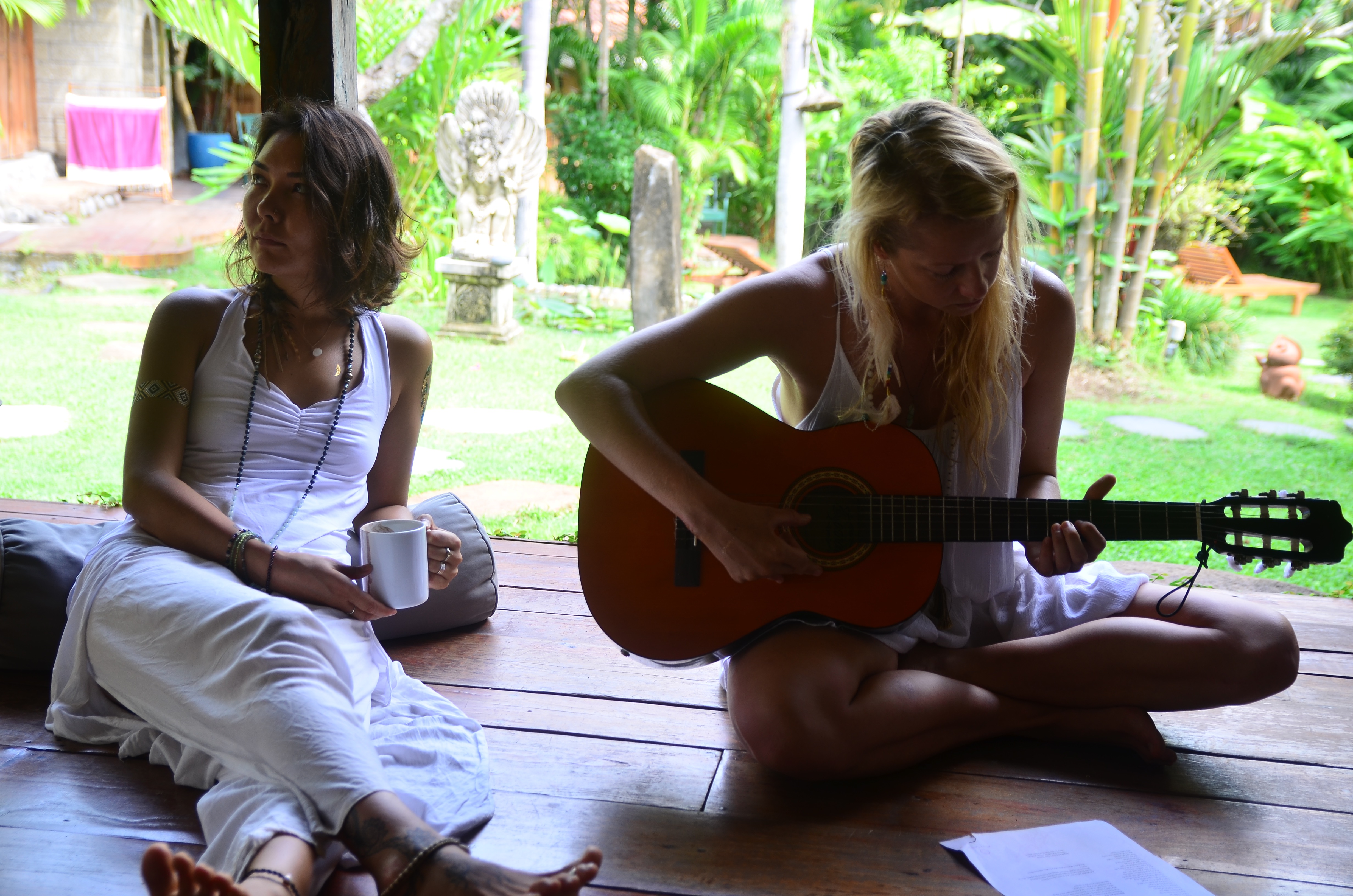 EARLY BIRD OFFER: Book your seat by paying 30% of the course before 1st November and Get $300 USD discount + Balinese Massage session + Gift of airport drop/pickup.
Thank you!
We're glad you've joined our retreat community. See you around :)
Return to my event
×