Rainforest Revitalisation – Transformational Breath® Seminar
Whether you want more energy and vitality, to release long held emotions, or simply more peace in your life, you're in the right place.
If I told you that how we breathe is closely related to the way we live our lives, would you believe me?
Well, it's true. Full unrestricted breathing is key to our physical, emotional and spiritual wellbeing but it is often overlooked. The modern world is focussed on external appearance and material wealth, yet it is often said that "happiness is an inside job". Something feels missing, but we're not sure how to fix it.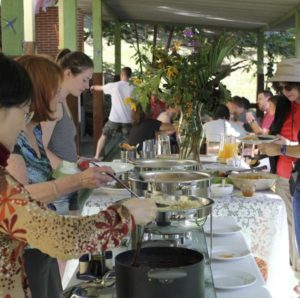 THE GOOD NEWS: we can empower and free ourselves from the past and create and experience the life we desire, using nothing more than our breath.
We are delighted to announce our second Transformational Breath Seminar in the peaceful tropical nature of Brazil. During this 6 day residential program you will be fully supported and guided by experienced Trainers and Facilitators, in learning how to use your own breath to create powerful and permanent transformation in your life. We will take you step by step into understanding and mastering your own breath and learning how it is directly connected to the way you live your life.
The week is packed with numerous ways of working with Transformational Breath. Our structured programme introduces you to many tools for self healing, to assist with breaking down our limiting beliefs and moving past trauma, in compliment the two breath sessions held each day. Transformational Breath is the perfect tool for harnessing your own power and vitality, whatever stage of your journey. Don't just take our word for it, come and experience it for yourself!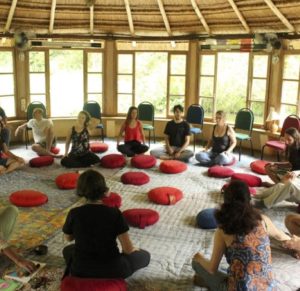 There are no prerequisites for attending the course and we provide all the tools and instruction so that you are fully equipped to continue your journey with breath once you return home.
Spaces are limited – Book early to avoid disappointment.
About the organisers:
The event is organised by Philippa Wilkin. After falling in love with the energy and vitality of Brazil and its people, she quit her corporate job in London and established Breathworks to share Transformational Breath around the world with people seeking to experience their greatest potential.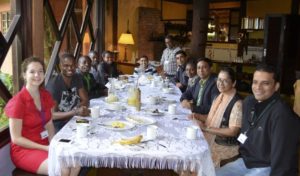 We look forward to sharing this empowering and revitalising time with you.
Course presented in English (translated to Portuguese if required – please advise)
Situated in the exquisite tropical nature of the Mata Atlântica (Atlantic Rainforest), the Sinal do Vale Retreat is a unique space of revitalisation and reconnection. Come and recharge in the tranquility of the rainforest and immerse yourself into the vitality of nature, just an hour's drive from the marvellous city of Rio de Janeiro (50km) and the international airport.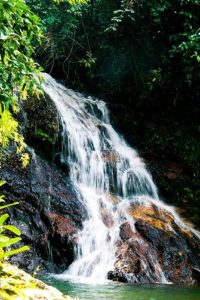 We welcome you to adventure into the hidden paradise of the Santo Antonio River valley. On our 250 hectare property, you can discover the exotic flora and fauna on one of our nature trails and listen to the sounds of the mountain springs and rivers. Taste our unique Brazilian cuisine with food fresh from our organic gardens and fruit trees. Through the design of our spaces, we have created the ideal place for groups to work together, exchange, relax, develop ideas and embrace positive change together.
Sinal do Vale Retreat is the hospitality branch of the organization Sinal do Vale, a living laboratory for sustainability and an international platform for changemakers. We seek to catalyze community resilience and environmental restoration in the Atlantic Rainforest. All profits from the retreat center go directly into supporting SINAL's social-environmental initiatives.
The closest airports, within approximately 1 hour drive of the venue:
International airport – Rio de Janeiro – Galeão International Airport (GIG) Domestic airport – Rio de Janeiro – Santos Dumont (SDU).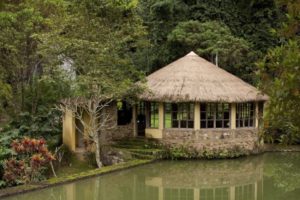 Transfers to and from Sinal do Vale can be arranged at an extra charge.
Reviews
Write a review - tell others about your experience.
Thank you!
We're glad you've joined our retreat community. See you around :)
Return to my event
×