Integrative Nutrition Course with Yoga
Akasha Wellness Retreat
May 25, 2018 - May 30, 2018

(6 days)

Double Room - Private - €850.00 Queen Room - Private - €925.00 Twin Room - Sharing - €635.00
Register Now
A week of learning & discovering – Integrative nutrition course with yoga & wellness
Join us this July in a week of learning how to prevent disease & integrate holistic remedies in your daily life. We will look at lifestyle, diet, exercise & what it means to have all elements symbiotically in balance.  We will also explore plant based seasonal, wholesome, healthy vegan cooking, principles of Integrative Nutrition, and clean eating so that all participants obtain all the skills & knowledge they need to implement these at home.
The presentations will be done by our founding doctor Dr Elena Tome, MD specialised in Integrative & Functional Medicine.
We'll start each day with sunrise yoga session, breakfast & daily seminars and presentations that will surprise and inform you on how to form good habits and how to create a healthy balanced lifestyle for yourself and the whole family.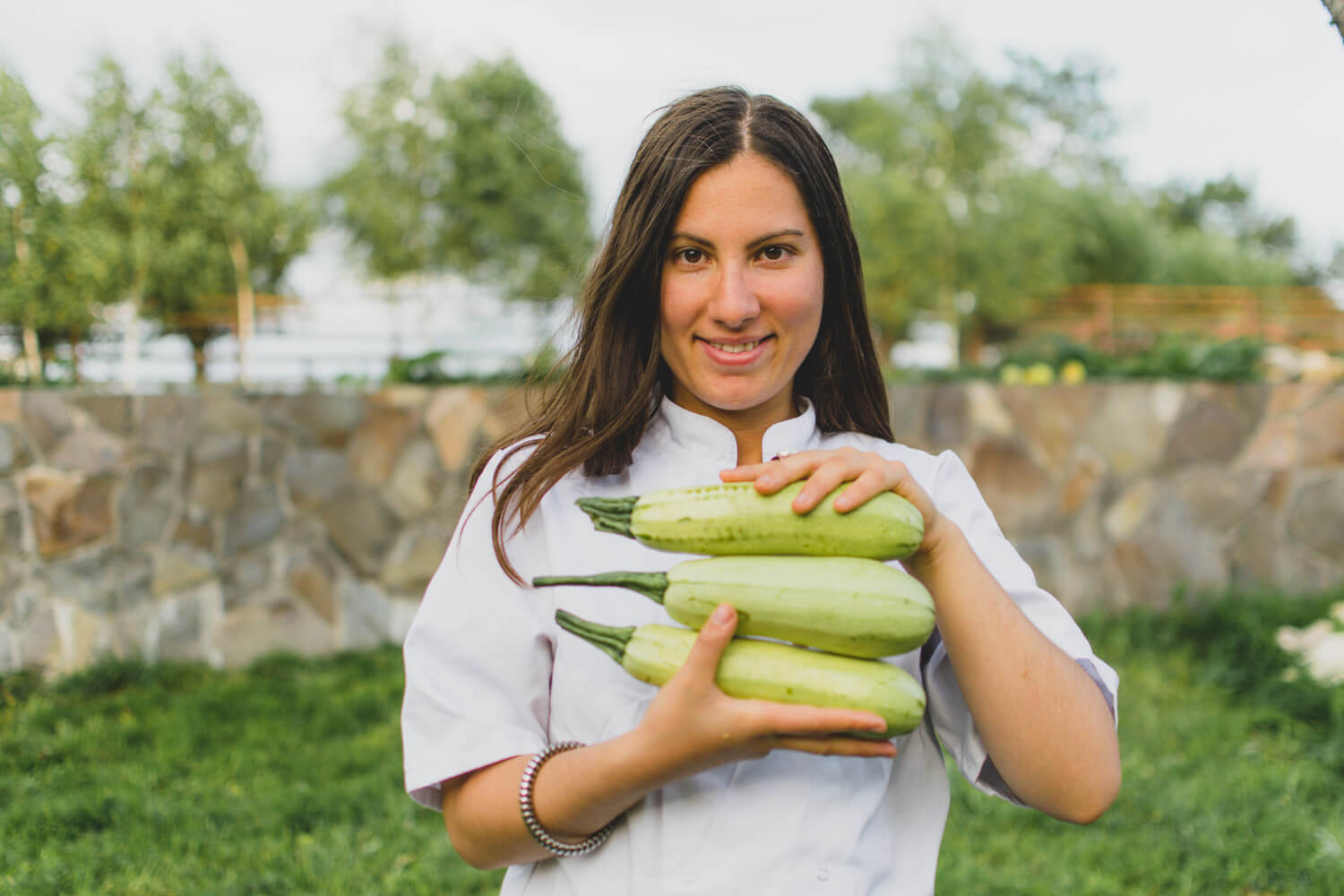 What is Integrative Medicine?
Patient and practitioner are partners in the healing process. All factors that influence health, wellness, and disease are taken into consideration, including mind, spirit, and community, as well as the body.
Who are our Doctors?
Dr Toma has been practicing as a psychiatrist in the UK National Health System for the last 10 years. She is passionate about nutrition & lifestyle medicine and has been studying principles of integrative medicine extensively for the last 5 years. Elena is a fellow of the American Metabolical Medicine Institute, also studied with Institute of Functional Medicine and attended multiple courses in London & abroad on Nutrition & various aspects of Integrative Medicine.
Dr Toma provides advanced medical treatment on health promotion, wellness, prevention & management of disease with evidence based metabolic, functional & nutritional approaches.
Dr Toma is a founding member & non executive director of Akasha and visits us regularly. She participates actively in creating an extensive and thorough nutritionally balanced programme and oversees progress our guests make during their retreat. For consultations, Dr Toma runs a private clinic in London with a holistic approach helping patients balance optimal mental & physical health.
Dr Ana Maria Stoica, MD
Ana Maria Stoica, MD is a board certified physician specialised in functional medicine to help patients find root causes for their illnesses. She does not believe in just treating symptoms.
Dr. Stoica received her MD from Bucharest Medical School in Romania in 2008. She then completed a residency in Family Medicine in Bucharest. She became a metabolic balance® Coach in 2010 and is participating in different nutrition and integrative medicine courses.
She uses an integrative holistic approach to wellness utilising conventional medicine and evidence based complementary therapies. She believes in treating the patient as a whole (body, mind, and soul) and places a strong emphasis on preventive care, nutrition, and lifestyle changes. Within our retreat Ana Maria contributes to our nutrition programme in partnership with Dr Toma and offers assistance on balancing food with overall health.
What is covered in this course?
Organic Foods and what to look for
What is and why go Sugar Free, Gluten Free & Dairy Free.
Supplements & Superfoods
Healthy Fats
How to live a balanced lifestyle
What's included:
4 x 2hr presentations by Dr Elena Toma & Dr Ana Maria Stoica on the principles of Integrative Nutrition
Twice Daily gentle yoga sessions to warm up in the morning and stretch in the evening
Ashtanga & Yin Yoga by two different teachers, all classes suitable for beginners & intermediates
3 Daily healthy plant based meals all organic and local produce, gluten & dairy free, nutritionally balanced, varied & delicious!
All drinks on retreat, cold pressed juices & smoothies, filtered water & organic detoxifying teas.
5 nights accommodation in boutique rooms with en-suite bathrooms and glorious mountain views
Introduction to yoga philosophy and health coaching
Enjoy hiking, nature & forest walks
Group activities, cinema & library, creative arts & crafts
Unlimited Jacuzzi Hot Tub & Sauna ( traditional & infra-red)
Optional Spa Massage Therapy & Salt Herbal Bath Soak Rituals
Pick up & Drop Off to & from Brasov City
Integrative Medicine & Nutrition support from Resident Medical Doctors.
What's not included:
Your flights
Transfers to/from airport, these can be booked for €85 one way per car
Travel or Health Insurance
Massages or other therapies offered in house
Skill level

RETREAT PROGRAM
Day 1 Arrival Day
16.00PM – 18.00PM Arrival & Registration
18.00PM – 19.30PM Evening Yoga & Meditation Practice
19.30PM – 20.30PM Dinner 
21.00PM – Optional Group Activity*
___________________________________________________
DAY 2, 3, 4, 5 Full retreat Days
7.00AM – Wake Up
7.30AM – 9.00AM Morning Yoga Practice 90 min
9.00AM – 10.00AM Breakfast
10.00AM – 12.00PM Free Time & Spa Therapies*
12.00PM – 14.00PM Integrative Nutrition presentation
14.00PM – 15.00PM Lunch
15.00PM – 18.00PM Free Time & Spa Therapies*
18.00PM – 19.30PM Evening Yoga & Meditation Practice
19.30PM – 20.30PM Dinner
21.00PM – Optional Group Activity*
___________________________________________________
DAY 6 Departure Day
7.00AM – Wake Up
7.30AM – 9.00AM Morning Yoga Practice 90 min
9.00AM – 10.00AM Breakfast
10.00AM – 11.00AM Closing Circle & Departure

Good to know
Participants must be min age of 18 unless previously agreed.
Accommodation is in individual bedrooms on a single or double occupancy ( friends or a couple sharing a large queen bed) or twins sharing with other guests on retreat.
We provide all Yoga Mats & Props just bring an open mind.
Health or Travel Insurance is the responsibility of the guest.
Weather in the mountains can be unpredictable if you plan to go walking in nature please bring warm clothing & waterproof shoes.
Morning Practice consists of 90 minutes of yoga asana & pranayama and 30 minutes sitting meditation or chanting.


Evening Practice consists of 60 minutes of yoga and pranayama and 30 minutes sitting meditation.

During Free Time & Spa Therapies you are free to spend your time as you want to, Massage Therapies and Salt Baths are booked & paid for separately please see our Spa Menu.
We practice a Digital Detox Retreat, this is to allow your mind to disconnect from the overload of digital communications and listen more deeply to life, connect with others on the retreat and live in the present moment. We provide a Guest access computer for use during the retreat. On Departure Day we will gladly provide Wifi access to get in touch with your friends & family or to share your photos on social media.
Optional Activities whilst on retreat are:

Horse Riding with local trained horses from €25/hr
Hiking in the mountains and local valleys with a local guide, price on request
Nutrition & Lifestyle Medical Screening with the Resident Medical Advisor