Yoga & Ski Holiday
Akasha Wellness Retreat
Mar 2, 2018 - Mar 7, 2018

(6 days)

Double Room - Private - €925.00 Queen Room - Private - €1,000.00 Twin Room - Sharing - €710.00
Register Now
Yoga & Ski go together like Lois & Clark
See if Superman was a real story, Lois would most definitely be a yogi and Clark most definitely a snowboarder, only Superman is not real…. unfortunately but we think there's a Lois in each one of us. So if there is a superpower we'd like to have it is the ability to do not only do 1 physical activity but 2..at the same time…and having fun with it too!
We've put this retreat together for those that love to stretch and love to slide. Why not?
Skiing where?
Our skiing region is the resort of Poiana Brasov, a 45 min scenic drive from Akasha. A recent entry on the skiing circuit of Europe and that certainly comes with benefits, lower costs for ski passes & less busy slopes, you might end up having the mountain to yourself if you're really lucky. Following a modernisation in 2010, the ski area has been extended from 50 hectares to 80 hectares and the length of the slopes increased from 13.8km to 23.9km, with snow cannons also now installed to ensure a good surface.
Poiana Brasov benefits from a temperate-continental climate with average temperatures for summer and winter 20°C and -4°C respectively. The natural wintry weather means you can expect to enjoy outstanding conditions and, in the event that the snow thins out, there is plenty of artificial white stuff to make up for it.
There are several ski schools in the resort to ensure visitors can develop their skills and feel more comfortable on the slopes for both ski and snowboard.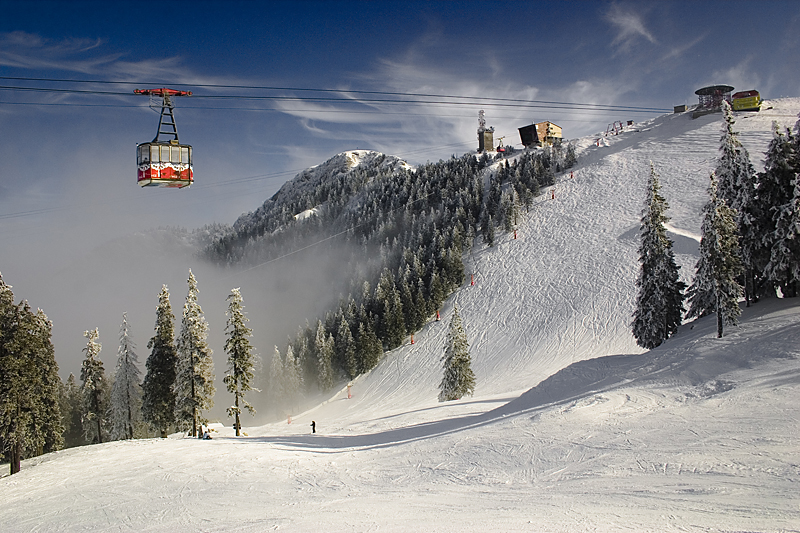 Here's some quick facts for those that like details:
Altitude: 945-1765 m
Excellent ski runs for everybody: 9km Blue , 4.5km Red & 8,8km Black Slopes

Season: December – April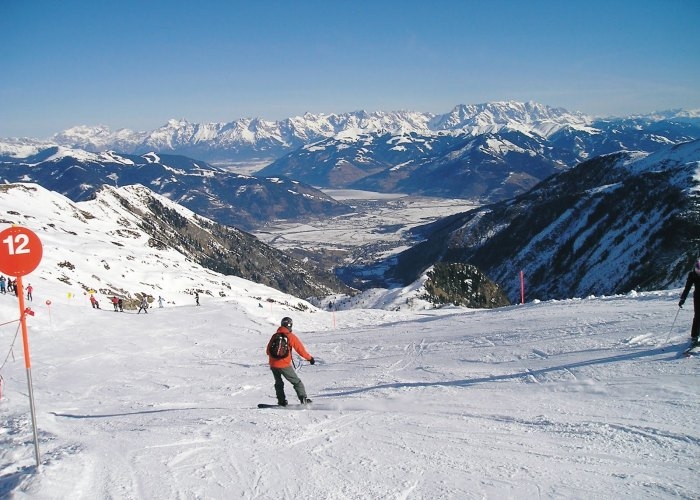 What's included:
3 Day Ski Pass ( Day 2,3,4 of the retreat)
Full Equipment Ski or Snow Board rental you will need to bring goggles and gloves / hats, warm ski clothing
Personal Guide on the slopes, looking after you the whole day
Transport To & From the ski slopes & high energy packed lunch
Twice Daily gentle yoga sessions to warm up in the morning and stretch in the evening
Ashtanga & Yin Yoga by two different teachers, all classes suitable for beginners & intermediates
3 Daily healthy vegetarian meals all organic and local produce, nutritionally balanced, varied & delicious! Options for vegans possible.
All drinks on retreat, cold pressed juices & smoothies, filtered water & organic detoxifying teas, local wine with dinner.
5 nights accommodation in boutique rooms with en-suite bathrooms and glorious mountain views
Introduction to yoga philosophy and health coaching
Enjoy hiking, nature & forest walks
Group activities, cinema & library, creative arts & crafts
Unlimited Jacuzzi Hot Tub & Sauna ( traditional & infra-red)
Optional Spa Massage Therapy & Salt Herbal Bath Soak Rituals
Pick up & Drop Off to & from Brasov City
Integrative Medicine & Nutrition support from Resident Medical Doctors.
What's not included:
Your flights
Transfers to/from airport, these can be booked for €85 one way per car
Travel or Health Insurance
Massages or other therapies offered in house
Skiing on Day 5 of the retreat, the last day, it can be arranged.
Ski or Snowboard lessons
Skill level
Beginner & Intermediate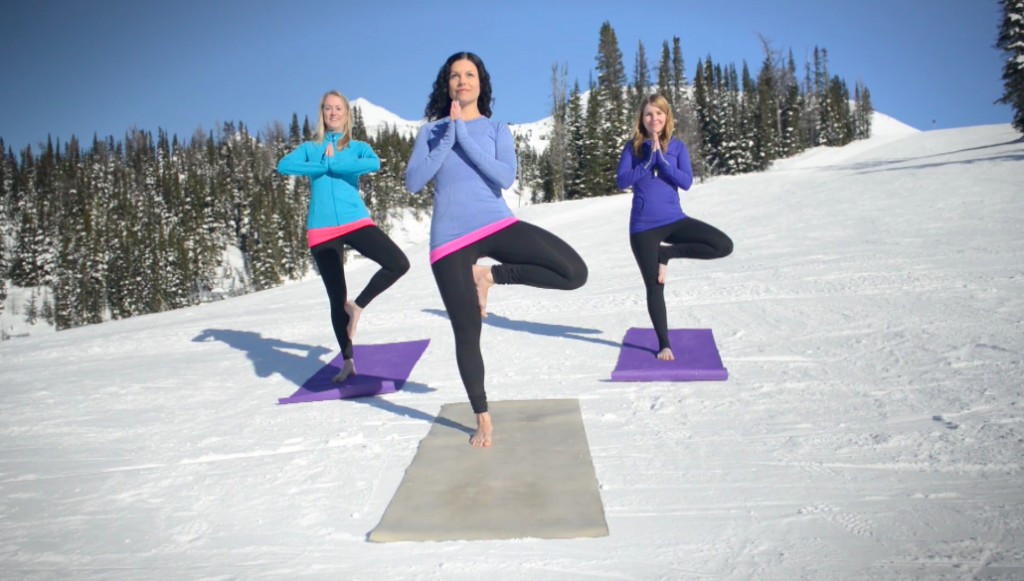 RETREAT PROGRAM
Day 1 Arrival Day
16.00PM – 18.00PM Arrival & Registration, Ski Equipment Fittings.
18.00PM – 19.30PM Evening Yoga Practice
19.30PM – 20.30PM Dinner
21.00PM – Optional Group Activity*
___________________________________________________
DAY 2, 3, 4 Full retreat Days
6.30AM – Wake Up
7.00AM – 8.30AM Morning Yoga Practice 90min
8.30AM – 9.30AM Breakfast
9.30AM – 15.30PM Skiing,Transport to & from Ski Slopes, packed lunch! Optional for those that don't want to go free time spa therapies, sauna & jacuzzi.
16.00PM – 18.00PM Free Time & Spa Therapies*
18.00PM – 19.30PM Evening Yoga & Meditation Practice
19.30PM – 20.30PM Dinner
21.00PM – Optional Group Activity*
___________________________________________________
DAY 5 Last full retreat day
(skiing can be arranged on the last day as well at an extra rate)
7.00AM – Wake Up
7.30AM – 9.00AM Morning Yoga Practice 90min
9.00AM – 10.00AM Breakfast
10.00AM – 14.00PM Free Time & Spa Therapies*
14.00PM – 15.00PM Lunch
15.00PM – 18.00PM Free Time & Spa Therapies*
18.00PM – 19.30PM Evening Yoga & Meditation Practice
19.30PM – 20.30PM Dinner
21.00PM – Optional Group Activity*
___________________________________________________
DAY 6 Departure Day
7.00AM – Wake Up
7.30AM – 9.00AM Morning Yoga Practice 90min
9.00AM – 10.00AM Breakfast
10.00AM – 11.00AM Closing Circle & Departure
Good to know
Participants must be min age of 18 unless previously agreed.
Accommodation is in individual bedrooms on a single or double occupancy ( friends or a couple sharing a large queen bed) or twins sharing with other guests on retreat.
We provide all Yoga Mats & Props just bring an open mind.
Health or Travel Insurance is the responsibility of the guest.
Weather in the mountains can be unpredictable if you plan to go walking in nature please bring warm clothing & waterproof shoes.
Morning Practice consists of 90 minutes of yoga asana & pranayama and 30 minutes sitting meditation or chanting.


Evening Practice consists of 60 minutes of yoga and pranayama and 30 minutes sitting meditation.

During Free Time & Spa Therapies you are free to spend your time as you want to, Massage Therapies and Salt Baths are booked & paid for separately please see our Spa Menu.
We practice a Digital Detox Retreat, this is to allow your mind to disconnect from the overload of digital communications and listen more deeply to life, connect with others on the retreat and live in the present moment. We provide a Guest access computer for use during the retreat. On Departure Day we will gladly provide Wifi access to get in touch with your friends & family or to share your photos on social media.
Optional Activities whilst on retreat are:

Horse Riding with local trained horses from €25/hr
Hiking in the mountains and local valleys with a local guide, price on request
Nutrition & Lifestyle Medical Screening with the Resident Medical Advisor