Yoga Class for Charity in London, UK – Inhale Freedom Exhale Love
About us
Since the birth of Akasha Wellness Retreat we've been blessed to be visited by so many beautiful souls from London. And I'd love to meet again ( or maybe meet for the first time too ) and what way to do it than through a Pop up Retreat evening. If you're free on Oct 27th at 7PM and you're in London join me for a Yoga class.

Here's why we're doing this.
You've all heard of Goa right? A popular exotic beach location where thousands go every season for the pristine beaches, sunshine kissed hippies & coconuts? Well there's another side to that story.
Here's a reality check: more than 5,000 women and children are rescued from various forms of modern day slavery in Goa alone. Almost 36 million people are enslaved worldwide – trafficked into brothels, forced into manual labour, victims of debt bondage or even born into servitude. Almost half of them – 16 million – are in India, where slavery ranges from bonded labour in quarries and kilns to domestic servitude and prostitution.
Activists in Goa say mostly come from Nepal, Bangladesh, Thailand and from other Indian states duped by traffickers who promise good jobs & a place to live. Instead, they find themselves being exploited in brothels fronted by hotels, beauty salons, spas and bars or used in forced labour such as domestic work or in the hospitality industry.
Folks, women and children…like us, like our children. And whilst this is all going on we're sipping on cocktails & worrying abut our next gold laced face cream purchase. There is something we can all do, act. And even a yoga class makes a difference. When you go to Yoga you work on yourself mind & body, shutting down the noise outside the hussle inside just being, breathing & focusing. We can use this energy for greater good, intention is also action.
Anyay Rahit Zindagi or ARZ, is a social work organization committed to combating trafficking of persons for the purpose of sexual abuse and commercial sexual exploitation in Goa amongst many other social projects that they do involving women and children. And my mission now is to offer a little support in whatever I can do, firstly as a woman and fellow human who believes in freedom for all and secondly as a beliver in the kindness of the human spirit.
I love Goa, and I've been a little spoiled in seeing the best it can offer truly. But I can't keep going back there and pretend this isn't happening. Whilst I will be personally be in Goa and will offer my help and support during my time there I am offering this yoga class in London by whatever donation you wish to make towards it to this incredible charity who has been fighting since 1997 against this phenomenon. They need funds to be able to sustain the work they do, work that neither the government or the police are doing, often too busy with tourists often not interested. We have also made a pledge to donate a portion of our proceedings from our January 2018 Yoga Retreats in Goa as well in the hope that more women and children can be rescued sooner and can be actively supported in rebuilding their lives.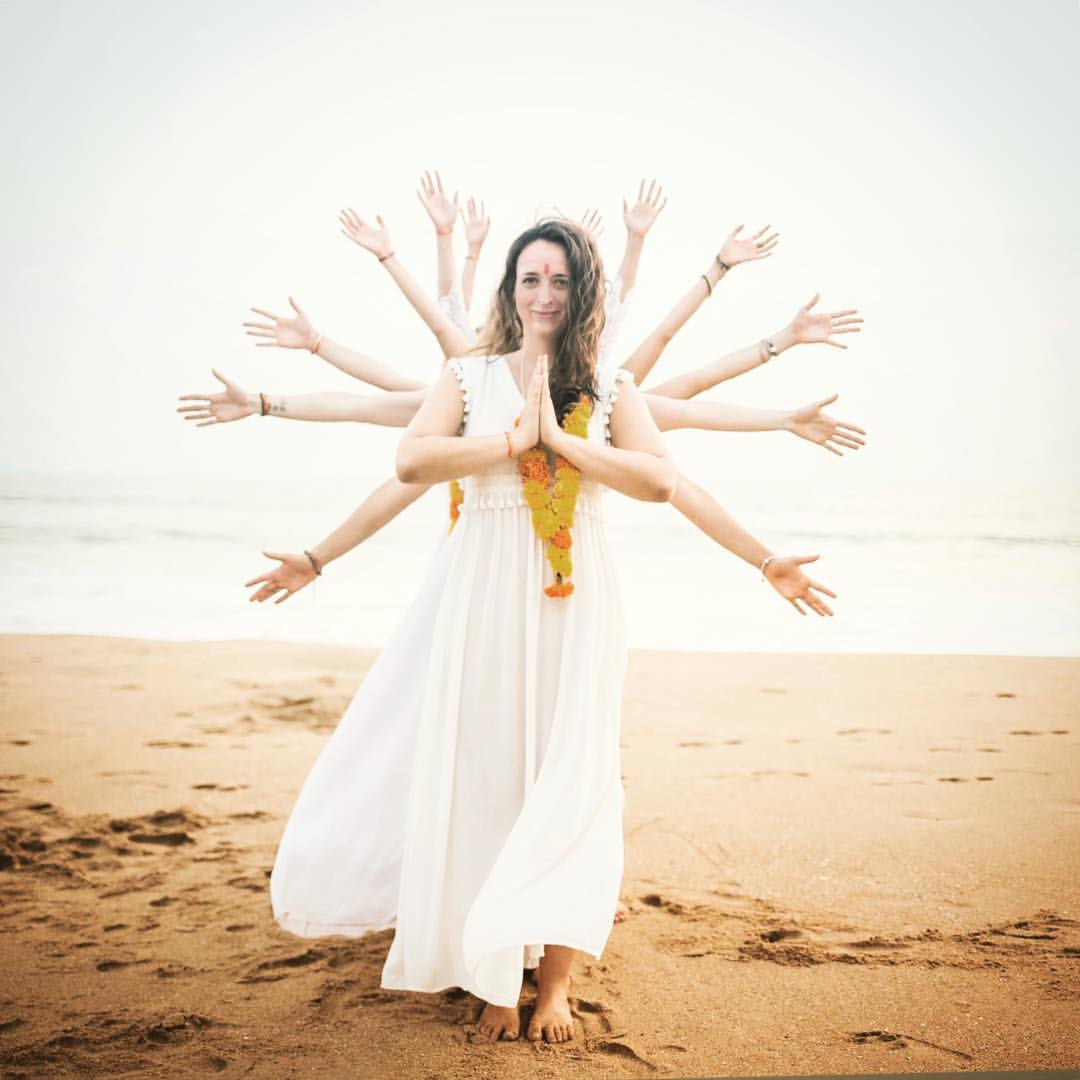 Inhale Freedom Exhale Love is for all of those women and children. Join me for a gentle Yin Yoga class in honour of them.
Date: Friday Oct 27th
Time 6.30PM (class starts at 7PM)
Where: Evolve Wellness Centre – 10 Kendrick Mews, South Kensington, Borough of Kensington and Chelsea, London, SW7 3HG
Details: Yoga mats will be provided, don't need to bring one unless you want to. There are changing rooms and showers on site, towels are not provided so you will need one of those.
How to book: simply donate an amount of your own choice, this counts as your place on the class and let's us know how many to expect. Sharing is caring. Please pass this a long if you want to bring a friend, limited spaces to 25 students.
Apres Yoga? Why not, I'll be around if anyone wants to grab dinner, a chat and a hug 🙂
Charity details: http://www.endslaverynow.org/anyay-rahit-zindagi-arz
Namaste!
Irina Raileanu
xx
Reviews
Write a review - tell others about your experience.
Thank you!
We're glad you've joined our retreat community. See you around :)
Return to my event
×