Explorer-Single Occupancy
About us
Looking to see the sights and explore the adventures that are abound in Southern Nicaragua? This package offers you the chance to see some of the most amazing towns, beaches, and volcanoes on offer in this tropical playground. Nicaragua is rich in culture and ripe with incredible consistent surf, sample all that is on offer by land and sea!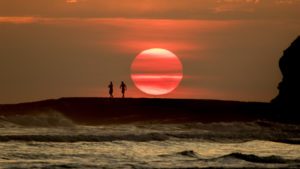 Thank you!
We're glad you've joined our retreat community. See you around :)
Return to my event
×
Why Retreat?
We asked people why they go on retreat, here's what they said:
I teach yoga part time and am a mom of two toddlers full time. I love my life, but goodness do I need a break. My husband and I have been putting off our wedding ceremony for 4 years because life has gotten in the way. We haven't had a single night alone since our family has grown. I wouldn't change a thing about our lives now, but it would be so wonderful to remember what it's like to 'just be us.' Antrim
Retreat Guru's Vision
We believe human beings are innately wise, strong and kind. This wisdom, although not always experienced, is always present. Going on retreat is a beautiful way to reconnect to our basic sanity and health. Our aspiration at Retreat Guru is to inspire people to experience authentic retreats and reconnect with their innate wisdom, strength and kindness.