Womb, Karma and Transcendence Retreat
Clear Sky Center
Dec 16, 2016 - Dec 31, 2016

(16 days)

CAD $1,625.00 - Early Bird Price $1625 until Nov 16. $1745 after Nov 17.
To know transcendence, to gain freedom from our karmic patterns, one needs to know the programming of the womb. This retreat offers you the precious opportunity to reacquaint yourself with your womb experience, gain freedom from conditioning received in the womb, and clear lifetimes of karma.
Join Dharma teachers Doug Duncan and Catherine Pawasarat for this enlightening in-person retreat at Clear Sky Meditation Centre in BC, Canada. This retreat builds upon the ground breaking work of Namgyal Rinpoche.
This retreat is open to all. For participants of the 2016 Year of Awakening program, this retreat is also part of the program's mandatory curriculum.
Why do a Retreat on the Womb Experience?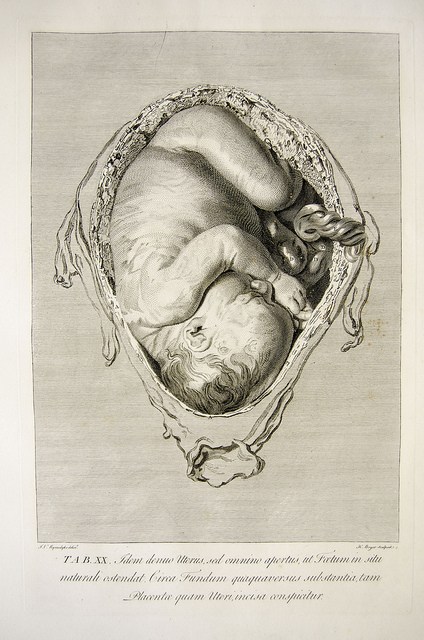 Our particular tradition travels two main paths of liberation: meditation, and Karma Yoga, a.k.a. Awakening Through Action. In terms of this action, our birth and its resultant karma are very active in our daily lives, though we're likely to be unaware of their influences.
In the process of re-contacting our womb experiences, we gain insight into how they shape all the actions, feelings and thoughts we live out every day. Clearing our womb events is tantamount to clearing our lives of the unconscious and self-limiting strictures we place upon ourselves and others.
This course is more active (vs. meditative), which places it more in the Karma Yoga line. In a sense we can say that all Dharma Training is about becoming more aware of these patterns, and thereby clearing the womb experience.
---
"Womb, Karma and Transcendence is one of the most important retreats I have ever taken. It evokes the formative impulses we all take on during the 4 phases of our womb experience, links them to core karmic currents, and initiates a process that will help to use them to transcend ego clinging and suffering. I would advocate that the experience that emerges from this retreat is an essential awareness on the path to liberation. I highly recommend this retreat from Doug Duncan and Catherine Pawasarat Sensei."
-Gerry Giuliani
Life Skills Coach
---
What does the womb experience have to do with Buddhism or Awakening?
Our mother's womb is the source point for our body and individuality. As the ego emerges around two years of age and we step into our sense of self, these all-powerful womb impressions get submerged by our experience of life in the world.
Nevertheless, the karmic patterns that emerge throughout the rest of our life are rooted in the experiences of the womb.
Upon awakening, the Buddha said, "I have found you, oh builder: cast down is the ridgepole, you shall build no more. No longer is this subject to becoming".
"The builder" is the combination of the five senses and the ego that is born from their data input, interpreted in conjunction with the mind. How we meet the world, via the interpretations of our mind, gets imprinted through our womb and birth experiences.
What did the Buddha mean about building? And no longer being "subject to becoming?" He was declaring in essence, that he had "cleared" the previously unconscious patterning of the womb.
We call this transcendence.
The Buddha may have done it, but how can we do this?
According to the teachings of Namgyal Rinpoche, the womb journey consists of four stages. Based on his ground-breaking work, we've continued to develop meditations and exercises to explore each of these stages.
The various meditations and exercises – which range from artwork to dynamic embodiment – are undertaken individually, in small groups, and larger groups. Through these processes, we observe and re-experience our womb events, learning to understand how the building of the ego and our conditioning was shaped at that time.
As we become more conscious of this building, we gain release from unconscious becoming. More importantly, we are freed from the effects of the karmic patterns.
This is the transcendence that is our birthright.
OK, but how does my womb experience affect me now?
Clearing our womb experience through meditation and exercises allows it to become what it was meant to be: the basis for well-being, natural growth and exploration. With a focus on liberation, teachings in this course address patterns formed in the womb and how these underlie our approach and response to all aspects of our lives.
All aspects? Effects from womb patterns include our overall physical and mental health, our sexuality, and our views and beliefs, on everything from philosophy to what kind of place the world is, to what my life is like, to the foods we eat.
We are built, shaped and formed by many factors. These factors play out in our current lives, and the karmic wheel continues to turn. Is it torture or a joy ride? Karma decides, and karma is built on views, and views were shaped by our womb experience.
We have the power to shape these to lead more joyful, creative and fulfilling lives, and to be of greater benefit to others.
What else do you need to know?
Dāna (Generosity Based Teaching)
Doug & Catherine are teaching this retreat via the ancient tradition of Dāna (generosity), an offering from them to the attendees. It is considered of supreme value to your life and thus "beyond price" so it is expected that the student will be equally generous and support the teaching and the teachers by making an offering.  While no offering is too small, also no offering is too great. The giver benefits by offering as much as they can, given the individual's circumstances. Along with compassion, generosity is considered the root of spiritual progress and, according to the ancients, therefore the root of our success in daily life as well. Find out more about how you can practice Dāna.  We invite you to offer Dāna when you register and via the Dāna bowl available at Clear Sky.
Retreat Centre Fees (Lodging & Meals)

This retreat will be held at beautiful Clear Sky Meditation Centre. Fees which include, lodging, meals and  CAD $1,499.00: Super Early Bird Program Price until Oct 16 / CAD $1625: Before Nov 16.  CAD $1745: After Nov 17.
Retreat Dates, Arrival & Departure
This retreat runs from December 16 to 31st, 2016.
Early arrival is strongly recommended for grounding. For international travelers, we recommend arriving two days early (Dec 14), to recover from jet lag. Retreatants not staying on for the Jan retreat should depart the retreat on the morning of January 1st. We will welcome in the New Year together on the evening of Dec 31.
The Benefits of Retreating at Clear Sky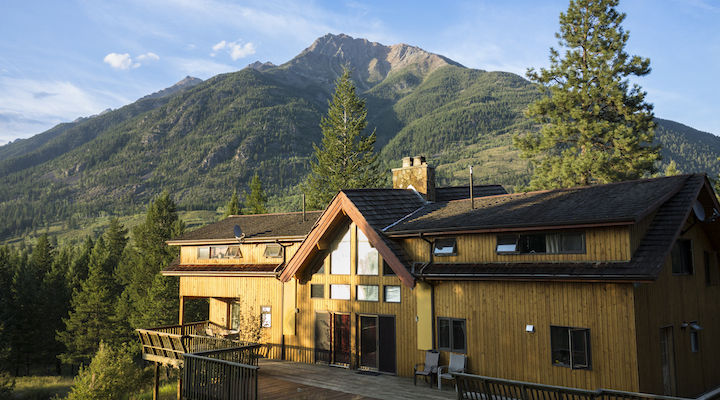 Know what it is to truly unwind, surrounded by pristine, tranquil nature.
Enjoy fresh air and wholesome food, with an emphasis on organic and locally sourced.
Experience the support of a community that exists to help you reconnect.
Be part of a working and awakening community that practices what it teaches.
Experience in-depth Retreat Work, Karma Yoga and Dharma Training in a community that has practiced both together for years, at a center built on these practices.
You'll both reinvigorate and integrate what you learn into your daily life.
Share the learning and growth with other participants, making new friends who are also on a path of spiritual unfoldment.
Connect to the teachings that have enlivened humanity over centuries (regardless of faith orientation).
Our Values
The Clear Sky community:
nurtures awakening through compassionate action and commitment to a lineage of authentic exploration;
cultivates fiscal, social, environmental and spiritual sustainability;
fosters a supportive and challenging team built on trust, integrity and accountability;
provides timeless solutions promoting joyful discovery and growth for those with a heart for change.
What does it cost to stay at the centre?
Please note that fees paid online do not include dāna for the teachers.
Image credit: The image used above is by Sonam Senge. It is the cover painting of the book "The Womb Karma and Transcendence" by Namgyal Rinpoche.
Reviews
Write a review - tell others about your experience.
Thank you!
We're glad you've joined our retreat community. See you around :)
Return to my event
×