Angel Farms Temple Cleanse
This is a 10 day complete Cleansing process
that addresses the body, mind, and spirit.
This Cleanse helps your body catch up to your consciousness.
Angel Farms offers you The Cleanse™, the transformational process you have been looking for all your life! At Angel Farms we have combined many age old processes and techniques to create one of the most comprehensive and amazing Premiere Cleanses in the world. Due to Cindy Mahealani Sellers extensive experience, this program is like none other in the world. With over 6000 Graduates worldwide over the last 27 years, our program will help launch you into your dream life!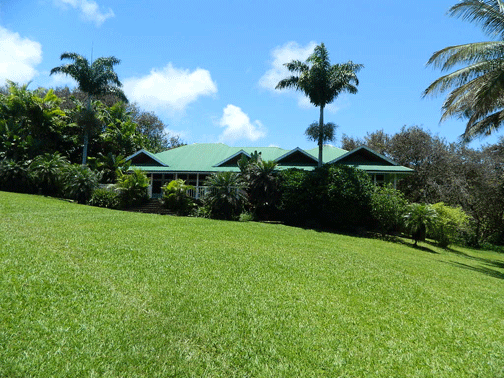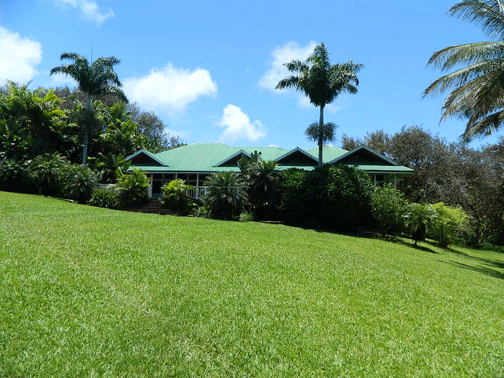 (Our beautiful Center located on the Hilo side of the Big Island)
During the Cleanse, we offer many therapies to assist your body, mind, and spirit in the most complete transformational process available. We nourish you according to Cindy's Doctrine of Food Signatures Program ©. This is not a starvation Cleanse! We have been starved enough by bad absorption and nutrition. It is time for the body to receive the good nutrition that you feed it and not feed other things! You will finish the Cleanse with a new outlook on life, detoxed and ready to achieve your heart's desires as well as a new understanding of yourself and how to get aligned with the person you are now, unfolding your wings and becoming the One we have been waiting for! You are worth it!
Miracle side effects happen when the body, mind, and spirit gets a chance to Cleanse and transform at Angel Farms, such as blood pressure regulation, cholesterol regulating, blood sugar regulation, depression gone, food sensitivities gone, wrinkles gone, black circles on eyes gone, eyeballs white, hair darker, headaches gone, seizures gone, cancer and diabetes gone, right hip pain gone, heart disease gone, varicose veins healed, fingernails and hair thickening, chronic pain gone, back injuries healed, digestive system regulation, skin healed soft and strong, asthma gone, immune system problems gone, absorption of nutrition enhanced, peace in the body, and quietness in the mind and connection to Spirit! Angel Farms is very unique and special program that opens a way for health challenges on all levels to be relieved. This Cleanse is written in the Dead Sea Scrolls as the Baptism from Within. You too can be Free!
You Don't Have To Hurt Anymore-The Enlightened Way to Health, is Cindy Mahealani Sellers award winning book. Visit our website at www.angelfarms.com to order your copy today!
Reviews
Write a review - tell others about your experience.
Thank you!
We're glad you've joined our retreat community. See you around :)
Return to my event
×