About This Center
We are Willka Hampi, meaning 'Sacred Medicine' in the traditional Quechua language.
We are a unique non-profit community and educational formation center dedicated to serving the new age appearing in our world. Through a guided and collective work with the sacred plants (primarily Ayahuasca and San Pedro), we work to make appear leaders, medicine people and other eco-communities to serve this global movement.
We desire to share and expand the universal vision, knowledge, wisdom and sacred practices that have been transmitted to us throughout many years of working with reputable indigenous masters and sacred teacher plants within a community dynamic.
Therefore, in order to help people encounter their participation to this global awakening, we have developed various programs to help people find:
– a necessary spiritual connection through the universal tradition of the Sacred Medicine Wheel and shamanism
– an inclusive vision of life
– their true motivations and hidden potentialities through a guided and safe* work with the Sacred Teacher Plants
– and the practical vision, strategy and means to manifest a project
*Confirming our mission to provide a safe and comprehensive process with Sacred Teacher Plants, our friends at Retreat Guru awarded us with their Safe Ayahuasca Retreat 2014 Award.*
We offer the following programs with Sacred Plants:
"Sacred Wheel Medicine Program" - $525 - 1 week program
"Sacred Feminine & Leadership Medicine Program" - $550 - 1 week program
Leadership formation Process – -$650 per month - long term
These Sacred Plant Programs offer:
– Sacred Plant ceremonies (Ayahuasca and/or Huachuma) – quantity of ceremonies depend on ones time of stay
– Traditional Sweat Lodge (Inipi y/o Temaskal)
– Educational classes and workshops (e.g. Shamanism, Leadership, Cosmovision, Observe Nature, Making ceremonial Tabacco, Medicinal Plants, ...)
– Spiritual Practices (daily communal chanting,....)
– Creative practices (e.g. art and artesania, theatre)
– Personal mentoring and project planning
We also offer the following programs without work with Sacred Plants:
– Andean Natural Medicine Workshops – $165 - 4 days
All our programs offer:
–Comfortable accommodation (two people per room max.)
–Shared bathrooms and hot showers
–3 Lacto-Vegetarian meals per day
–Small group sizes
–Limited internet access
–Access to our library, grounds and facilities
For more full details of our community, projects, and programs please visit our website:
(contact info blocked)
Contact us at:
(contact info blocked)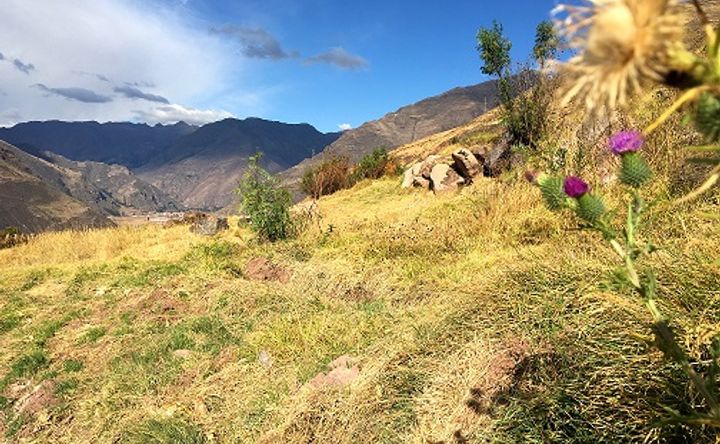 Venue Highlights
Our community is situated on the mountains near Pisac. It's a very calm environnment to live. Perfect for a retreat.
Amenities
Free Wifi
Kitchen
Coffee/Tea
Menu Types
Vegan
Vegetarian
Ayurvedic
Gluten Free
Reviews
Write a review - tell others about your experience.