About This Center
Ratna Ling is a non-profit retreat and conference center nestled among the redwood forest off the coast of northern Sonoma County. Offering a peaceful respite from the pressures of modern life, we host a variety of workshops and retreats. Facility rentals for small private multi-day events (including Lodge, Conference Center and Pavilion Gardens) and Personal Retreats are also available. Our guests enjoy fresh and nourishing vegetarian meals, first-class private accommodations and the warm hospitality of our resident volunteer community.
Over many centuries Tibetan Buddhist masters have awakened the full potential of human consciousness through meditation, study, and work. In 1968 Tibetan Lama Tarthang Tulku brought the Tibetan Buddhist Nyingma tradition to the United States where it has become a catalyst for positive change.
Tarthang Tulku founded the Ratna Ling Retreat Center in 2004 to serve as an intentional and spiritual community of teachers, students and resident volunteers committed to practicing spirituality in everyday life. Guided by Tibetan Buddhist principles, we strive to share what is best and most beautiful in this precious human existence and to embody and transmit wisdom, compassion, harmony and depth of caring.
Our deep appreciation of the natural environment is manifested in our care of the land, vegetarian diet, and our commitment to support the interconnections of life necessary for the welfare of all beings. We are always taking the necessary steps towards environmental sustainability by practicing caring deeply for ourselves, each other, our surroundings and our planet.
We aim to support our sister organizations whose projects and activities work to preserve the Tibetan Buddhist culture and transmit the teachings to the modern western world.
"A beautiful and serene retreat center. The setting is breath-taking. The food is delicious and the accommodations are clean, comfortable and exquisitely designed. A wonderful getaway to truly relax and escape from it all." – Beth Berlin-Stephens, a Google review
Venue Highlights
Three miles from the beautiful Sonoma coast. Organic, vegetarian meals. 120 acres of redwoods, canyons, reservoirs, and wildlife. Sacred architecture timber cottages and communal spaces. Featured stupas, gardens, and temple empowered by Tibetan Buddhist Lama Tarthang Tulku Rinpoche.
Accommodations
14 guest cottages on 120 acres of property. Each spacious, quiet cottage has 2 private rooms, with high ceilings and a deck with a view. Cottages include jet tubs (or ADA shower), towels, deluxe linens, refrigerator, tea kettle, coffee/tea, kitchen sink/counter, diningware, dining table, and living room with a stove fireplace. Free wifi available and a landline telephone.
Guests can choose to have an exclusive cottage for ONE person; a private room for ONE person in a SHARED cottage; or a cottage for TWO people. Any additional guest after TWO is $100 per person per night. Meals and classes included.
Amenities
A/C in Rooms
Free Wifi
Spa
Towels
Free Parking
Coffee/Tea
Restaurant
Yoga Studio
House Keeping
Menu Types
Vegan
Vegetarian
Organic
Gluten Free
Dairy Free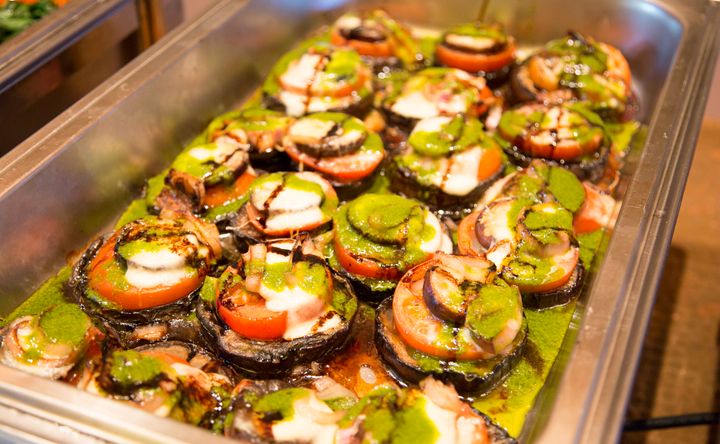 Menu/Cuisine
All of our meals are organic and vegetarian, made with love and care.
We provide homemade yogurt and granola for breakfast. Lunches and dinners always include salads or salad bar. Each meal is self-served on a buffet table.
Directions
San Francisco International and Oakland International airports are approximately three hours south of Ratna Ling by car. Alaska Airlines flies to and from Sonoma County Airport in Santa Rosa which is approximately 1.5 hours from Ratna Ling by car. Unfortunately, there are no shuttles that bring you directly to Ratna Ling, so it is best to rent a car or email us to support in coordinating a carpool with fellow retreatants.
Reviews
Write a review - tell others about your experience.