Events
About This Center
Boca Sombrero is an exclusive ocean front paradise embedded in the amazing rainforest settings of Costa Rica's Osa Peninsula.
This center specializes in group events that usually combine yoga practice with surfing perfect waves in the lush tropical setting of our beach. Our bamboo framed, thatched roof yoga deck is open air and located just steps from the beach. The surf in front of the property is great for beginner to intermediate surfers.
Our wide range of accommodations allows you to choose one of our luxurious beach front villas or one of our more modestly priced thatch roof tent platforms.
We slept 3 nights in this beautiful beach casa and it was amazing. You have to drive half an hour on a dusty bumpy dirtroad from Puerto Jiminez, but it's totally worth it. The house is just a few steps away from the beach and felt really luxury. ~Liesbeth M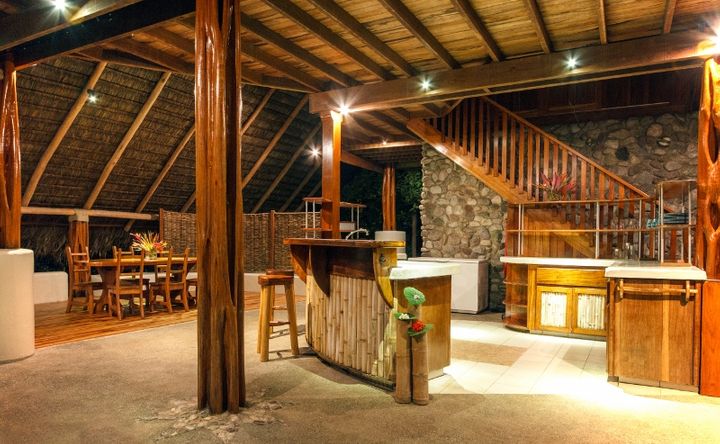 Venue Highlights
Activities:
The Osa Peninsula and the Golfo Dulce are great places for outdoor activities. Learning to surf in the private setting of our beach, on long and gentle rolling waves, has always been one of the major attractions for our guests.
We also host a beautiful kayak tour which, once out on the ocean, will offer you a whole new perspective on the steep rainforest-covered hills surrounding Boca Sombrero. These tours offer fantastic opportunities to view marine life, such as schools of tropical fish, sea turtles, and dolphins which often play close by the boats. December to May offers the chance to see Humpback and Blue Whales breeching as they come into the gulf to give birth to their calves. If you are really lucky, you could go for a ride on the dorsal fin of a Whale Shark.
Yoga:
Yoga practice has a long tradition here on the Osa Peninsula. Our stunning new Yoga deck accommodates up to 35 people and is situated about 50 feet from the beach.
Surfing:
Warm water year-round, and gentle rolling waves. Boca Sombrero is an excellent place to spend your surf vacation.
Nature Hike:
Wander through one of the most biologically diverse areas in the world.
Tree Climbing:
Strangler figs make for excellent climbing! Scale the largest original jungle gym.
Spa:
Spa treatments are pure to the core and feature all natural ingredients sourced from the surrounding water & rainforest.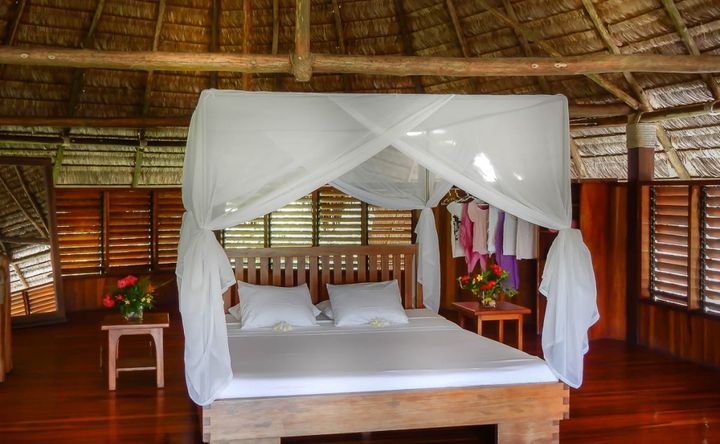 Accommodations
Here at Boca Sombrero we offer a wide range of accommodation options, starting with our most luxurious and spacious beach front villa with private pool, to our rustic thatch roof tent platforms. We welcome groups and individuals with many different needs and budgets. All of our accommodations have been designed to blend in with the natural surroundings by using traditional, local building techniques and materials.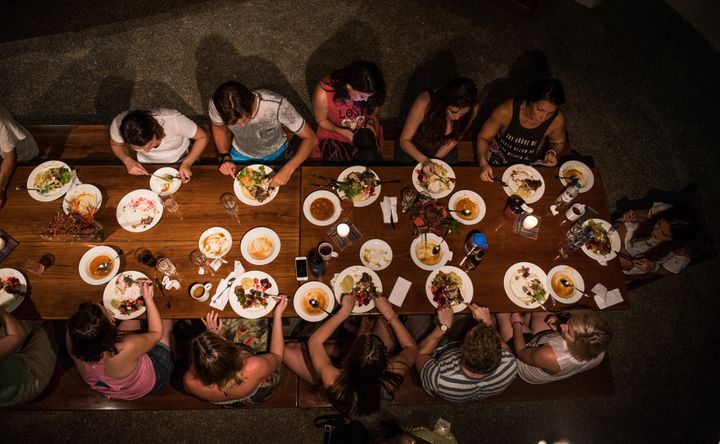 Menu/Cuisine
During retreats, all meals are included. The cuisine is light and delicious with an emphasis on fresh produce. Our wonderful staff prepares regional specialties and international dishes using local ingredients. Throughout the day coffee, tea, juice and fruits are available.
The daily meal plan generally includes a selection of fruits, granola and yogurt before the morning yoga class, a big brunch afterward, a light lunch and a fabulous buffet dinner.
Reviews
Write a review - tell others about your experience.
Teacher