About This Center
The Anand Prakash Yoga Ashram is a registered charitable trust with a special focus on Yoga and education. We welcome you for an inspiring stay in this spiritual community!
The vision for the ashram is to create a comfortable, nurturing sanctuary for spiritual seekers from around the world where they will have safe, clean food and water, and guidance for their yogic journey. The ashram also promotes Akhanda Yoga, the holistic, non-sectarian yoga teachings of its founders, in which students are encouraged to practice all aspects of the diverse tradition of yoga: satkarma, asana, pranayama, Vedic mantra, kiirtan, and meditation, as well as to contemplate various traditions in yoga philosophy: Vedanta, Tantra, Samkhya and Classical Yoga.The ashram is located in the dynamic international village of spiritual seekers in an area of Rishikesh called Tapovan, about 250 kms. north or Delhi. The Ganges river valley here is surrounded by mountains on three sides, and it is considered the gateway to the Himalayas. Tapovan is an ideal location for yoga sadhana; it is named for its heritage as a site for spiritual disciplines. Tap, represents tapas, the practice of spiritual disciplines. Van means forest. So, Tapovan is the forest of the yogis. Anand Prakash is on a headland above the banks of the Ganges, one of the first open spaces down river from the source of the Ganges. The wind and all the prana carried from the Himalayas whistle down the river valley and blow out over this headland invigorating the ashram area.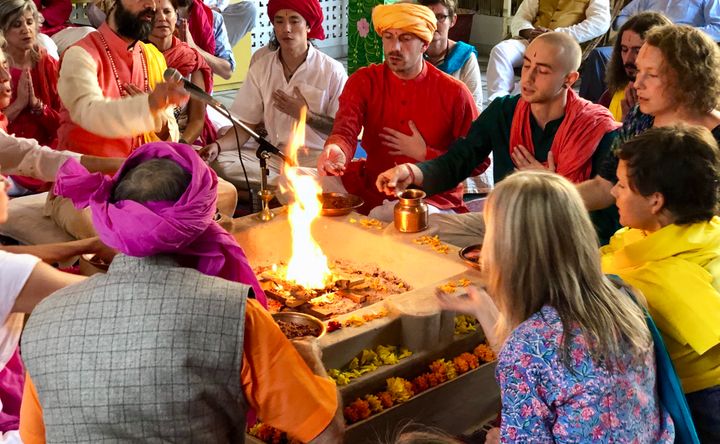 Venue Highlights
Visit us in Rishikesh – City of Yoga! Nestled in the foothills of the Himalayas, the north end of Rishikesh Village is a special place for Yoga and Meditation. Anand Prakash Yoga Ashram hosts the Akhanda Yoga Teacher Training programs with three to four YTT 200, one YTT 300 and several advanced 100-hour modules each year. The Ashram has ongoing self-styled retreats available all year when spots are available.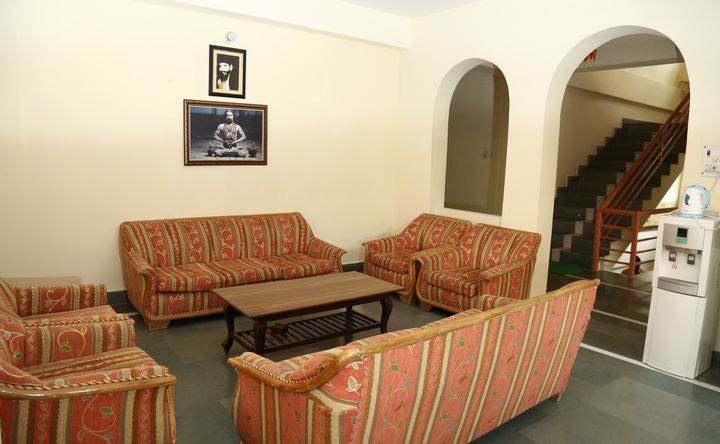 Accommodations
We have shared double occupancy rooms with two single beds, an attached bathroom and shelves and night tables for your convenience. All guests have access to two yoga classes a day, morning fire puja and evening kirtan 2 - 3 times a week. We also have bright common spaces, a garden, rooftop terrace and two sofa sitting rooms for your use.
Amenities
Free Wifi
Yoga Studio
Ceremony Space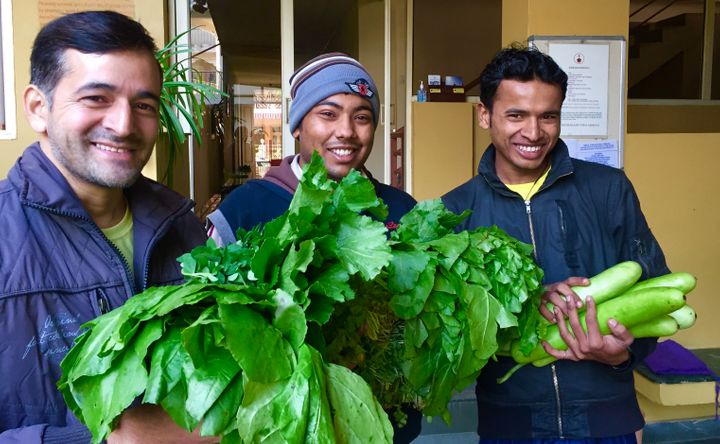 Menu Types
Vegan
Vegetarian
Ayurvedic
Gluten Free
Dairy Free
Nut Free
Menu/Cuisine
Breakfast may be oatmeal, apple samosa or parantha with apple, banana, papaya and other seasonal fruits. Herbal tea is also served and there is the option of milk. Lunch and dinner consist of rice and/or chapatti, dal (moong, kidney beans, chick peas or pinto) and vegetable stew (pumpkin, cauliflower, carrot and pea, okra or mixed vegetables).
Directions
You can get to the Ashram most easily by flying into Dehradun Airport. The Ashram can arrange for a car to pick you up, or just take a taxi.
Reviews
Write a review - tell others about your experience.
Kelly Anne Butera June 13, 2020

Pranic Healing Workshop

This was a great workshop. I really enjoyed the online format and the use of the breakout rooms to meet and have discussion of the experiential techniques with other attendees. Yogrishi Vishvketu is such a brilliant teacher! I love his easy nature, sense of humor and his openness to answering questions. The various breathing practices ( pranayama ) that he presented during this class serve as excellent tools to promote overall better health and a peaceful, calm receptive mind. Looking forward to attending more offerings this summer and fall.

Géraldine Soares January 03, 2020

My second home, a place to nourish myself

I came 3 times at Anand Prakash Ashram and each time i could feel i just came back home. The energy of this place is amazing, the community of teachers, students and the ashram office is so supportive and welcoming. You can practice a daily routine from 5.20am with meditation, yoga, fire puja, until a delicioux breakfast. It is just the perfect way to start any day. Then i came back to experience the yoga teacher training, (200 hours and 300 hours) in 2017 and 2019. They are the most powerful experiences i have ever had. Yogrishi Vishvketu and the teachers team guide us into deep teachings of vedic wisdom, anatomy, technical asanas and pranayama... But for me this more than a training, this is a transformational experience that helps me to know more about my true nature, to bring more consciousness on my samskaras, to heal my mind and release my body, to share intense moment with people from all over the world and to be just surrounded by so much joy, so much love, so much support. I am so grateful to life that she brought me there, at the Anand Prakash Ashram and made me meet the one i now call Guruji. Thank so much to every person of the Akhanda Family !

Jaana Kokkonen November 10, 2019

Beautiful prenatal YTT100

One of the best course i'v ever done. Teachers who know what they are talking about and teach from their heart. Loving, accepting and nurturing athmosphere trough out the course. Time to integrate, time to rest, time to learn. Rest, digest, reproduce.