About This Center
We are dedicated to helping travellers from around the world who come to heal themselves and explore the power sacred plant medicines have to offer. Our retreats are focused on providing a well rounded healing for mind, body and soul. Retreats are designed for the healing work participants feel they need at this time in the form of 4,6 and 11 Day retreats. There is the option to begin your healing process lightly with ayahuasca in the 4 Day retreat. The 6 Day retreat is designed for those looking to fully connect in their healing process. Eleven day retreats are an intensive process and provide plant medicines techniques, meditation sessions and time for processing.
The shamans and healers created the retreats to honor their traditions, and as a full spectrum of Peruvian healing from the Amazon and Andes. The retreats are non-pretentious and for those interested in deep healing work on physical, emotional and spiritual levels. Every ceremony is guided by a shaman with healing instruments and/or icaros (medicine songs from the amazon). We are working with plant medicines and a mindset for evolution of the shamanic way, where shamans are not only found in the deep jungle, but accesible, to continue to heal more people.
*** We are 50+ mins outside CUSCO in the Sacred Valley. Travelers who come to take ayahuasca with us experience a myriad of positive benefits. Each ceremony is as unique as the person participating. Some examples of the healing benefits include: emotional liberation, clarity in life path, new perspective, purification of body, harminozation, emotional stability, clearing of blockages, awakening of spirituality, healing of moderate and chronic diseases and happiness. Please feel welcome to ask any questions you may have regarding a retreat. (contact info blocked)
The knowledge we practice is from traditional Peruvian shamanic techniques, both medicinal and spiritual. There is amble opportunity with our healers to begin healing oneself, eliminating blockages that may be physical, spiritual or mental.
We work with a variety of master plants, but our retreats are based in ayahuasca, San Pedro, yopo and kambo. Every person is unique, as will be their experience and treatment, you must stay for longer than 11 Days to incorporate a dieta planta, these are by request only. Ayahuasca leads to a complete liberation of the heart and mind. It has the ability to connect one on a journey within and outside of themselves, connecting both spirituality and scientific discourse.
Our modern practice is with traditional Peruvian shamanic medicine (shipibo, ashaninkas, quechua), scientific understanding and oriental techniques (yoga, meditation). The retreats are focused in guiding participants to understand how to heal themselves and to widen their perspectives. We guide and prepare travelers before and after, on subjects such as nutrition, safety and practice.
San Pedro or Wachuma, is known as the grandfather plant. It is strong and silent in the work it does, slowly opening your heart chakra and clearing emotional blockages. We go into the mountains for this ceremony day, as the type of wachuma the shamans use is for day journeying. This ancient andean medicine paired with your intention opens your resting channels both physically, mentally and spiritually. The medicine allows for more creativity in your life, appreciation for the mother earth and understanding of your personal processes. The treatment is optional for 6 days retreats and 11 day retreats.
Kambo is a sacred treatment practiced by tribes in the amazon to strengthen immune systems and cure moderate and chronic diseases. There are a multitude of diseases kambo has been called to cure. The spirit of the amazonian frog is strong and swift. It has been said to treat common colds, allergies, blood diseases, cancers, depressions and much more. The detoxification and complete reset of our immunological system gives us the strength needed to fight disease. And coupled with the ayahuasca it provides the deepest of cleanses.
Also from the Amazon, we have a treatment called Yopo, the sister of ayahuasca. Yopo is used by the shamans for those with deep blockages in their spirit, mind or body. The treatment is a perfect compliment to the energy of ayahuasca as it helps ease out blockages in the very far reaches of our subconscious. This treatment is optional with 11 Day retreats.
Yoga and meditation are a part of every retreat; we believe they are disciplines which pair well with the teachings of ayahuasca. They are lifelong aids in improving attitude, creating positive feelings, leaving behind bad habits, bettering eating habits, greatly improving physical, spiritual and emotional health.
The shamans who work with us at Shamanic Vida are dedicated and known for their healing work, passion for plant medicine and are gracious for their life path in guiding others. We believe everyone can have a fulfilling life and learn the power of healing and leading a balanced life through ceremonies. The work we do is personal and for this reason we keep our groups small (8-10 ppl max). We look forward to you taking the first step into your new liberating life journey and sharing our knowledge of sacred plant medicines.
Heart centered healing, where everyone is cared for like family, in the Sacred Valley.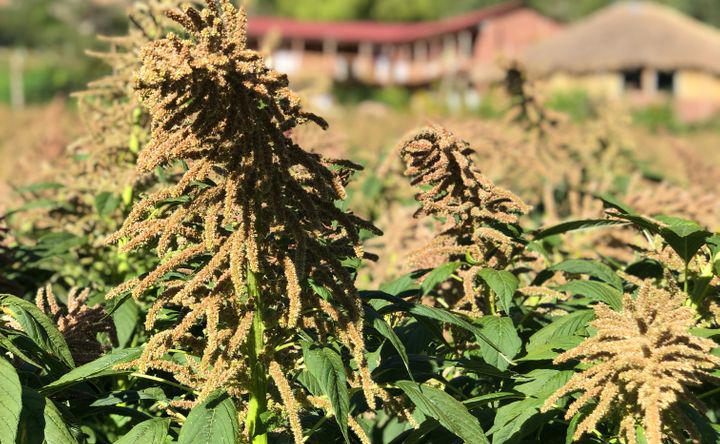 Venue Highlights
Located in the Sacred Valley with a 360 view of the Andes mountains surrounding the center. The well known town of Pisac is about a 30 minute drive from the center. Our Apu/Mountain is called Pachatusan, long known by the Incas for the protective and powerful energy held in these mountains. Just a small hike from the property, there is a beautiful waterfall from the lagunas above us. We have is ample nature, grassy knolls, quinoa fields and eucalyptus trees abound. The hammocks are set out right next to the river. Sounds you will hear are the river rushing, birds singing, wind blowing and leaves brushing in the trees. Our location is a marvelous place to sit back and enjoy nature, while disconnecting from the busy lives we often lead and reconnecting into ourselves.
Accommodations
Accommodations are shared. Seven rooms have space for double occupany and one room for triple. There is the option for private rooms and rooms for couples or people traveling together. We separate the rooms between male and female. Yes, there are HOT SHOWERS! and shared bathrooms. We have matress toppers for anyone who likes a softer sleeping surface. There are always extra blankets. Outside we have various hammocks next to the river and around, garden space for yoga and meditation, a labryinth for meditation. The dining room is always open to enjoy tea and relax. Ceremony space is available during the day as well. Our healing room is equipped with a massage table for additional treatments.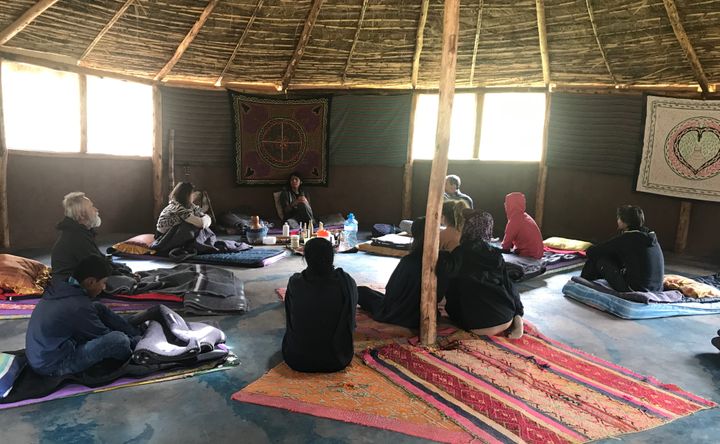 Amenities
Towels
Kitchen
Tour Assistance
Coffee/Tea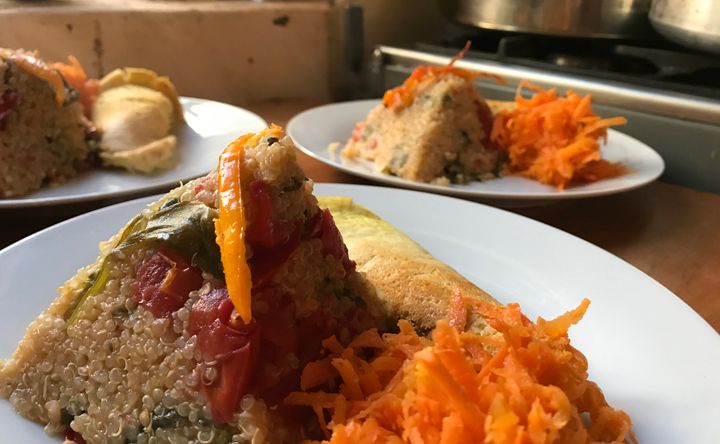 Menu Types
Vegan
Vegetarian
Pescetarian
Ayurvedic
Organic
Gluten Free
Dairy Free
Nut Free
Menu/Cuisine
During the retreat we follow a moderately strict diet to accommodate the plant medicines and healing of mind, body and soul. There is very little salt, sugar, no spices, no caffeine, no chocolate, nothing artificial and smaller portions. Breakfasts are with fresh fruits and a grain such as quinoa or oatmeal. Lunches are a mixture of vegetables, roots, quinoa or rice and some light legumes. The diet is balanced to give enough protein, fiber and most of all energy to our participants while they are working with master plants.
Directions
We have a driver picking up participants from a designated location in Cusco. When booking is confirmed we send out further directions on how to get to the meeting place from Cusco airport or the main Plaza de Armas. Pick up is at 5PM the day the retreat starts and the journey to the center is an hour, sometimes more if there is traffic in Cusco.
Reviews
Write a review - tell others about your experience.