"I've been thinking back to my holiday and I can only think of laughing, I honestly think that I laughed more in this last week than I did in the whole of April. It was so good for me – since being home I've carried on laughing, so much so that my daughters have commented on it." - by IcklePickle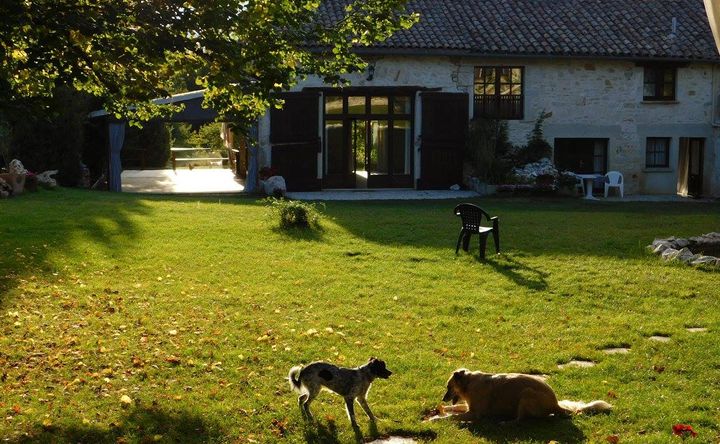 Venue Highlights
La Roane is set in a 20 acre woodland retreat with wonderful walks to explore, a paradise for nature lovers. La Roane is set in a magnificent estate, 3 miles from the mediaeval market town of St Antonin where the film "The Hundred Foot journey" with Helen Mirren was recently shot.This is an small retreat centre - guests limited to 17 - with an extremely supportive and loving staff. We believe that fun and laughter are crucial components in our journey to health and happiness. We run only 8 one week courses and this year they are almost all full.
Here you will find an abundance of wildlife: deer, hare, buzzards, singing frogs and butterflies – over 40 species of butterflies identified recently – and wild flowers.
'Roane', pronounced 'ro-anne' means 'red' in the local patois and the name is taken from the colour of the soil.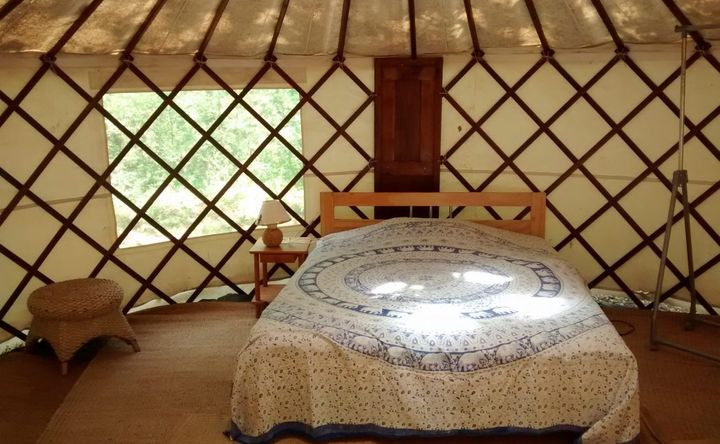 Accommodations
Guests are housed in 3 beautiful buildings set around a large oval-shaped pool in a lovely sunny spot in the centre of the garden.
Accommodation is in comfortably furnished single and double rooms – indoor towels provided.
Plenty of bathrooms for everyone.
A luxury yurt (with hot water, carpets and comfortable double bed) is also available for guests.
The sauna, table football and table- tennis table are nearby and in the woods you will find a tree house (usually for the group leaders), a labyrinth and plenty of spots for quiet reflection.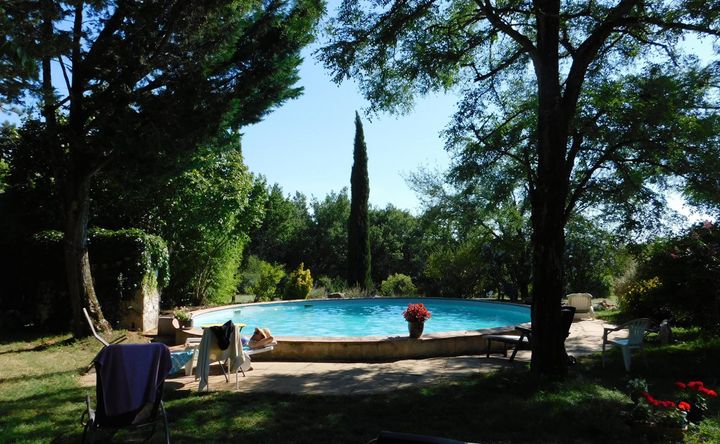 Amenities
Pool
Towels
Kitchen
Coffee/Tea
Menu Types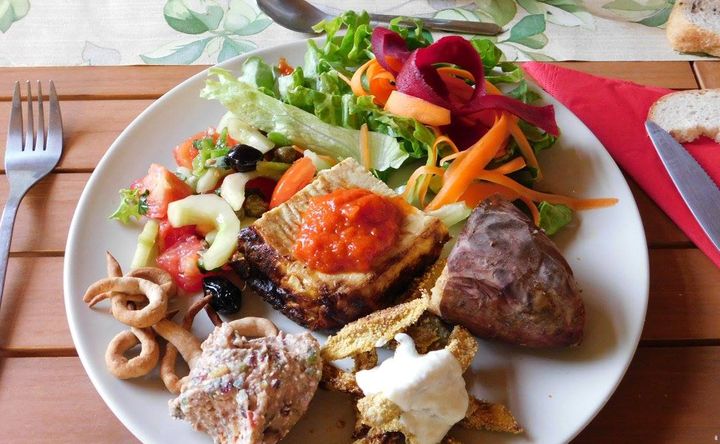 Menu/Cuisine
We offer organic and locally sourced food wherever possible.
The food we serve is vegetarian and is one of the highlights of La Roane. It is prepared with love, attention and artistry by our award-winning Italian chef, the ever-popular Enzo. He is an artist whose medium is food.
Buffet breakfast is a wide selection of porridge, cereals, home made jams, the neighbour's bread, yogurts, seasonal fruit, cheeses, honey produced at La Roane.
Lunch is served buffet style with soup and a selection of freshly prepared dishes.
Dinner is a served three course meal, a mix of colours and flavors to enchant your palate. Good local wine is provided at no extra cost with the evening meal.
Coffee, a wide range of teas-including La Roane's garden herbal teas, juices and snacks are available free of charge at any time of day or night. We will make sure you do not go hungry at any time!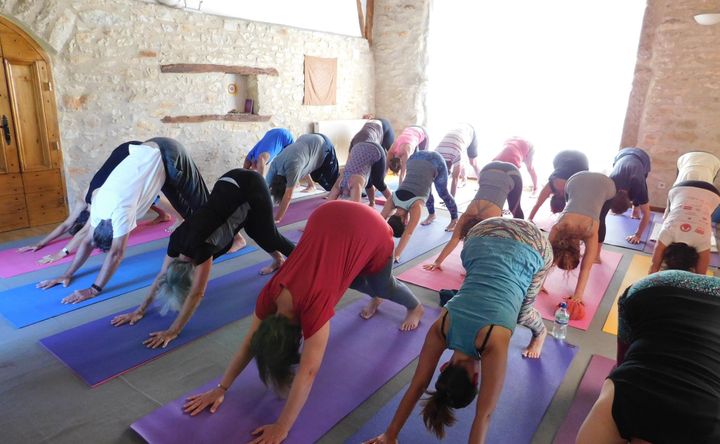 Directions
BY PLANE
This is the easiest and most comfortable way to get to La Roane. Toulouse is our local airport, just one hour away. There are regular flights to Toulouse from most major UK airports. I offer a £60 (£30 each way) TAXI SERVICE from Toulouse airport to La Roane on the day the course commences, returning you there a week later (£45 return for 8th June & 18th September).
TOULOUSE AIRPORT
TRY TO GET A FLIGHT THAT ARRIVES IN TOULOUSE BEFORE 6 PM.
As you exit customs, look out for our friendly taxi driver who will be holding up the "La Roane" sign. Don't rush by! Have a good look around. Its not a very big airport and we have never lost anybody yet! We will email you the driver's mobile number before you leave and we will ask you to supply us with yours. You will be informed of precise pickup times a few days before departure.
CARCASSONNE AIRPORT/RYANAIR FLIGHTS
Ryanair operate flights to the town of CARCASSONNE from Stanstead, Manchester, Glasgow, Edinburgh and E. Midlands. Carcassonne is about 2 hours from la Roane. There is a train service from Carcassonne to our local station of Caussade, Tarn-et-Garonne (see (contact info blocked) or contact me for train times). I don't operate a regular taxi service from Carcassonne but can organise a taxi to meet you (and any other participants) for £120.
RETURNING TO THE AIRPORT
Most flights from Toulouse return in the afternoon and we usually provide a light lunch before leaving around 1 pm.
N.B. PLEASE AVOID THE EARLY MORNING AND LATE EVENING EASYJET FLIGHTS.
Reviews
Write a review - tell others about your experience.
Teacher