About This Center
MUNDO GENTE MEDICINA is Spanish for "EARTH MEDICINE PEOPLE". Our vision is to create a community that shares in the wisdom of sacred plant medicines. Through their healing power and conscious inner work, we can grow through a healthy and loving Earth-Heart connection.
OUR WORK TAKES PLACE IN THE CARE OF OUR FAMILY
We are blessed to be a family united in a common vision and desire for self-knowledge. In our Costa Rica Ayahuasca and Plant Medicine retreats, we invite you to share with us and become part of a greater family connected to the energy of Creation, the Elements and the Human Heart.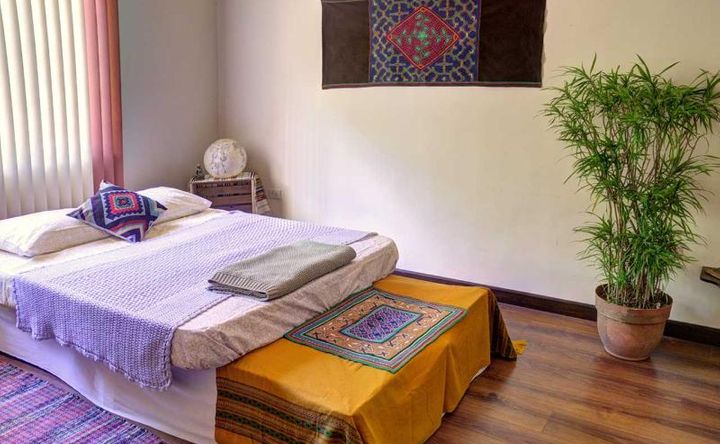 Accommodations
When you join us for a retreat you will be part of our family and enjoy the peace and radiant energy of our surroundings.
We only host small groups so that every retreat participant receives our full attention.
​Being in a protected and safe environment is the perfect setting to heal and do the inner work of Ayahuasca and other sacred medicines.
We offer different options for your stay:
Private room with double bed. (Shared bathroom)
Shared room for a maximum of two people. (Shared bathroom)
Camping zone. Individual tents on a covered raised platform to protect against rain. Electricity and mattresses are provided and a shared bathroom is nearby.
Amenities
Free Wifi
Pool
Towels
Free Parking
Kitchen
Coffee/Tea
Yoga Studio
House Keeping
Ceremony Space
Menu Types
Vegan
Vegetarian
Pescetarian
Meat
Gluten Free
Dairy Free
Nut Free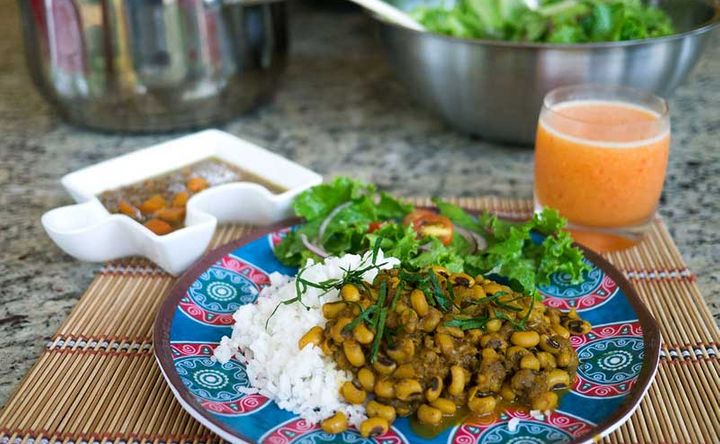 Menu/Cuisine
At our retreats, food is both medicine and celebration. We prepare delicious, organic vegetarian and vegan options with love and great care in support of each participants work with the plant medicines.
​Fresh produce comes from our green house or local farms in the surrounding area. The menus are a mix of local Costa Rican dishes, Middle Eastern and Indian cuisine.
​All our retreats include three meals a day.
Directions
We can arrange a Taxi for you from the airport (SJO) or San Jose for $55 each way, this you pay it to the driver.
Uber also works and depending on the time of day it can be cheaper than the taxi.
You can also get to us by bus from San Jose, there are buses every hour and it takes 1 hour to get to Puriscal, the name of the bus company is Comtrasuli.
Reviews
Write a review - tell others about your experience.
Julio Viales November 18, 2019

Amazing Experience

The 5-day Ayahuasca retreat was an experience of deep introspection and connection with nature. Great food, peaceful surroundings, and friendly hosts help create the right atmosphere for such a journey inwards. Josue, Ronit, and the rest of the staff carefully take care of every detail of the different ceremonies and really make you feel at home.

Natalie Tomberlin Singleton November 18, 2019

We LOVE Mundo Gente Medicina!

Seriously. This place is amazing and not only that... the PEOPLE that hold this sacred space are so beautiful and full of love and support. I cannot say enough good things about them and their retreat. The work they do and the medicine they share has helped myself, my husband and many of our friends TREMENDOUSLY!! My husband has been to MANY retreats held by the Cano family and I have been down for one 14 day retreat. (And will be back SOON!) This was my first time ever working with the medicine and the guidance, love and support received by these wonderful people was outstanding. The respect I have for this work and these people is enormous. If you are looking for a safe, loving environment ...this is it!!! It's absolutely beautiful, the accommodations are so nice and the food is AMAZING!!!! Love, love, LOVE Mundo Gente Medicina!!!!!! So much gratitude and respect!

Peter Boyko December 02, 2016

Wonderful center for experiencing Sacred Plants in Costa Rica

Josue and his family were the guides at my first Ayahuasca ceremony in Costa Rica. Like so many people that experience Ayahuasca for the first time, the experience was life transforming. Besides the infinite blessings I received from "Mother Ayahuasca", I felt enormous gratitude to the Cano family. Their guidance and support during the ceremony was a key factor in its effect- they really knew how to hold the energy and enable the very powerful experience we all experienced. After that ceremony, I knew that my relationship to Ayahuasca and plant medicines was going to continue. Soon after I was sharing my experience with someone, and they told me about a Colombian "Shaman" that was coming to Costa Rica and an opportunity to experience "the real thing". I was very excited and felt that the next step for me was to begin working with the shaman as he traveled often to Costa Rica where I live. The ceremony was very different from what I had experienced with the Cano family. I won't go into a lot of detail, but after several ceremonies with him, I began to have some issues with the way the shaman and his people were handling the ceremonies and realized that the Cano family were a purer conduit for a direct experience of the sacred plant energies. Since then I have participated in numerous ceremonies with the Cano's and each one has deepened my relationship and enormous respect for the master plants. I feel very fortunate to have them consistently guiding the ceremonies with unconditional love and enthusiasm. I highly recommend everyone to come to Costa Rica and participate in a ceremony or retreat with them.
Teachers