About This Center
The Ayaruna Center is reopening in July 2020 at its new location, Tierra Nuna Ayni, in the community of Pillahuara, 3 kms from Pisac. We will be offering only a handful of open retreats each year and with a maximum of 7 participants for each retreat on a first-come-first-served basis. No retreats or ceremonies will be offered other than those listed on this website, thank you!
NATURE OF OUR RETREATS: These are healing retreats - a shared but deeply personal experience: an opportunity to let go, heal, remember, and drink from your own well of wisdom. The focus of these healing retreats is your personal emotional, mental, and spiritual healing. You are not promised any kind of physical healing. Particular focus and support is offered grieving processes and the healing of the core soul wounds of rejection, abandonment, betrayal, and injustice.
Our retreats are designed to maximize the time and effort invested in the profound healing process plant medicines provide. The retreats are led by Javier Regueiro, a plant medicine Maestro and author who has been leading healing plant medicine retreats in Peru since 2006. Each participant receives the utmost care, support, and guidance not only during the ceremonies but throughout the process with integration sessions after each ceremony as well as individual meetings with Javier.
Our top priority is your safety, physical, emotional, and mental, but please be aware that the ingestion of both medicines Ayahuasca and San Pedro, and any effects and consequences of your ingesting them is your sole responsibility. In order to ensure the strength of our container, you are asked to arrive on time for the beginning of the retreat and stay until the closing.
SCHEDULE OF OUR RETREATS
Day 1: Without exception, you are asked to be at the Pisac Inn in Pisac between 12 noon and 2 PM. Our first meeting on the retreat grounds is at 3 PM.
Day 2: Morning: official opening of the retreat, breathing and guided meditation, and "despacho" (offering to the Earth and the mountains/Apus). Afternoon: Introduction to San Pedro and individual meetings.
Day 3: San Pedro ceremony.
Day 4: Morning integration meeting.
Day 5: Rest and individual sessions.
Day 6: Morning: introduction to Ayahuasca and individual meetings. Evening: Ayahuasca ceremony.
Day 7: Morning integration meeting.
Day 8: Rest and individual sessions.
Day 9: Morning: individual sessions. Evening: Ayahuasca ceremony.
Day 10: Morning integration meeting.
Day 11: Rest and individual sessions in the afternoon.
Day 12: San Pedro ceremony.
Day 13: Morning integration meeting and closing of the retreat. We close our retreats by 12 noon.
During the retreats there will be no visits to Pisac, other urban centers, or archeological sites, but there is plenty of walking options all around. Days of rest are intended for rest and also integration and the deepening of the experience.
LODGING: Guests stay in bungalows, sharing each room with one other guest. Each bungalow has a full bathroom with shower and amazing views over the Sacred Valley.
FOOD: All meals during the retreat will be provided. Meals will be vegetarian with eggs and possibly some dairy products. People with food intolerances need to specify these before being accepted in our retreats. Sorry but we cannot accommodate the dietary needs of vegans. Any specific food intolerances will be discussed on a person-to-person basis. Meals are breakfast, lunch, and dinner, except on Ayahuasca ceremony days when only breakfast is served.
CONNECTIVITY: Tierra Nuna Ayni has limited phone receptivity and WiFi. Participants are invited to refrain as much as possible from using telephones or computers for the entire retreat. An emergency phone number will be given to all participants to give to their families.
REGISTRATION: Javier Regueiro will take care of the registration process and assess the suitability of the prospective participant in our retreats. The registration process includes a general health questionnaire, plus a second more personal questionnaire, and whatever additional questions that may be required.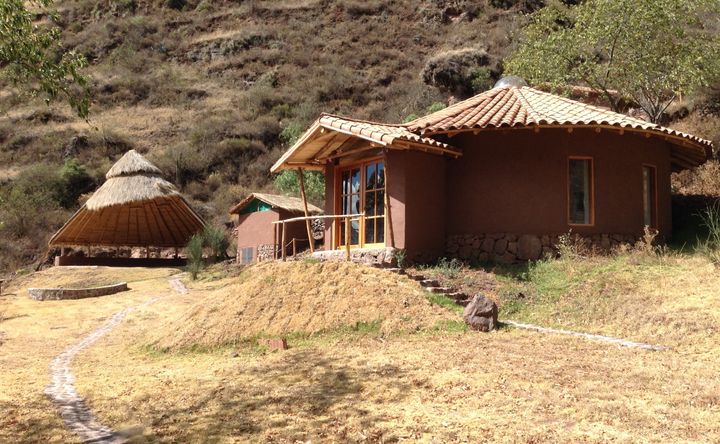 Venue Highlights
The retreat center offers an open temple for San Pedro ceremonies and a temple for Ayahuasca ceremonies.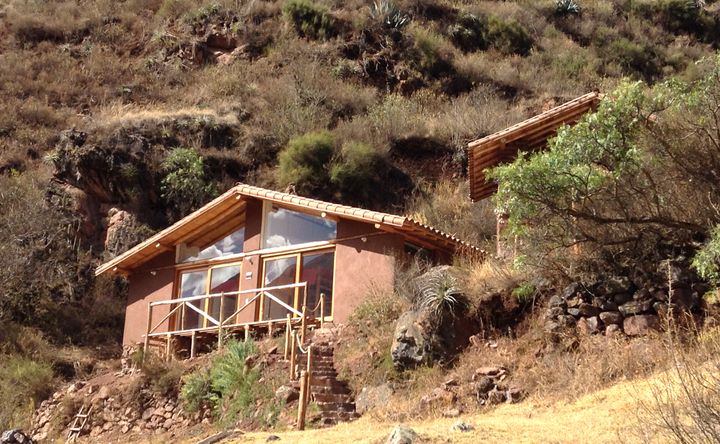 Accommodations
Accommodation is 2 people per bungalow.
Amenities
Coffee/Tea
Ceremony Space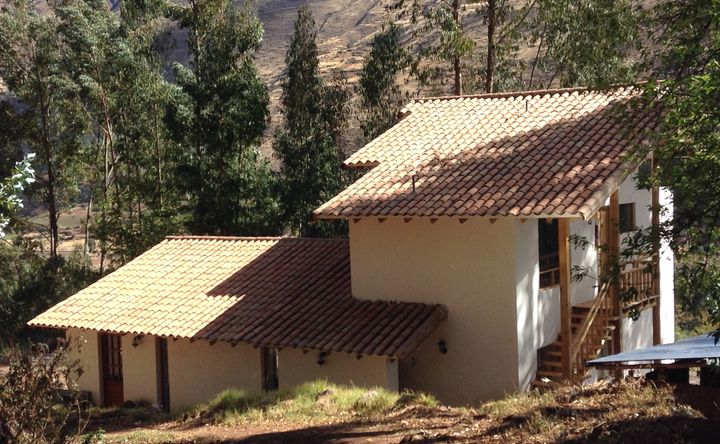 Menu Types
Vegetarian
Gluten Free
Dairy Free
Nut Free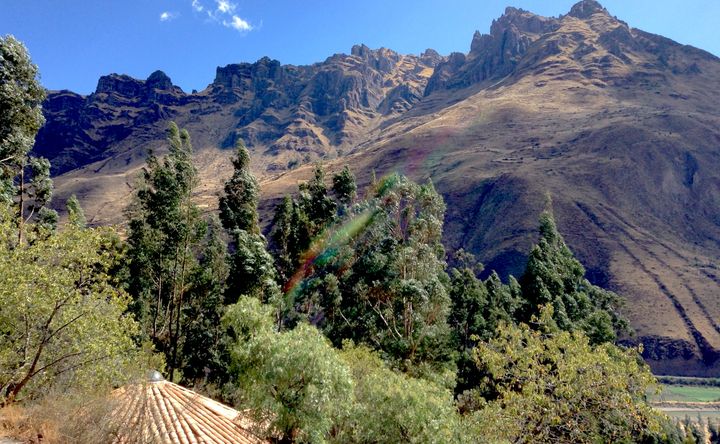 Directions
Our Retreat Center is 20 minutes by car from the village of Pisac in the Sacred Valley of the Incas, Peru. The closest airport is Cusco, a 40-minute drive to Pisac.
Reviews
Write a review - tell others about your experience.