About This Center
Iboga Plant Medicine Retreats
Iboga is an incredibly powerful tool for healing all aspects of our lives. It is more powerful than we can sometimes even believe. One week with the Iboga medicine can truly begin to transform a person. We see this over and over and over again.
Awaken Your Soul retreats offer a warm and nurturing approach for those seeking clarity from the medicine, helping them feel safe and comfortable to explore their deepest truths. These retreats are not a "vacation" but rather a departure from an old, stale and often uncomfortable way of being.
This time offers our guests the opportunity to experience an elevated state of consciousness combined with healing foods, breathwork, art therapy, yoga, meditation and an open and safe environment for people to feel greatly supported to explore themselves in the deepest way possible.
At Awaken Your Soul we use the FULL Iboga root and not the pharmaceutical grade Ibogaine- thus serving the full spirit of the plant and all of the wisdom that it provides.
WHAT IS IBOGA?

Iboga is a small shrub growing wild throughout Gabon and Cameroon. The root bark contains alkaloids which are scraped, powdered and ingested, containing entheogenic properties which have been used for spiritual study for centuries.
Used in a shamanic setting- Iboga is an incredibly powerful spirit tool to begin to transform the way that we think and how we approach our lives as a whole and is appropriate for many seeking an overall reset.
As a very deep medicine with ancient wisdom, Iboga gives the user direct access to personal truth, and because it offers profound and life-changing insights, it is often called "the master of all teacher plants."
RETREAT FORMAT
Retreats are held over 7 nights/8 days (cost includes including airport transfer).
AYS groups are very intimate with 6-8 guests per retreat, thus giving us more time to support your individual process.
Our holistic approach offers many supportive elements in complement to the medicine throughout the week:
- Organic Vegetable-Driven Food (some eggs, pastured chicken served)
- 2 group integration circles
- Individual preparation sessions
- Integration support during retreat
- Access to post-retreat integration monthly group calls
- Optional Microdosing in between ceremonies
- Wholistic Breathwork
- Art Therapy
- Meditation
- Gentle Yoga
- Emotion Code Sessions (additional fee)
- Reiki (additional fee)
- Relaxing & Deep Tissue Massages (additional fee)
- Dry needling- similar to acupuncture (additional fee)
Many thanks to AYS staff. This is true healing and transformation, I hope everyone suffering from trauma, lack of self-love, addictive mindsets, or just looking for the path to love and truth, experiences a week here. It will change your life!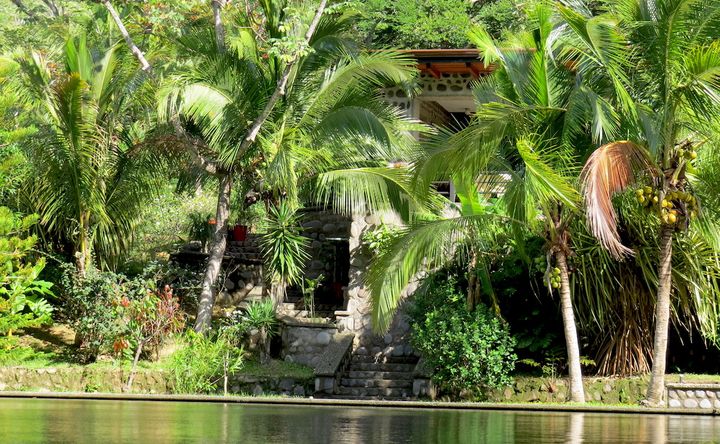 Venue Highlights
Our magical property sits on a lush 91 acre property in the mountains of tropical Costa Rica- just over an hour from the San Jose airport. The retreat space includes 3 separate houses, a huge waterfall-fed natural swimming pool, mountain streams, orchards, walking paths and abundant wildlife. There is plenty of space for solitude and absorbing the healing power of mother nature, which we find is medicine in it's own right. We also offer several other healing modalities as well as encourage connecting with others!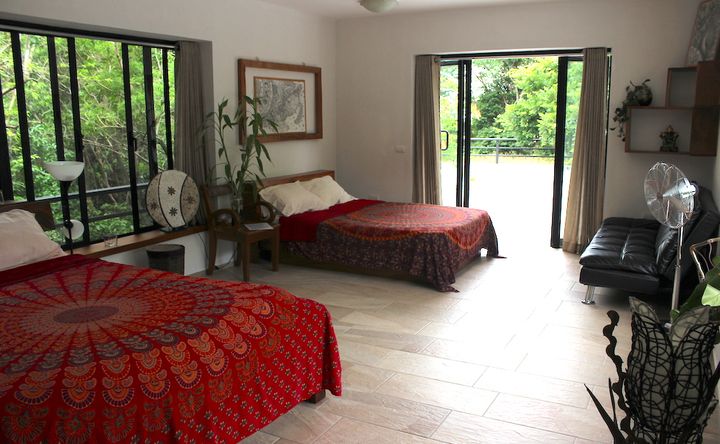 Accommodations
There are a number of different room accommodations/options, both private and shared.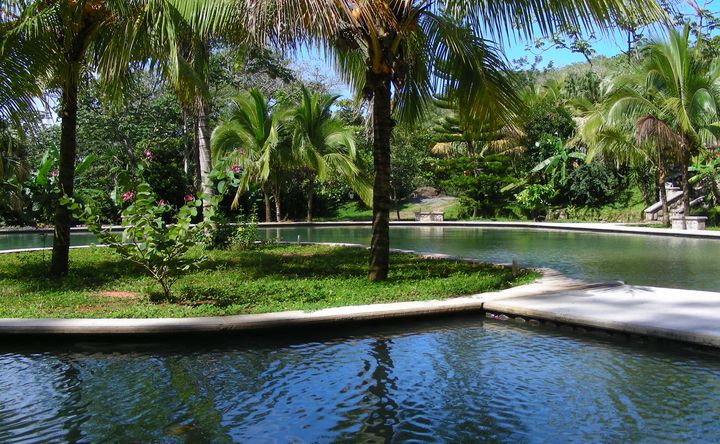 Amenities
Free Wifi
Pool
Towels
Free Parking
Kitchen
Coffee/Tea
Yoga Studio
House Keeping
Ceremony Space
Menu Types
Vegan
Vegetarian
Pescetarian
Organic
Gluten Free
Dairy Free
Nut Free
Menu/Cuisine
The food is plant-forward and consciously prepared by chefs trained by Amber's culinary business The Naked Bite. We proudly source our produce, dairy, pastured chicken and some dry goods from a local organic farm Tierra De Sueños.
Directions
We are located 35 miles west of the San Jose airport (SJO- a little over an hours drive) and we include airport transfer on the first and final days of the retreat.
Reviews
Write a review - tell others about your experience.
Teacher