About This Center
Set in a beautiful location with panoramic sea views and high-end, luxury accommodation, The Cliffs of Moher Retreat is the dream location for a yoga retreat. We pride ourselves on our warm welcome, friendly and professional attitude and quality service, accommodation and healthy food. The morning yoga classes are active and dynamic and the evening classes are where you will learn how to relax, meditate and breathe. The area around the Cliffs of Moher is a magical, historical landscape and offers many tourist attractions and peaceful walks to bring balance and harmony into your life.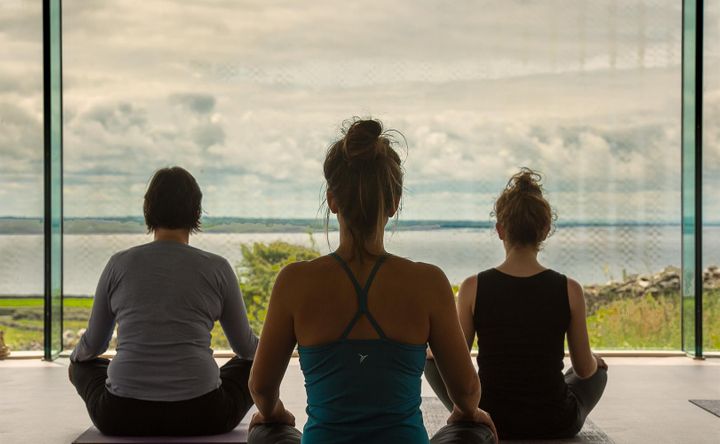 Venue Highlights
Our purpose designed, luxury venue is set against the backdrop of the Atlantic Ocean, the Cliffs of Moher and the beautiful countryside of Co.Clare, Ireland. We are located on the west coast of Ireland and Europe just about the mid-point of The Wild Atlantic Way, a 400 Kilometre stretch along Ireland's rugged western coastline. We provide a variety of luxury yoga retreats throughout the year.
Join us in our beautiful yoga studio and watch the wild waters of the Atlantic Ocean from the comfort of our under-floor heated space. Set in the grounds of our retreat and facing directly out to Liscannor Bay, a massive wall of glass spanning 10m x 3m takes in the most stunning sea-view.
Our architecturally designed building has been lovingly created with your retreat in mind. All the details have been carefully planned and thought out. You will find the most modern heating system, bringing the room to the temperature of your choice. There is a state of the art sound system operated by Bluetooth and our lighting scheme allows for different moods and options.
The space is fully stocked with yoga equipment including mats, blocks, bricks, belts, blankets and bolsters. We have a fluoride-free fresh water filter and 2 bathrooms, one of which is wheelchair accessible. There is a large spacious arrival hall and a beautiful therapy room which is available to use for massages and other therapies.
The yoga studio has been orientated with the South-facing glass curtain taking in the views of the Atlantic Ocean and there are 2 panoramic windows, one facing East and catching the morning sunrise and the other facing West and allowing the pink light of sunset to filter in.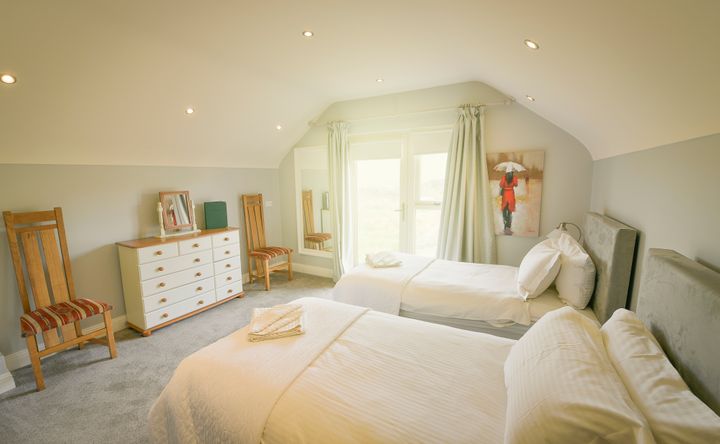 Accommodations
Looking for a peaceful night's sleep? We have 14 bedrooms and can sleep up to 30 guests. Here is a list of the types of rooms we have available. At the time of booking, only the remaining rooms will be available to book. No matter what room choice, all our beds are made with the same Egyptian Cotton linen, hotel style mattresses, a bath towel per person and a hand towel per bathroom, hairdryer and hand-soap.
The Quad Room (female only): This is a large spacious room with 4 single beds with ample space beside each of them. There is a separate bathroom with an additional separate toilet in the same house.
Twin Shared Bathroom: This is a smaller twin room to our ensuite twin rooms, and shares a large bathroom with one other single room. The bathroom has a freestanding shower and large bath. There is an additional separate toilet in the same house. This room has two single beds in it. We have only one of these rooms available.
Single Shared Bathroom: This room has a window looking out to the courtyard with a single bed and shares a large bathroom with one twin room. The bathroom has a freestanding shower and large bath. There is an additional separate toilet in the same house. We have one of these rooms available.
Twin Ensuite: Our most popular room choice, these rooms are large with two twin beds, a number of which can be converted into a Queen sized bed when occupied by a couple. We have many of these rooms available and they range in style, decor and view but are all similar. All these rooms are ensuite.
Single Ensuite: These rooms are similar to our Twin Ensuite above and vary in size, decor and view, but are all ensuite.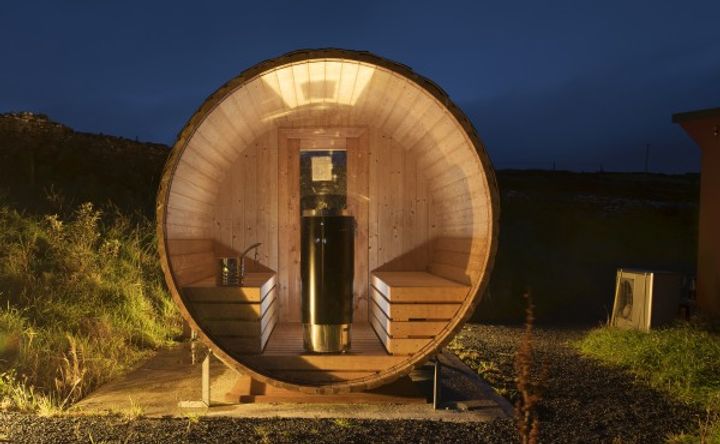 Amenities
Free Wifi
Sauna
Towels
Free Parking
Kitchen
Tour Assistance
Hot Tub
Coffee/Tea
Restaurant
Yoga Studio
Bicycles
Menu Types
Vegan
Vegetarian
Organic
Gluten Free
Dairy Free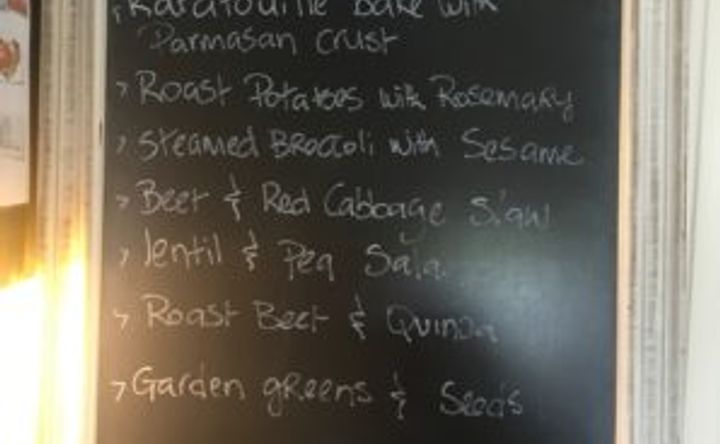 Menu/Cuisine
Our Food Philosophy
We believe in delicious food that makes us feel great. We believe in food that leaves as little footprint as possible. We believe in food that is cooked and prepared with love, in a harmonious environment. We believe in organic. We grow our own vegetables. We believe in local first, regional second and international after that. We believe in food that supports the community. We believe in BIG FLAVOURS. We love colours. We believe the kitchen is a blank easel where creative juices are allowed to flow with the seasons, the weather, the mood and the people creating it. We believe that food is at the heart of our retreats, that our dining room is the main place where groups all meet as one, as equals and as valued guests.
Food is a leveller. Food is for sharing. Food is community.
We believe that the atmosphere in which we eat accounts for a lot of the experience.
We believe in homemade, handmade and happy.
We believe in simple, sensual and seasonal meals.
We believe in service and we are honoured to serve you.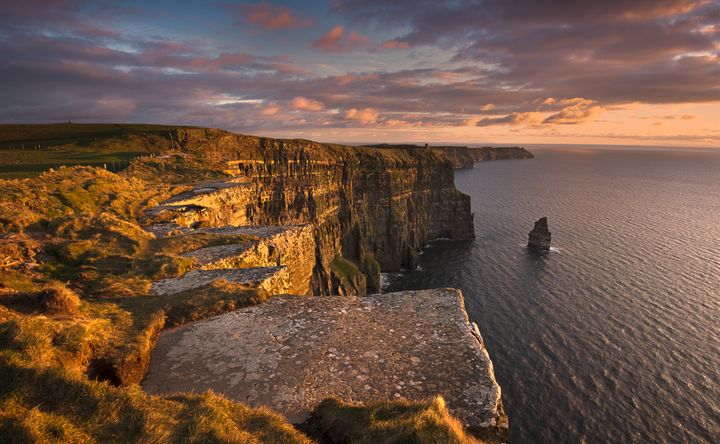 Directions
Our yoga retreat is in Co.Clare on the West Coast of Ireland
Eircode: V95 A499
Shannon is our closest airport. You can catch a taxi from the airport directly to the Retreat for approximately €90.
Reviews
Write a review - tell others about your experience.