About This Center
Dreamglade is a beautiful, lake-side Shamanic healing center in the heart of the Peruvian Amazon rainforest, just one hour's drive from Iquitos. We offer safe, supportive Ayahuasca ceremonies and plant dietas under the guidance of our resident Shipibo curanderos, Raul Buanapico and Lidia Huayta, as well as free yoga classes and a natural sauna.
Come to DreamGlade for as long as you like, whether for just a week or even for a month or two…
We charge an 'all inclusive' and very reasonable daily rate for your stay which includes….
* Free, comfortable 4×4 transportation to and from the healing center
* Ayahuasca ceremonies 3 times per week with a maximum of 9-10 guests per ceremony
* Plant/flower baths
* Individual healing sessions with our shamanic healers
* Natural Sauna/Sweatlodge (2 -3 times per week)
* All meals
* Comfortable, lake-side, accommodation and rest areas
* Modern bathrooms and showers
* Free Yoga classes (2 – 3 times a week)
* Spanish/English translations
* Free laundry service
* Lake for swimming and jungle walks
* Extensive library on-site
* Complimentary 'Mapachos' (natural jungle tobacco)
* Counseling to better help you understand the process you are going through
*Traditional 'master-plant dietas' under the supervision of our resident Shipibo Curanderos and also traditional 'Kambo' (frog poison) treatments (there is a small additional charge for either of these*)
Dreamglade lives up to its name, providing a spectacular setting, loving and friendly staff, and ayahuasca ceremonies that light up your bones. This is a place not to miss. Dreamglade deserves to be booked up far into the future.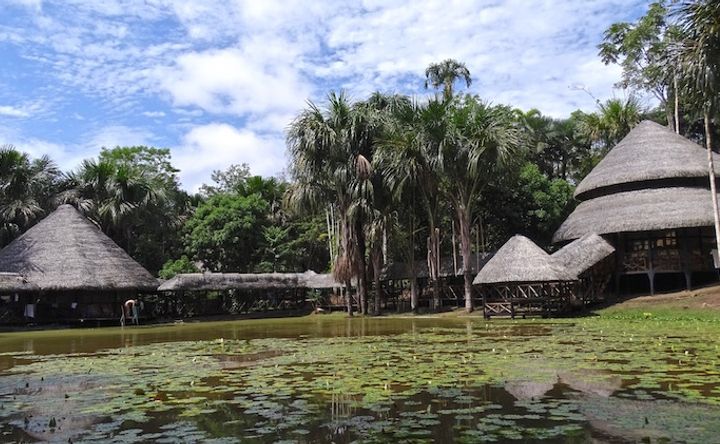 Venue Highlights
A beautiful, secluded location in the Peruvian Amazon rainforest with highly experienced staff and high quality facilities.
We offer a natural sweat lodge, yoga classes, traditional shamanic healing, ayahuasca ceremonies, medicinal plant 'dietas', kambo treatments and full support throughout your healing journey.
Accommodations
We have both private and communal accommodation.
Private lake-side 'tambos' (small wooden huts) or comfortable mattresses in the 'maloka' (ceremonial hut) with different prices for each*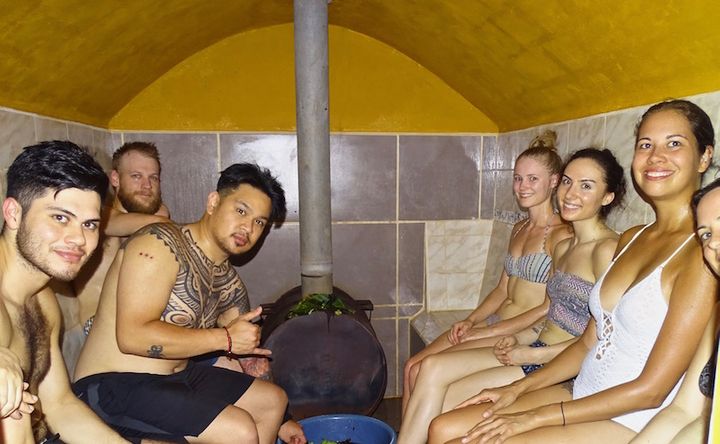 Amenities
Sauna
Towels
Kitchen
Tour Assistance
Coffee/Tea
Yoga Studio
House Keeping
Ceremony Space
Menu Types
Vegan
Vegetarian
Gluten Free
Dairy Free
Nut Free
Reviews
Write a review - tell others about your experience.
Johanna Welin January 15, 2020

They refused one of us and transferred back 100 dollars less

I booked a trip and transferred almost 800 dollars, when I cancelled they said it would be a paypal cost and that they would transfer 60 dollars less back (it actually just costs 25 dollars...) I accepted the amount. But when I got the transfer I was missing 100 dollars! I feel very fooled, as I was planning a trip, transfer money and they suddenly recommended me not to come. Then take 75 dollars in the pocket! :(

Oliver Vulliamy November 21, 2019

Incredible, Honest and Venerable

In this review I will offer my perspective of working with ayahuasca, as well as how Dreamglade facilitates and incredible environment for inner development, healing and self-growth. For many people, drinking ayahuasca with the right intention can be a very difficult but rewarding experience, and I am no exception. I did a total of 9 ceremonies with Dreamglade over three weeks, and had done 8 ceremonies previously with another retreat in Iquitos some time before Dreamglade. Part of the reason I was called to return to do ayahuasca again was that I had recently been opened up to energy in a way where it was no longer possible for my scientific mind to deny it, by being sceptical over a) My own experiences, and b) the fact it has not been 'scientifically proven'; yet. The Healers: Drinking ayahuasca is not a magic cure that requires no attention and work on your part, and the healers are never there to do 'all the work FOR YOU'. They are there to help guide you and protect you while you're opened up through the medicine; this is a very vulnerable experience as ayahuasca will often attempt to show you sides of yourself that you have neglected to acknowledge, decompartmentalised or are afraid to face; with the right attitude and a courageous heart however, one is presented the opportunity for bringing those aspects into the light and back into yourself in a positive way; this is often done by working with the darkness, trauma or difficult periods. For this reason, doing ayahuasca with caring, attentive and honest curanderos (healers) is paramount to a good experience, and Dreamglade has found this in spades within Raul and Lydia (their curanderos). Something that was glaringly obvious to me after my second or third ceremony here, especially when I compared it to my previous ceremonies. I am an extremely empathic person and in the early days of my ceremonies at a PREVIOUS RETREAT; there were times I felt like I was swimming in a vat of s**t. I thought this was my own stuff until someone else attending gave me a piece of white sage; it cleared my space entirely when I lit it during a ceremony and it became like a lifeline. Upon arrival at Dreamglade, I still thought it was my sensitivity that left me so vulnerable to the energies in the room, and so brought an abundance of white sage with me in anticipation of this. After only a few ceremonies I realised I did not need it, and in that moment I realised it was because my space was being protected properly… the dense releasing of others around me was not permeating the room, and therefore I did not need to be constantly clearing my own space with the help of the sage. It was only after this realisation that I realised the retreat I went to before, was not individualising and clearing the space properly. This is not to say they were bad healers necessarily - it could also be that it was in part due to my abnormal sensitivity - but that truth meant that I also needed an extra bit of attention and protection than perhaps the average person attending does. Now… either – without having to talk to me – the healers at Dreamglade simply recognised this about me (where previous healers had not) and gave the extra protection I needed. Or more likely, they are extremely thorough and simply give this 'extra' protection to every person who comes into their ceremonies. This is one example of the sort of thing that Raul and Lydia do, that demonstrated to me their extreme attentiveness and care when conducting their healing work with participating guests. I will forever aspire to display their kind of responsibility and diligence. Dreamglades space: I was extremely surprised by the quality of the buildings and their smooth finished. The effort they went through to keep out unwanted insects and to facilitate a feeling of 'making yourself at home' really stood out to me; something that is also important for looking deep within for healing work. The nearby lake was a lovely addition for them to have, as it created a really serene environment; even/especially when it rained. The connectedness of all the buildings meant you didn't have to worry about getting drenched when you didn't want to, but also didn't have to go far to change when you did want to. If I went again, I would pay for the private room. To save money I opted into staying in the ceremony space, but due to the noise of others and a lack of my own proper space I could go to when I felt the calling, meant that this was for me, the wrong choice. That's my advice to you if you have read this far, pay the little extra for a private space to rest your head, heart and mind. Another addition I really liked was their attentiveness towards peoples reasons for going for healing. I witnessed serveral people having one on one attention with the healers outside of the ceremonies because they either needed additional treatment or help opening themselves up to the medicine. Another unique feature I loved was that the curanderos attended the sharing circles. This meant that if they had anything they felt they wanted or needed to impart about your individual healing, they could do this. They also were extremely open about answering any questions that you had about how they operate and what you were going through (Stacy was available to accurately translate this to and from them if you did not speak Spanish). The first place I went to, this was not an option, as they said the curanderos did not question what they do in ceremonies, they simply act in the present. This seemed a little strange to me but I accepted it. Upon learning of the readiness of Raul and Lydia to talk to us to facilitate our healing, was to me a terrific display of theirs and Dreamglade's dedication to our healing. After leaving: I had a rough time after leaving. I continued my travels and training in Kung Fu in China and unfortunately caught a rather bad virus. I was then misdiagnosed by Chinese doctors and given antibiotics; in case you don't know, taking antibiotics with a virus is a terrible thing to do and this left me recovering health wise for 6 months from post-viral fatigue. Before I flew home and received the diagnosis of post-viral fatigue, I began to panic. Nothing I found online was explaining my symptoms and I started to fret that perhaps I was under some form of 'physic attack' (I really hate using that terminology as it has ridiculous pseudo spiritual connotations but it's the best I can do to impart that feeling). I ended up contacting Stacy and he was absolutely amazing. The healers took an energetic look at me and told me through him, that I was fine. After going back home to the doctors and receiving an actual diagnosis I realised what the actual problem was, but Stacy's support and a confirmation from the healers that energetically there was nothing to worry about a) Helped calm my nerves, and b) Made me accept that I did have to book flights home to get to the bottom of what was causing my health issues. Luckily I have a very good GP because post-viral fatigue is understood in a very limited sense in the medical profession and many doctors would have missed it. To summarise. For anyone who is feeling the pull to work with ayahuasca and is willing to put the work in with this fantastic medicine, you really can achieve wonders. If you've been looking at retreats and are thinking of Dreamglade, look no further. Arrive with an open heart, an open mind, an accepting attitude and be grateful for the leap you are taking to do something incredible for yourself. Peace Ollie

Sara Ann Mount October 28, 2019

Anything but black magic

I think judging by the poor spelling and grammar that this last reviewer is either a fake or unwell... I can attest that nothing of what they spoke about happens at dreamglade, or at least I did not witness it when I was there for 2 weeks a few months ago. It is absolutely false that they would recommend any sort of pharmaceuticals after retreat—in fact it's the complete opposite where they encourage you to abstain from any psychedelics/mind altering substances for a few weeks, I mean hell Stace even begs you not to eat pork. It's a shame that this person is going as far to attack their character as Stace, Drew, Jess, Raul and Lydia go above and beyond to make sure you physically, mentally, and spiritually safe in their hands. I trust them more than the western doctors I work with, and I think the other glowing reviews can vouch that these people are not out to harm you. Cannot thank them enough for the healing and support they offer to complete strangers looking for help.

Celia October 04, 2019

Works with black magic

When I went to dreamglade I thought it was amazing. After the first week I felt great but drained and presumed it was lack of salt etc. my visions were extremely powerful and long and deep. Then over the second week I was told to stop having flower baths which limited my protection and food was different and my body became blocked up and lacked flow and my visions became darker and filled with anxiety. I thought it was just me. It was the last session that the medicine told that they were stealing my energy to help crown others, fuel themselves and fuel the business. I was forced onto the Matt against my own will. Light was sucked out of my head and then there was a black smoke, which everyone in the room felt, which hovered over, entered my brain and I've been extremely sick since. It's now 6 weeks later. After week one, they said I was clean and I'd walk out strong, after week two they said aya and other plant medicines cannot help me and to seek western help. They do not teach any form of protection during ceremonies and touch your body too much. A staff member, Jess, even admitted to me about stealing my energy and to just move on. This place cannot be trusted. I have now come across 4 other people dating back 4 years ago who have had a similar experience but they make it hard to post reviews. They also recommended Valium post ceremony which could have killed me. I have spoken with dozens of organisations and shamans who are shocked at their standards. They only do this to certain people particularly those with more trauma who have holes in their auras so they can access energy. Please research black magic and protection of your own energy before going there. They have a duty of care but instead they ignore me and protest to others that I'm unwell and difficult etc which is far from the truth. Just do your research. A dyanna also works for them and cannot be trusted. It's not worth the risk. They have literally ruined my life.

tee nguyen May 22, 2019

reviews on Dreamglade

I was unsure about doing anything like this, although I've always been open minded it never occurred to me to take the leap and go into such a remote place in Peru, and even when I got there - despite everyone being so welcoming and friendly - I was still undecided. This is natural, you listen to the videos before you go and you think "it seems a bit exaggerated that such a simple idea, being close to nature, attuning yourself in line with what humans were meant to do, could possibly do the things they say - heal illnesses, drown out grief, pride in an ocean of happiness and purpose" - that is, in no clearer terms what happened. It was by no means as I mentioned above an instantaneous thing, whilst I immediately enjoyed the secluded and peaceful nature of the place (made much better by the very well maintained and pleasant facilities provided) the rituals themselves were an entirely different matter. I found myself wondering how much I would change with every single one - and it was in every single one that I learnt something - not necessarily knowledge - I couldn't describe it to you - but I can say for certain that I am more than I was before. I had my own problems with assertiveness and where I fitted in with regards to the grand scheme of things, I suppose its natural to think like this - but it doesn't being a great deal of comfort in a troubled, busy modern life to not know where you're going or when. But now I do. Whilst I want to tell you everything about my exact experience, I fear it would be wasted on you, as we all have our own path to walk, some may find they are already there - and in which case they will get to enjoy the wonderful experiences of the place and its people - others will see their own life flash before them - their faults, family, memories - everything, and if the healing songs are meant to work at that time - then you will be healed - a wound you may not know you had or recognised. As a last note, I'd like to thank everyone who helped me on this journey - specifically the staff Drew and Stacey for making this entire experience possible. I wish you all well on your quest of self discovery.

Mateus Guillermo June 27, 2016

Highly recommended

I was at Dreamglade a couple of weeks ago and had a wonderful experience. The location and buildings are lovely and the staff are both friendly and helpful. In ceremony Stacey and Drew take very good care of you, and the curandera Estella is excellent. You really feel very safe and looked after. In short, it is the people here that really make it. There is plenty of food (necessarily bland due to the diet) and the accommodation is clean and comfortable. I liked everyone else who was there with me and felt comfortable expressing my (very personal) experiences with the group. I can summarise my experience by saying that I got what I was hoping to come for three times over. I also had a specific physical issue that was fixed by Estella's limpiezas. The ayahuasca here is really strong btw :) You really need to book well in advance here, but it is worth it. I would suggest going for six ceremonies as possible as it can take a few ceremonies just to get into the swing of things, but you can book for as few as three if you can't commit to that many. The prices are incredibly reasonable. I can highly recommend Dreamglade, especially for first timers and solo travellers who might be nervous about going to the middle of the jungle to drink magical jungle juice. Thanks to everyone at Dreamglade!

Nikolai André Toverud March 08, 2016

Trustworthy & authentic

How can you write a fear review for a experience that feels like 20 years of theraphy, turns your belifs upside-down and is totally beyond words? I wont be able to, but I give it a try. I booked in for 10 days, and finished up a month ago. Was scared as hell for what mother aya could show me, and decided to take a decition wether to drink or not when I first arrived the center. For me, feeling comfortable was everthing, and still will be everything if I`am ever drinking again, Not something I would do for fun. The staff was really helpful here. I had a great talk with the owner, Stacey, who made me comfortable to drink without ever pushing me. These guys made sure I never felt alone in my process, and even made sure I know that I could always contact the guys in the future if I should have any problems(my concern before drinking). The effects were strong, though never as I expected. Every though thing I was going thrugh was beautiful and spot on what I needed. Wont go into details, feels like enough info to write a cupple of books. Really liked the talk we had the day after the cermonia. The staffs experience with the drink helped alot to be able to make sense of my experience. What else? - Stella and Ron(shamans) is superb!(though have nevner tried someone else). They contributed alot to the safe athmosphare. - Great staff - Chill place - 2 shamans, 2 of the staff on max 9 guests each cermonia. Thank you Stacey, Drew, Stella & Ron for a life changing experience! I would recomend this place to anyone, in fact this is the first time I take time to write a review. Nikolai, Norway

Keith Merring March 03, 2016

Great place!

Stace and Drew do a great job creating a safe environment so that you can work with the medicine. Estella (I hope I'm spelling that right) is an amazing shaman, you can just sense she has total control over the domain. This sense of safety and professionalism is crucial in order to go deep and get solid work done. During the day you can lounge in a hammock, go for a swim, read, or take a walk. Both Stace and Drew have a lot of experience and you can ask them anything. Highly recommend!

Elizabeth Sterling February 08, 2016

The jungle oasis that is Dreamglade

I spent five nights at Dreamglade last month, and am already planning my return trip. The setting, aptly named Dreamglade, is the definition of tranquility, with a large maloka and private tambos surrounding a lake. The constant hum of the jungle underlies it all. There is a fairy tale like ambience that leaves you feeling like you've stepped into the pages of a jungle storybook. You can see right away that a lot of heart and soul was poured into the making of Dreamglade, and the owner, Stace, is continuing his vision by the current additions that are in place. To come- a yoga center and music/entertainment space for guests. Another thing I loved about Dreamglade was the intimate, family-like atmosphere, with a small enough number of staff to get to know them, and not too large of a guest group. I happen to be a huge animal lover and was thrilled to meet the resident cats and dogs. The dogs, Ella and Mo, will happily be your hiking companions.The kids of the staff members interacted with our group a lot, which added to the family atmosphere. I unexpectedly had the first spiritual experience of my life at Dreamglade, and got so much more than I had dared to hope for when planning the trip. I believe this was due to the comfort I felt immediately with the setting and with Stace, Drew-the Retreat Assistant, and Estella and Robbie-the curandero and her partner. Stace and Drew are easy to relate to and both bring valuable gifts to their work. Stace is upfront and down to earth, with a way of setting you at ease by patiently explaining what will likely take place during ceremonies, giving you tools you might need if/when your experience gets really intense. He has a knack for picking out and reflecting on the most relevant aspects of people's experiences during the group processing the next morning, asking you just the right questions to deepen your own understanding of your visions. Drew has an incredibly peaceful presence and is an ideal person to have around during an experience as intense and that leaves you as vulnerable as ayahuasca. Both are also fun to talk to outside of the ceremonies, and seem like interesting people who have chosen a road that is not well-traveled by coming to Peru and devoting themselves to the healing of strangers. Both are unmistakably in their element, and their authenticity shines through to Dreamglade's guests and creates the safety needed to go deeper and deeper during each ceremony. It is clear that they both genuinely care about the comfort and happiness of their guests. I appreciated their hands-off approaches towards the guests by not having structured activities during the days and enjoyed the down time between ceremonies to reflect and get insight on the visions and feelings brought up during the nights. Estella's powerful and sometimes melancholy voice still haunts me at times. Her partner, Robbie, sang during our ceremonies and I appreciated the contrast of having both of them. Estella radiates quiet strength and I am still in awe at the magnitude of what she does during each ceremony. I feel so lucky to have found Dreamglade and can't imagine ever going anywhere else to do an ayahuasca ceremony!

Steve Harley January 30, 2016

my happy place

I spent 5 amazing nights here in the summer. never have i walked in to a place and felt so safe and at peace. i wasn't actually planning to stay at dreamglade when i was organising the trip but circumstances (as they do) led me here as a last minute necessity. what i found gave me one of the defining moments of my life and set in motion a period of self discovery that has shone a light on everything that i needed to move forward i am eternally grateful, hence i'm writing this! everything about this place was perfect for me and while i have been to other ceremonies, if it is ever time for me to go back to ayahuasca, i will come back home to dreamglade. x

Linda Wiltshire January 30, 2016

Best experience

I stayed at dream glade for 8 nights from 12 21st jan..my last ceremony was a tough one..all the staff at dreamglade were very kind to me and drew one of the faciliators was with me and talked me through the experience and helped sooo much..was very ill on my last day through swallowing river water by accident and all at dreamglade were so helpful and attentive..was in good hands all the way..well done to all of you..very glad i chose this retreat. Estella has helped with her knowledge of plant medicine..she was very powerful at what she does

Justin Butterfield January 26, 2016

my dreamglade trip

Justin- well this was my first trip to Peru and ill start off by saying the Amazon jungle is truly a piece of art. Upon arrival to Iquitos my flight was delayed and it caused me to be like ten hours late to dream glade. Sadly I missed the first ceremony but I was able to get a hold of Jan and she went out of her way to pick me up from the airport when I arrived. This was the first sign that the dream glade team truly cared for there guests. Even though she had to pick me up at a time that was inconvenient for her she was still in good spirits. I spent the night at a hotel in Iquitos and the following morning I meet with Jan and she took me to dream glad, she was such a blessing. When I arrived I had a warm greeting from everyone there and I was truly impressed by the beauty of the rain forest. As far as the food goes I was quite shocked by how delicious the meals were. Dream glade was a dream come true in my life, everyone was so caring and would go out of there way to help in anyway the could. I won't even consider going to a different healing center because dream glade exceeded all of my expectations. I left at the end of the week feeling like a new person, the ceremonies healed me on many levels. I now truly enjoy life and have a new perspective on many things in my life. I highly recommend this place to any one interested in ayahuasca.

Dave M January 04, 2016

Beautiful, Supportive Retreat Centre

I'll start off by saying the place is beautiful. The facilities are all very nice and well-maintained. The bathrooms and showers are great. My tambo was comfortable and had everything I needed. The maloca is beautiful. The lake is really nice and warm. There are surprisingly few mosquitoes for being in the jungle. The dogs are some of the friendliest I've ever met! Ella even stood guard outside my tambo one night when no one else was sleeping out there. Stace and Drew are amazing. I'm sure there are some other great ayahuasca centres, but I'm having trouble imagining anyone running a better ayahuasca ceremony than these guys. They're constantly checking up on everyone, making sure everything's running smoothly, and they are great at offering advice or guidance in any situation. Stace has a ton of experience and plenty of wise bits of advice to give to newcomers. And Drew is always available to chat with throughout the day and his positive attitude is remarkable. I definitely felt like I was in good hands. Estella is incredible. For such a petite, quiet person, she exudes so much power. During the ceremony her singing was one of the most haunting and beautiful things I've ever heard. It's really worth the price of admission alone to see her in concert. I'm curious what some other centres are like, but I don't think I could go to Peru again and not go to Dreamglade. It's such a cool place and Stace, Drew, and Estella are really special.

- December 29, 2015

A great experience



I visited Dreamglade on my own for 11 nights/5 ceremonies at the end of 2015. The experience was amazing, and I met so many great people. Ayahuasca is hard work, and the intensity of it made me especially glad that I was somewhere like Dreamglade. The atmosphere at Dreamglade isn't overly serious or strict atmosphere. The food is good and it's a beautiful place. Dreamglade's owner Stacy isn't at the centre all of the time, but he's there for every ceremony and the following day for group sharing sessions. You can tell that he's sacrificed a huge amount to help people at Dreamglade, and he's really down to earth. I can't think of anyone better to help people through a difficult Ayahuasca experience. Drew, a facilitator who is at Dreamglade full time, is a massive asset to the centre. He's always there for emotional support and he has a heart of gold. I could make a long list of times where he went out of his way to help me or others at the retreat.
 Estella the Curandera is the real deal, a Shipibo woman with decades of experience. The retreat seemed to focus on getting you to have a direct experience with the medicine and to find your own answers, rather than being lectured at or having detailed explanations/advice given to you by Estella or Stace. We were told that the brew at Dreamglade is particularly strong, although I don't have anything to compare it to. Of the two groups that I saw leave the retreat, I can't recall anyone who didn't have a powerful experience. Several people who only stayed for 3 ceremonies seemed to wish they had more time at Dreamglade. During the ceremony you're always supervised and afterwards most people slept in the maloca, including Drew and Stace. I ended up really appreciating this, especially after an intense night or if I was still feeling the effects of the brew after the formal ceremony ended. 

Outside of ceremony, most of the time was free to spend relaxing and reflecting. If you're the sort of person who wants a lot of organised activities, walks or lessons, it might not be the best place for you. At the end of the retreat there wasn't a formal integration program offered, instead Stace and Drew make themselves available over the internet and are able to provide any help that's needed. Mosquitos didn't seem to be a huge problem compared to other parts of the jungle. I'm not aware of anyone at the retreat that took malaria tablets or any cases of people getting sick. I did get about 20 bites while I was there, so I'd encourage anyone going to bring good repellent and long clothes. If you're doing a plant dieta you won't be able to take malaria tablets. The ratio of facilitators/healers to guests is good. It's a small center, so they don't have huge numbers of staff or security like the bigger places might have. On some nights everyone in the maloca was drinking Ayahuasca, which I imagine some people wouldn't like. I ended up appreciating that element of the ceremonies though, as it created a nice atmosphere in the room where everyone was in a similar headspace.
 Dreamglade is a quality centre and the people there genuinely care about helping. We were told that the staff are paid very fairly, and I never got the impression that the people there were in it for the money. If you're thinking of heading to a retreat in Peru, I'd encourage you to email Dreamglade and see if they're right for you.

Very powerful medicine. Beautiful surroundings. I felt very safe - by Jezzamundo

I've just come back from Dreamglade, outside Iquitos. Wasn't my first choice as everything was booked but I couldn't have been luckier & happier to go to this wonderful place. Very reasonably priced and no time commitment necessary, stay for 3 nights or stay for 7. Brand new this year and highly recommended. The centre was built this year and is run by a wonderful Englishman called Stacey. He had been in Iquitos for over 8 years and has drank ayahuasca all over Peru. He had used this great depth of experience to create a really wonderful centre and a very powerful ayahuasca experience. Little things like the action of the Moloka door and where the toilets are located all really work. There's also a small beautiful lake right next to Moloka which is full of life and lots of frogs, which really help to heighten the experience. Dreamglade doesn't have the same ethos as the more business minded centres. You only have to pay a small deposit, you don't have to commit to 7 sessions and there is never more than 11 people in the Moloka. Their Shaman Isabel was very powerful and some of the most beautiful Icaros that I have heard. In all I felt very safe while I was there and I had a incredible transformative experience