About This Center
Welcome to the Blue Mountains Insight Meditation Centre. We provide facilities for the teaching and practice of satipaṭṭhāna vipassanā or insight meditation in the tradition of the late Venerable Mahāsi Sayādaw of Burma.
The Centre seeks its inspiration in the Buddhist Theravadan tradition and aims to develop an Australian Buddhism. Courses are taught by visiting teachers, including monks and nuns from Burma and other countries.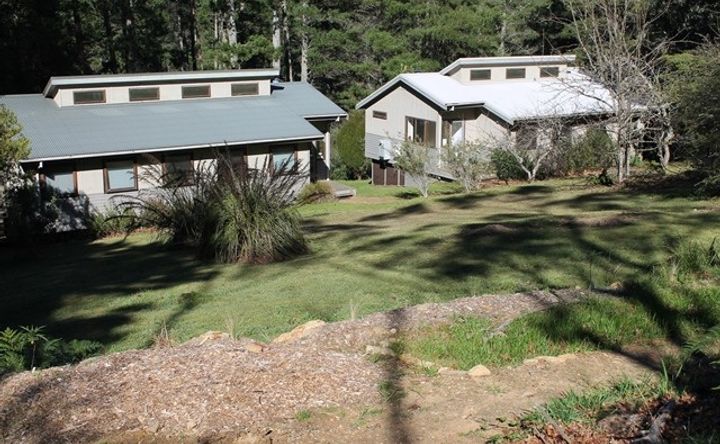 Venue Highlights
The Centre is located in a tranquil setting in the small town of Medlow Bath in the City of Blue Mountains, two hours by train from Sydney and adjoining the vast World Heritage Area. The town has an altitude of over 1000 metres and enjoys a bracing mountain climate year round.
Accommodations
Accommodation is in single rooms with shared bathroom facilities, and central heating. Women and men stay in separate areas. Mattresses and pillows are provided, but you will need to bring your own bedding. Sitting mats, cushions, benches and chairs are provided in the meditation hall, which is centrally heated. The Centre is located on a sloping site and unfortunately is not currently suitable for wheelchair disabled or the frail aged. If you would like information about transgender and intersex accommodation please contact our office.
Menu/Cuisine
All food is vegetarian. Meals are served buffet style and the vast majority of dishes are gluten free. Meals are usually cooked by volunteers or donated, so we are not able to cater to specific dietary requests. However, a simple meal of rice, steamed vegetables and tofu can be prepared for people on restricted diets. There is a visitor's fridge to store supplementary food items but there is no access to cooking facilities.
Directions
Medlow Bath is situated in the Blue Mountains one station west of Katoomba, about two hours by train from Sydney Central. The Centre is about 10 minutes walk from Medlow Bath station.
Reviews
Write a review - tell others about your experience.