About This Center
Nestled amidst the breezy hills of Nusa Dua in south Bali, REVĪVŌ WellnessResort is spread across 3 hectares of teak tree forest, surrounded by densetropical rainforest and the Indian ocean.
Meaning "I'll live again", REVĪVŌ's lush enclave is comprised of Balinese-style luxury suites and villas, a nutritious gourmet restaurant, bar and pool lounge,as well as best-in-class fitness and spa facilities. The resort aims to "soothethe spirit, rejuvenate the body and enrich the mind" through a completemind journey composed of a blend of relaxation activities, spa and holisticmedicine treatments and a personal food diet based on each customer's DNA & nutritional needs.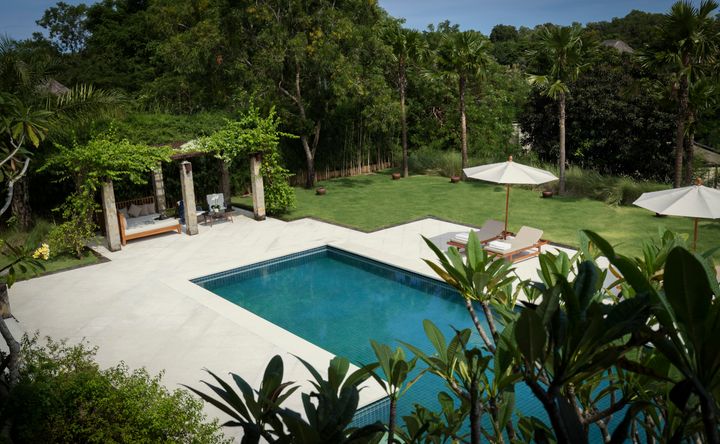 Venue Highlights
While each retreat program can be tailor-made to suit individual wellness needs in terms of nutrition, holistic treatments and workouts, there is a regular schedule of 3-day immersive programs to choose from depending on individual goals, including:
• Emotional balance and mind training
• Detox & organic weight loss
• Sleep well
• Anti-ageing & longevity
• Destress & Relax
• Mother-to-be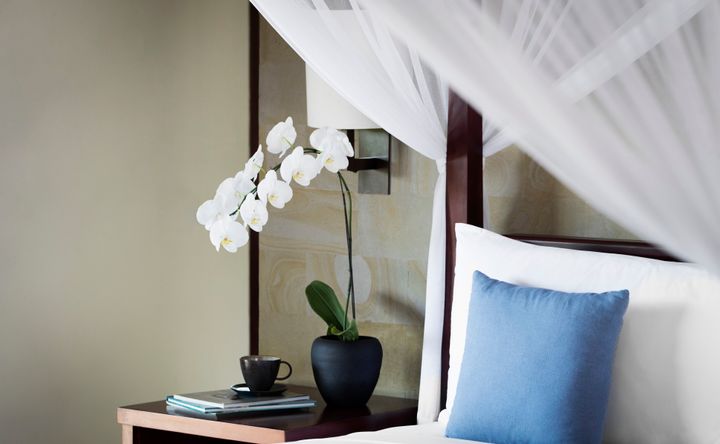 Accommodations
GARDEN SUITE
Each Garden Suite is 126 square metres in size and has a private garden where guests can enjoy peaceful meals away from the main restaurant. Each Suite includes a voile-draped four-poster bed, desk and day-bed lounging area, while the bathroom features a sunken bathtub.
1 BEDROOM VILLA
The One Bedroom Villas, beautifully designed with alang-alang roofs, are identical in design to the Garden Suites, with the addition of an outdoor shower and a private courtyard with canopied daybed. Guests can enjoy 142 square metres of seclusion with panoramic views of the surrounding greenery.
PRIVATE POOL VILLAS
The 215 square metre Private Pool Villas offer exceptional garden views, and are all designed with traditional alang-alang roofs. The spacious bedroom and living area opens onto an outdoor terrace and a private 8.5-metre-long swimming pool.
4-BEDROOM VILLA
The two 4-bedroom villas feature walkways that connect pristine gardens to guest bedrooms. With 4,000 square metres of private land, each villa features a central two-storey building with two ground-floor Garden suites and an expansive upper level with a living room & lounge area and 2 courtyard suites. Each villa offers 4 suites with spacious en-suite bathrooms, a large open-air dining pavilion, a media room and a private 25m swimming pool. Additional benefits of booking the private villa includes having a 24/7 personal cook and butler.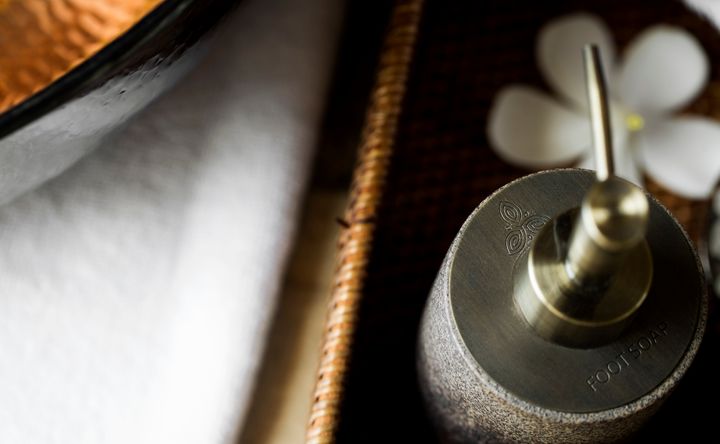 Amenities
A/C in Rooms
Free Wifi
Spa
Sauna
Pool
Towels
Free Parking
Tour Assistance
Hot Tub
Coffee/Tea
Cafe
Restaurant
Fitness Center
Yoga Studio
House Keeping
Bicycles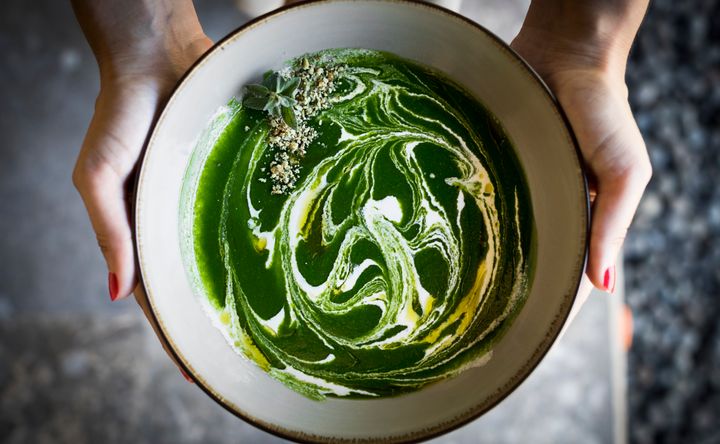 Menu Types
Vegan
Vegetarian
Pescetarian
Meat
Organic
Gluten Free
Dairy Free
Nut Free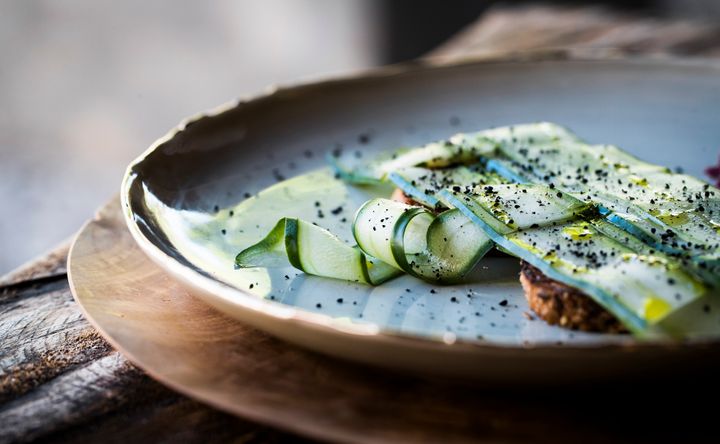 Menu/Cuisine
NŪTRIŌ is the food and beverage programme at REVĪVŌ. The concept believes in a simple philosophy - fresh, wholesome, organic and balance. The belief is to serve food as close to its natural state as possible, with a mission to sharpen and delight taste buds, while continuously supporting health.
The menu has been carefully designed by REVĪVŌ's creative nutritionist chef to offer a selection of healthy gourmet recipes made with seasonal ingredients and adapted to each guest's diet and nutritional needs. The focus is on high protein dishes, which have a balanced amount of healthy fats, are low in carbs and free from gluten - with a Balinese twist. Using the finest organic ingredients, REVĪVŌ supports local farmers, sustainable agriculture and environmentally friendly products. There are no additives, preservatives or refined or processed ingredients in any of the dishes.
Directions
Each guest will be picked-up at the airport by our driver and will enjoy a welcome drink & free wifi in the car.
Reviews
Write a review - tell others about your experience.
Teacher