About This Center
INDIGO is a place where spirits are emboldened to be authentic, rise to life's challenges and blaze new (contact info blocked) for the purpose of positively impacting the world.
Located in the heart of Pisgah National forest with the Blue Ridge Mountains as our canvas Indigo Nature retreat provides the perfect setting to get away and unwind. Dense foliage, rolling currents, and diverse trails make our home away from home a unique place to come alive. Whether you are looking to stay with us in one of our cabin rentals, immerse in one of our signature retreats, entertain your own retreat, or to simply say "I DO" | Indigo serves as the perfect venue.
Yesterday was a very powerful day for me and I'm basking in gratefulness to have spent such special time with you all. My gratitude to Lisa for having the vision and courage to create and build Indigo and allowing us to enter her space to learn, share, sign, create, release.- Mickey Addison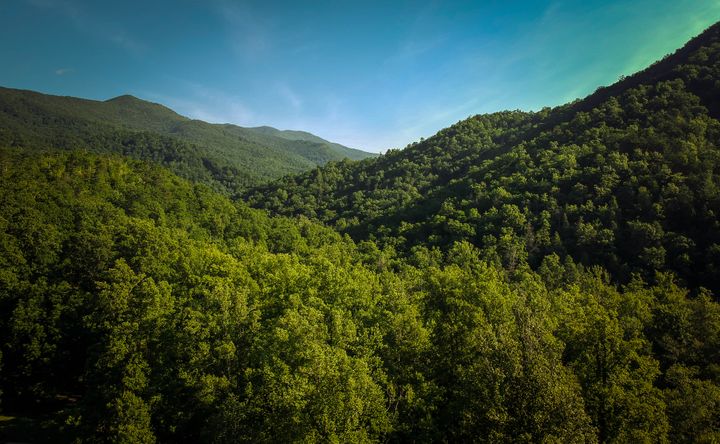 Venue Highlights
Located in the heart of Pisgah National Forest with the Blue Ridge Mountains as our backdrop, Indigo is the perfect venue to getaway and unwind.
Newberry creek serves as a natural symphony with its rolling currents, and playful dips.
Miles and miles of trails that are perfect for forest bathing, hiking, running, and mountain biking.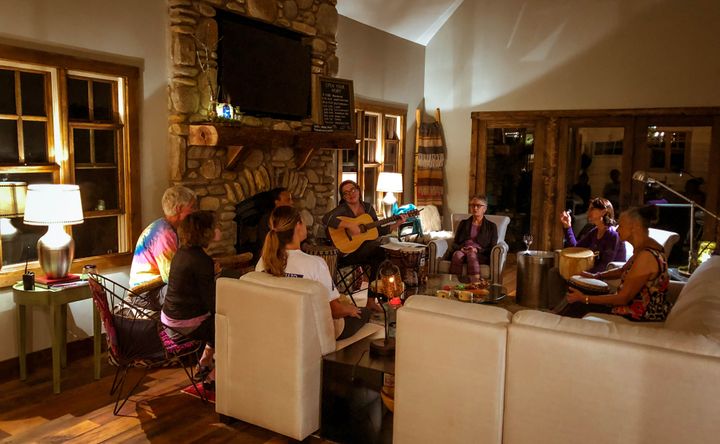 Accommodations
Indigo Nature retreat is set on 5 acres, with over 1,000 acres of undisturbed natural forest in its backyard.
The main lodge is 1,000+ sq feet with a private loft, master sleeping quarters and well appointed with natural detail throughout.
An open living room with a fireplace and patio porch provide great spaces to gather.
The retreat also features a 2 story 600+ sq ft community building with a yoga/meditation loft featuring a community kitchen and bathhouse.
4 micro cabins that are nestled in the forest with sleeping for 2 in each. Set within a stones throw of a large rolling creek. Each cabin is simply equipped with AC/Heat.
Primitive tent accommodations available next to Newberry creek for those looking for a more natural experience.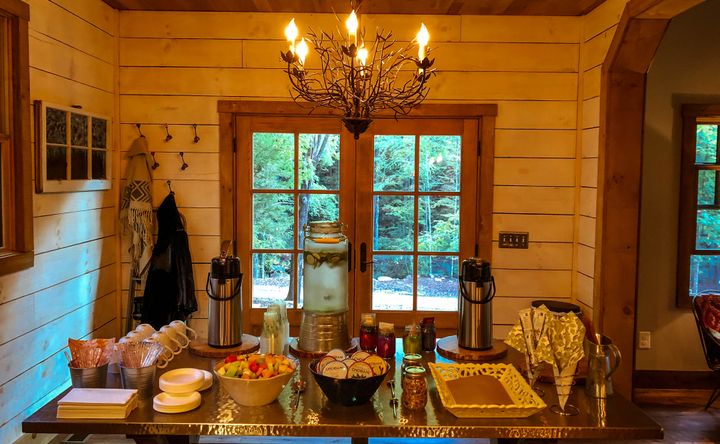 Amenities
A/C in Rooms
Free Wifi
Free Parking
Kitchen
Tour Assistance
Coffee/Tea
Yoga Studio
Menu/Cuisine
Meals are catered in from Zoe's Kitchen. Fresh, Wholesome, made from scratch daily
Directions
GPS me | 1037 Newberry Creek Rd Old Fort NC 28762
Reviews
Write a review - tell others about your experience.