About This Center
The Sacred Valley Healing Center offers customized healing retreats and coaching/mentoring programs for individuals, couples or small groups and are created to help committed individuals explore and achieve rapid and sustainable growth in their internal evolution.
Based on decades of education, practice and teaching from some of the worlds most renowned and respected healers and teachers, SVHC leaders provide you with the tools and guidance to help you co-create the life you have always wanted. We offer a combination of powerful healing tools that may include some or all of the following: Shamanic Healing, Reiki, Yoga, Breathwork, Soul Retrieval, Alchemical Hypnotherapy, Sound Healing, Spiritual life coaching, Psycho/ spiritual inquiry, creating manifesto's, Earth honoring rituals, Sacred site meditations etc.
We transform lives through Sacred Wisdom Healing Arts and Integrative Coaching to create a life beyond one's wildest imagination.Through our diversity in experience and extensive training, we assure you a high level of integrity and excellence.
We are committed to upgrading people's conscious awareness to living a heart-centered life filled with inspiration, self-love and spiritual connection.
We believe an investment in your internal development will affect all areas of your life: in relationships, professional and financial success!
What we expect from you as a participant in our retreats and integrative coaching!
- Desire for success
- Commitment – the process of transformation does not come with a magic pill and requires practice and dedication and deep desire for change.
- Self actualized Focused action
- Accountability
"The path to success is to take massive, determined action" Tony Robbins
Venue Highlights
The Center is Located near the base of Mount Shasta. Mount Shasta located in Northern California is a increasingly popular destination for spiritual seekers from all over the world. With a summit of 14,125 feet above sea level, Mt.Shasta is the second highest peak in the Cascade Mountain range and has the largest mass of any single mountain in the USA. Considered to be dormant, this volcano is said to be one of the most likely to have a major eruption, though probably not for another 400 years or so!
Considered to be the root chakra of Mother Earth, Mount Shasta or Apu Shasta (mountain spirit) as she is also known, by the Q'ero Indians of Peru, is the site of many strange and wonderful myths and legends. A crystal city inside the Mountain, peopled by a 5th dimensional race known as the Lemurians, sightings of Ascended Masters, most notably Saint Germaine and many reported sightings of interstellar visitors are all part of the folklore that make this place one of the most sacred and mystical on Earth.
We located our healing center here, not only because of the incredible beauty but because the Sacred Mountain is considered to be one of the most powerful vortexes on the planet and a place with magnified healing power.
As part of the retreat we will take you on a guided trip to some Sacred Sites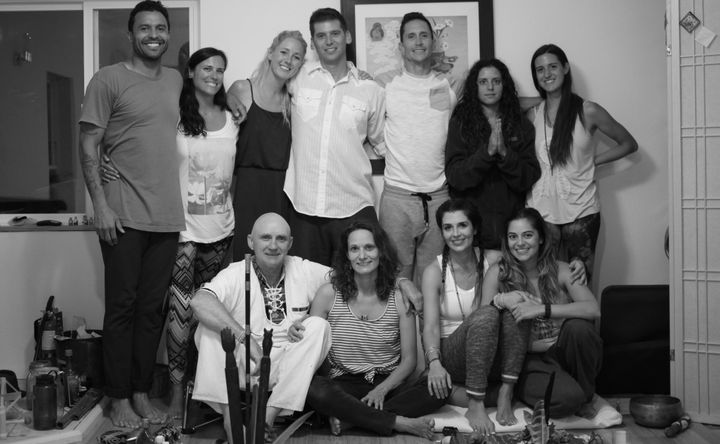 Accommodations
We are located on 5 beautiful wooded acres with an awesome view of Mount Shasta. We have a main lodge with 4 queen beds and one twin and many sleeping pads to position indoors or outdoors. Also tent camping (we provide tents, pads etc)
A large patio and a separate gazebo with a queen bed, allow you to sleep under the stars on warm nights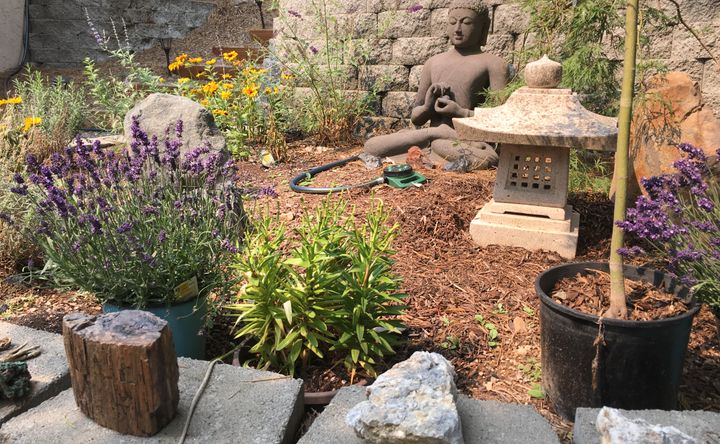 Amenities
Free Wifi
Towels
Free Parking
Kitchen
Hot Tub
Coffee/Tea
Menu Types
Vegan
Vegetarian
Pescetarian
Organic
Gluten Free
Dairy Free
Nut Free
Menu/Cuisine
We offer Organic vegetarian free range organic chicken or wild caught fish. We can cater to most dietary restrictions with meals lovingly prepared by a chef. All products GMO free. All meals are Gluten Free
Directions
We are located 1 hour 15 minutes from Medford, Oregon Airport in the north and 1 hour from Redding Airport in the south and approximately 4 hours drive from San Francisco. 5 1/2 hours south of Portland, Oregon
We can provide shuttle service from Medford or Redding airport for an additional fee
Reviews
Write a review - tell others about your experience.
Keith Tyson March 02, 2018

Deep healing work at Sacred Valley Healing Center

I was introduced to Alan in 2017, and spent a week at the Sacred Valley Healing Center to address some blockages, and to learn how I could best heal the deepest aspects at the root of significant health and life challenges. Alan provided top-notch attention, service, and healing modalities. Not only were the surroundings breathtakingly beautiful, and healing in themselves, Alan's caring individual attention allowed me to release and let go of psychic weight that I had been carrying for many years. He empowered me to release old narratives that no longer served me. Each day was a beautiful adventure into learning to reconnect with the wisdom of nature and the inner power that I had neglected through the rigmarole of daily life. The meals were all prepared with nourishing, delicious, and healthy ingredients, and the restful environment enabled a safe space to let go and dive into some challenging work. Upon meeting Alan, it is evident that he is very capable and experienced, and a nurturing soul who is wholly invested in the wellbeing and positive transformation of his guests. I will always fondly remember my time at the center, and look forward to returning in the future. If you are looking for a powerful healer who is truly invested in bringing out the wholeness that facilitates deep healing, Alan should be at the top of your list.

amra kolenovic February 22, 2018

Start of the year reboot as a gift to myself.

The past several months have presented me with a calling to do some work in my root chakra and go back to parts of my childhood to further release and lighten what my soul has been carrying. I found Alan's flyer when i was spending time in Mt. Shasta ( which just so happens to be the root chakra of the planet ) on the drive up from San Francisco to Oregon for the Solar Eclipse. I contacted Alan and set up a weekend retreat for the start of this year (Jan 2018). Before going on the retreat Alan was very responsive to all of my emails and answered any questions i had about the retreat. Alan is a gentle soul and facilitates a beautiful healing environment at the Sacred Valley Healing Center. The space is absolutely beautiful and well appointed. When the weather is right you will be able to see the majestic Mt. Shasta . The food at the retreat is delicious, you will certainly eat and rest well. Now, where the real magic happens is in all of the healing modalities which Alan employs. Be prepared to be involved in your own healing, but rest assured that you will feel the burden of the weight you've been carrying around lightened after each session. I am very thankful that the universe put Alan in my trajectory and i will be back to The Sacred Valley Healing center for another retreat as soon as i can ! Not only do i love being in Mt. Shasta and exploring the area but now i also can reach out to a trained Shaman that i can trust to help me continue the deep work that my spiritual path is calling for. You will be in the hands of a natural healer, a class act!
Teachers