About This Center
Breath is the carrier wave of life itself, the sacred bridge between spirit and matter, and the chariot of the soul. The word breath and soul, or spirit, are synonymous in many ancient languages. The Sanskrit word 'prana', the Latin 'spiritus', the Greek 'pneuma', the Hebrew 'ruach' and the Old Norse 'önd', are all words that unify the concepts of breath and spirit. Breathing techniques have been used by ancient cultures around the world for eons in order access spiritual dimensions of the self, for the purpose of deep insight and transformation. In more modern times, various techniques stemming from this core practice have begun to permeate healing communities around the globe, with diverse benefits ranging from trauma release to transpersonal revelation.
Conscious Breathwork is the purposeful application of conscious, connected breathing in both one-on-one and group settings, guided by a skilled practitioner and the Spirit of Breath, held within a ceremonial container. The Spirit of Breath in this case refers to the multi-dimensional collective intelligence that naturally seeks balance and wide-spectrum healing, surrounding and guiding the the act of conscious breathing. For thousands of years humans have found by changing the rate, ratio, volume and flow of the respiratory cycle, there can be experiential and perceptual shifts in consciousness, spiritual awareness, cognition and self-identity. More recently, when applied therapeutically, the shifts experienced in conscious, connected breathing seem to be linked to a deeper sense of inner connection, somatic roundedness, emotional empowerment and psycho-spiritual integration.
More specifically, our Sacred Breath modality of conscious breathwork is a portal or gateway to non-ordinary states of consciousness where profound healing and transformative experiences can occur. Through the unfathomable intelligence of breath (Spirit), the breather is guided on a personal journey into their being or soul. The multi-faceted experience of our format incorporates conscious, connected breathwork, intentional ceremony, powerful music, high grade essential oils, vibrational sound, energy work and various other tools to invoke the deeper aspects of one's being. Throughout the breathwork process, the healer within (the one who knows all already) will illuminate that which the breather needs to see, allowing for both a reclamation and reintegration of any abandoned parts of self and a releasing of limiting perceptual lenses. Processing and integrating follows the breathwork journey.
Sacred Breath Journeys are designed to dive deep into the heart of what matters most and to stimulate an inner devotion to the manifestation of our most luminous embodiment.
When we come together in openness and receptivity to weave beauty and transformation over the course of our 7 day immersions, each participant (including the facilitators) will leave a completely different person- a truer and more authentic version of themselves. Our retreats and trainings are a powerful opportunity to shed that which no longer serves you and step into your highest potential. The space created for your metamorphosis will be one of grace and profundity, gentle yet deep.
Sacred Breath journeys are for both men and women of all ages, backgrounds and experience levels.
There is no greater journey than the one that you must take to discover all of the mysteries that lie within you...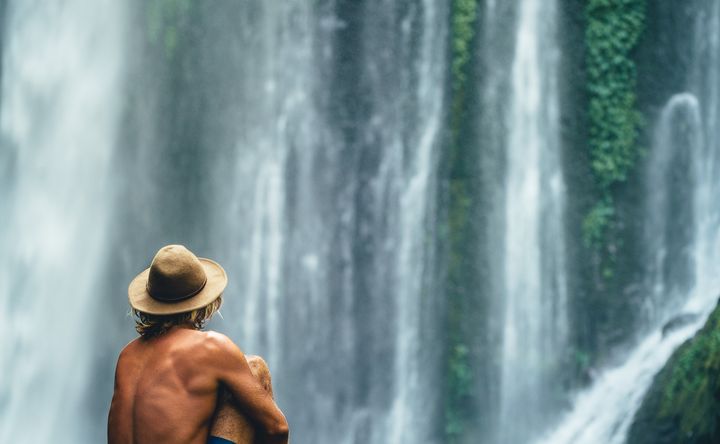 Venue Highlights
Often referred to as the Island of the Gods, Bali is encapsulated by lush tropical jungles, mesmerizing landscapes, turquoise coastal waters, and thousands of Hindu temples. Its indescribable mystery, exquisite art, rich cultural heritage, and deep earth reverence draws countless wandressess and wanderers, yogis and spiritual seekers each year looking to catalyze their own healing and transformation.
From the moment you place your feet upon the island soil,
she will envelop you with her grace...
Bali is unlike any place in the world. The island itself exudes a certain spiritual presence, a nourishing energy that envelops those that walk upon her, providing a sacred reflection of the beauty inherent within all of us. Whether you are looking for a peaceful getaway, mystical pilgrimage, or great initiation on your path, Bali calls to those who are meant to come.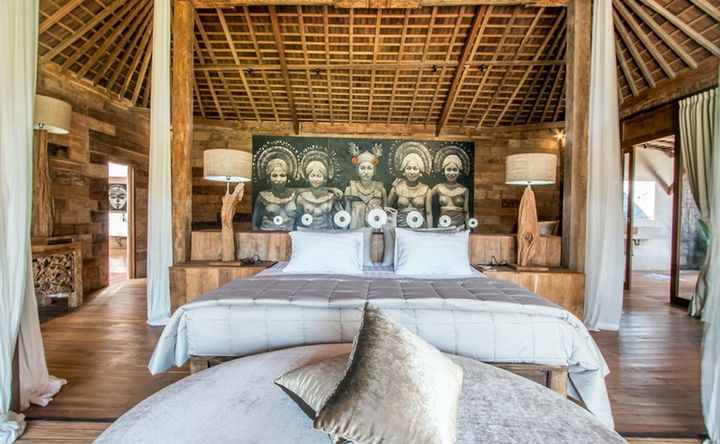 Accommodations
Located within a magical coastal village, our private villa complex will serve as the sanctuary for the week. We will also be a stone's throw away from the conscious epicenter of Bali, where there is no shortage of organic food, detoxing juices, hand-crafted treasures and luminous ocean.
Inundated by lush tropical gardens, the sanctuary satisfies one's needs for tranquility, privacy and communion with the natural world, while remaining close to the culture and electricity of the island. Our intention is for each guest to immerse themselves into a multifaceted experience, so that they make take in every part of the island's charm.
Guests will have their own private room with large queen and king sized beds. Each villa is equipped with a large kitchen, living and dining room, reading area, partially-open bathrooms that adjoin each room, a sparkling swimming pool and therapeutic jacuzzi. Aesthetically-integrated into the local environment, the modern architecture of the sanctuary brings unique beauty amidst true paradise.
Guests will also have access to laundry service, wi-fi if needed, comfortable bedding, air conditioning and fans along with modern equipment in the kitchens. There is additionally an in-house staff to accommodate for any needs during your stay.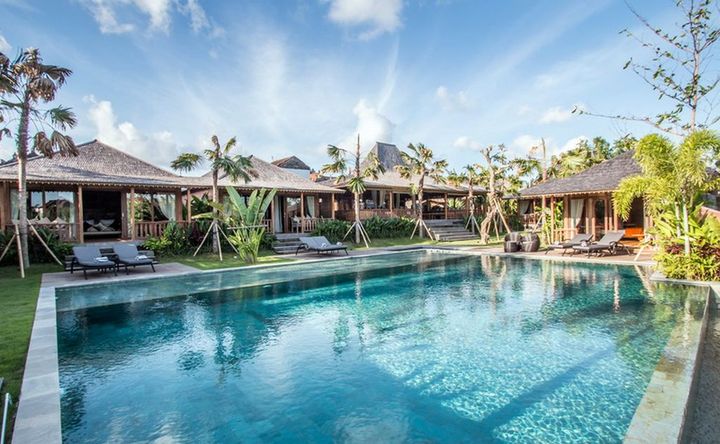 Amenities
A/C in Rooms
Free Wifi
Spa
Pool
Towels
Free Parking
Kitchen
Hot Tub
Coffee/Tea
Yoga Studio
House Keeping
Bicycles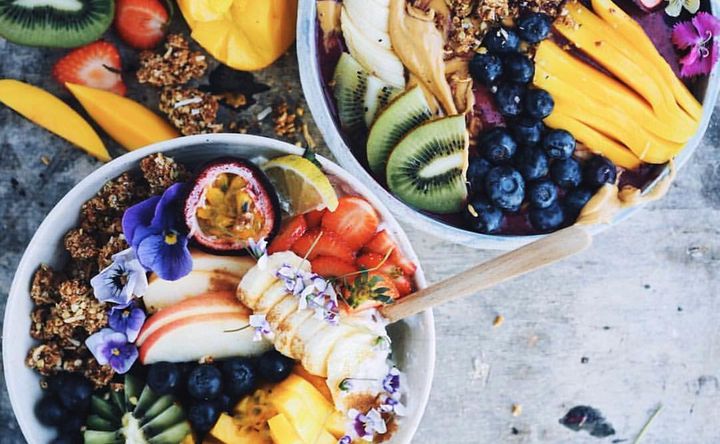 Menu Types
Vegan
Vegetarian
Pescetarian
Ayurvedic
Organic
Gluten Free
Dairy Free
Nut Free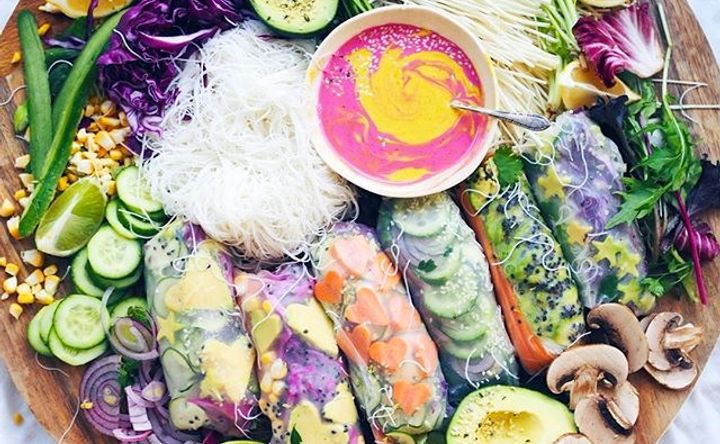 Menu/Cuisine
Healing and gourmet Ayurvedic-inspired meals (along with snacks, elixirs and teas) will be graciously provided each day. All meals will be organic, holistic and nutrient-dense with both vegetarian and vegan options. All meals will be grain-free and gluten-free. The food will be sourced from high vibrational, fresh and local ingredients grown in the rich, volcanic soil.
At the start of each day, guests will be provided with coconut water and a tropical fruit platter (with inclusions such as dragonfruit, melon, papaya and guava) before the main brunch to provide the body with grounded energy for the morning yoga immersions. A daily plant-based and nutritionally-optimal diet ensures each guest continued nourishment in order to to receive the maximum benefit of the retreat's full spectrum of offerings.
*If you have any food allergies or dietary restrictions, please advise so in your application.
Sample Menu
BREAKFASTS
V, GF
RISE & SHINE ACAI BOWL
with banana, kiwi, strawberry, coconut flakes, hemp, chia, and goji
V, GF
CHIA PORRIDGE
with special 5 spice blend
V / VT, GF
FREE-RANGE EGG OMELET
with wild mushrooms, spinach and peppers
ORGANIC COFFEE AND TEA
Reviews
Write a review - tell others about your experience.
Teachers