About This Center
Our mission is simple: To provide guests with an unforgettable experience that nourishes body, mind and spirit. What does that mean for you as a guest?
We will take you from stressed out to blissed out from the moment you arrive (downward dogs not required). We offer tailor-made experiences for individuals, groups and retreat leaders. And we especially enjoy facilitating events for yoga teachers, corporate event planners, coaches and other personal growth leaders. - Read more!
Blue Osa Yoga Retreat and Spa is the perfect place to rejuvenate through the practice of yoga. Yoga is the at the foundation of Blue Osa. From the friendly smiles of the staff who know your name, to the way the bread is baked from scratch daily, everything is done mindfully with love.
The location is just as beautiful as the pictures and it was heavenly to practice in a yoga studio that overlooks the ocean! The kitchen and office staff are incredible. And the FOOD is delicious - every meal farm to table. ~ Azlisa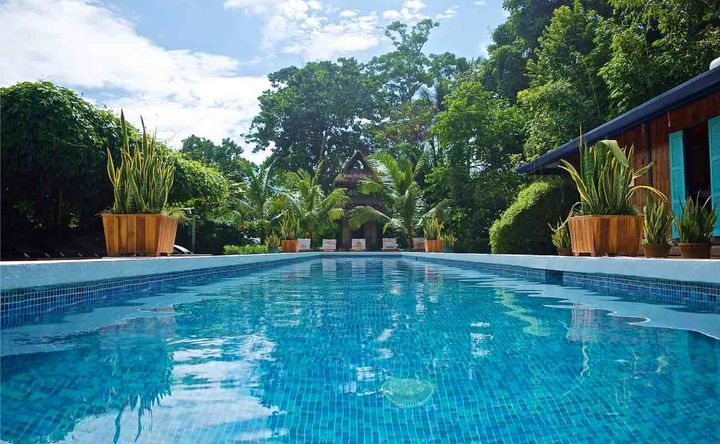 Venue Highlights
COME AND STAY WITH US – BOOK YOUR VACATION PACKAGE
Private Yoga Retreat Getaway Package:
If you crave the 1-on-1 attention of an intimate experience, work with a private yoga instructor to guide you and develop a personal practice in this package. Together you will increase your strength, stability and comfort on your life's path. Your yoga teacher will take an in-depth journey of self-discovery.
The Best Of Costa Rica Package:
Experience a little bit of everything in just a few days! Want to mix adventure and rejuvenation while in paradise at Blue Osa? The Best Of Costa Rica Package allows you to choose your favorites from our most popular spa treatments and eco-adventure excursions: Includes: Accommodations, meals, and so much more!
The Rainforest Eco-spa Getaway Package:
Pamper yourself in the Costa Rican rainforest and indulge in nature's bounty with a personalized spa retreat. Inspired by the purity of our natural surroundings, we have created a holistic approach to treating mind, body and spirit through the use of natural rainforest botanicals and various Ayurvedic healing modalities.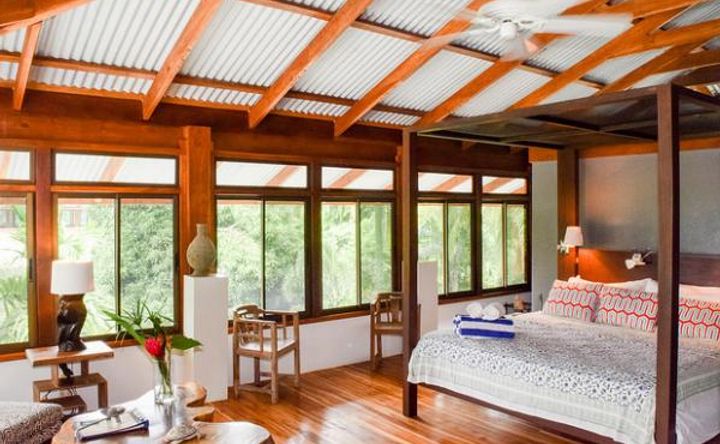 Accommodations
With 12 rooms and a capacity for 32 guests, this intimate beachfront eco-resort offers the ultimate sanctuary if you're seeking solace from the hectic world. Nestled off-the-beaten-path in the virgin Costa Rican rainforest of the Southern Osa Peninsula, guests have an endless selection of quiet places to meditate and reflect. Only 50 meters away from the waves, you can see the private beach while practicing yoga from our elegantly designed second floor Yoga Studio. Onsite, there is also a chemical-free lap pool for an afternoon swim.
Amenities
Free Wifi
Spa
Pool
Towels
Free Parking
Tour Assistance
Coffee/Tea
Restaurant
Yoga Studio
House Keeping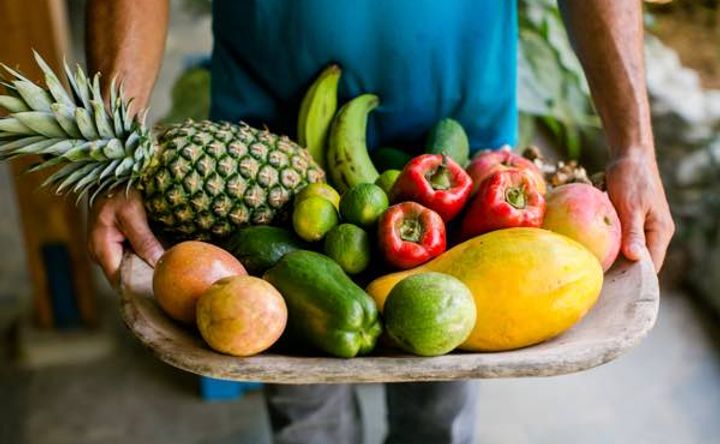 Menu Types
Vegan
Vegetarian
Pescetarian
Meat
Gluten Free
Dairy Free
Nut Free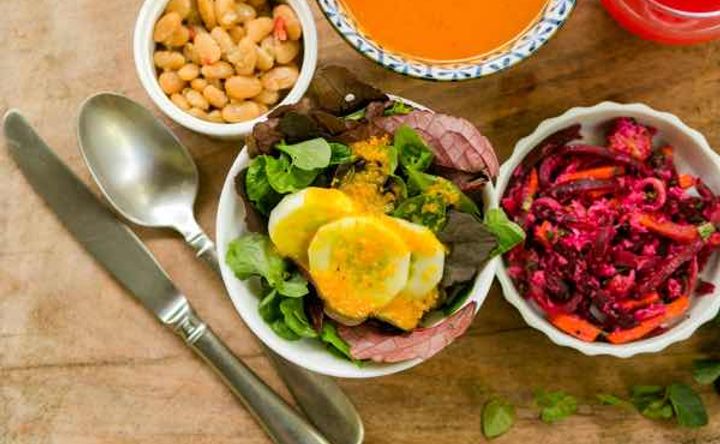 Menu/Cuisine
At Blue Osa we believe that nutritious, wholesome food is not only the foundation for a productive life but is also essential for a happy one. Food that nourishes our soul not only needs to be healthy, but it also needs to be tasty and delicious! Blue Osa is devoted to serving the freshest ingredients possible that are delivered daily to our kitchen.
Our locally-sourced red snapper and mahi-mahi are freshly-caught by neighboring fishermen. Whether it's pineapple from the Blue Osa property or eggs from the farmers down the road, all produce supports the local economy.
Loving hands knead homemade bread, gardeners gather herbs from the greenhouse, and knowledgeable chefs create a gourmet menu under the guidance of Chef Marie.
This is truly a "farm to table" dining experience.
Directions
Blue Osa is located about 8 miles (11 km) south of Puerto Jimenez on the Osa Peninsula of Costa Rica which National Geographic Magazine labeled "the most biologically intense place on Earth." We are nearest to the border of the world-renowned Corcovado National Park and on the warm shores of the Golfo Dulce. While visiting our tropical eco-resort you are likely to spot some of Costa Rica's shyest and most endangered rainforest inhabitants, including the red-backed squirrel monkey, scarlet macaws, harpy eagles, and maybe even a jaguar.
Reviews
Write a review - tell others about your experience.
Teachers
farewell...
I pass as all things do
dew on grass Banzan