About This Center
Flowing Spirit Journeys was born out of the inspiration to use travel as a means of personal evolution, empowerment and expansion. The intention is to create an environment of spiritual travel where conscious people come together to undergo a deeper journey into themselves. It is a result of a marriage of travel, spirituality, and outdoor adventure. It is a bridge that offers an opportunity to cross into the lessons and unique richness that each culture and country has to offer.
We will share with you our favorite places, teachers, and locations that have inspired great personal change within us, and others. Flowing Spirit Journeys gives an experience of God without all of the religion. It is a moving yoga retreat. It is an exciting adventure. It is a transformational journey. It is a new frontier of travel. It is a sharing of the fruits of years of wandering and seeking with you!
We are built from world journeyers, yoga teachers, healers, outdoor adventure guides, and local explorers dedicated to sharing their passions of spirituality and travel. We hope that you will join us on this adventure of love, consciousness, and opening to other cultures and ways of life. We are all connected in this life and have been for all the lives before and those yet to come. Make the most of your time here and be sure to leave this world just a little better than you found it.
The care and attention to detail provided from the time I booked my trip to throughout the journey is unprecedented. Kristie led our group with an open heart, flexibility, mindfulness and presence and she created an environment that was receptive to and respectful of the diverse people within it. The adventures, experiences, and growth as a result of this journey have been transformative. I have nothing but gratitude. ~ Julianna V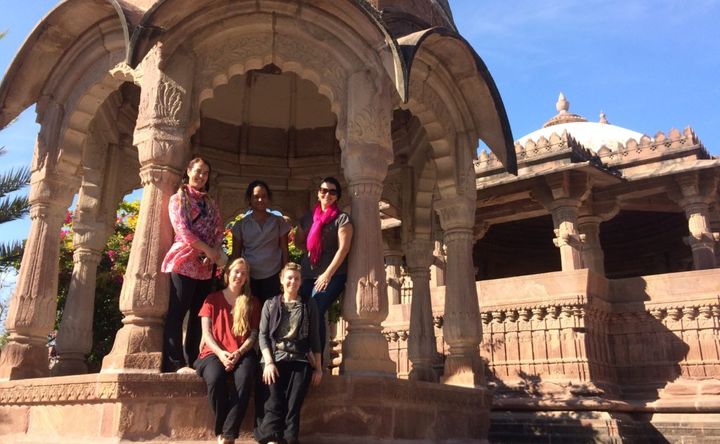 Venue Highlights
Every moment of our lives is a beautifully precious gift. It is an opportunity to grow, expand, increase awareness, and transform ourselves into alignment with our highest potential. Each minute offers a chance to go beyond the barriers of our mind, take a jump into uncertainty, and trust that wherever life catches us will continue to be better than we have ever imagined. It is an opportunity to offer all that no longer serves us to the fires of transformation and arise as the phoenix…completely anew, alive, radiant, and empowered.
Every Flowing Spirit Journey is a unique culmination of magnificent experiences to be savored, enjoyed, and lived with complete totality. The style of our trips creates a chance to remember the moment and transform all that does not hold true to our highest purpose. Every journey with us is unique and offers its own magic… but each one will have the common focus on what we feel are the most important aspects of travel: Consciousness, Connection, Nature, and Culture.
We run retreats in Spain, India, Thailand, Peru & China.
Reviews
Write a review - tell others about your experience.
Teachers
We've been sleeping for a long time in the garbage mountain of our habitual patterns. Khenpo Tsewang Dongyal Rinpoche