About This Center
Beachfront at Playa Maderas, San Juan del Sur, in southern Nicaragua. Playa Maderas is a famous surf beach. We are beachfront in the jungle - and the resort has yoga decks of different sizes – so suitable for small and big yoga retreats as well. Or 2 at the same time. We host retreats around 50 % of the time – including fx. yoga teacher training and fx. a combined surf and yoga retreat. Also an outdoor fitness area here in the jungle as well as trails for hiking. Accommodation is villas and rooms. Pools and amazing views. We can take of everything – starting from the arrival in the airport (same distance whether you fly to Managua or Liberia in Costa Rica - 2 hours driving). We also arrange surf lessons, massages and complementary day tours.
The views will blow your mind away. And you will feel harmony with all elements of nature, and maybe also the spirit by which we run our place. We arrange a yoga package in a customized way which means to design together with you, starting from a list of wishes you send us.
We are a resort for the active and healthy body - where you can unfold and organize activities as you wish - and be enriched being with all elements of nature.
Venue Highlights
A very private, harmonic natural place with amazing views just 10 km north of the famous San Juan del Sur - with 2 private accesses to the beach. White sandy beaches - with local surf restaurants. Situated 30 m above sea level in the jungle which goes to the beach - with monkeys and birds - in a protected resort. One big pool and plunge pools - and a common dining area. The chef cooks according to the menu you wish, In an approved kitchen. We support yoga activities according to the time schedule, which means services like meals and others are coordinated according to this.
Almost any special extra activity can be arranged,like day tours, cultural events: Normal things a retreat does is taking a sailing boat for a day - and for a variation (like 3 hours) they are going to the restaurants at our beach and in the maderas area or to the street with beachfront restaurants in the famous historical San Juan del Sur. There is a lot to do in the area. But staying inside this beachfront resort is the best experience. We also provide yoga equipment - when planned in advance. Surfboards can be rented at the beach.
Accommodations
We have individual beds for 30 people - or more - if 2 share a room in our own typical nicaraguan villas - with terraces around the house - living rooms - kitchen - private bathrooms with hot water and good toilets - towels etc - daily cleaning - everything compared to a hotel room standard. Very effective WIFI inside and outside the villas. We can arrange with other close villas we also rent - or with other hotels/hostels nearby. Using the villas is good for a retreat - because people socialize in a private way all the time, exchange and create new relations all the time here.
Amenities
A/C in Rooms
Free Wifi
Pool
Towels
Free Parking
Kitchen
Tour Assistance
Hot Tub
Coffee/Tea
Cafe
Restaurant
Fitness Center
Yoga Studio
House Keeping
Ceremony Space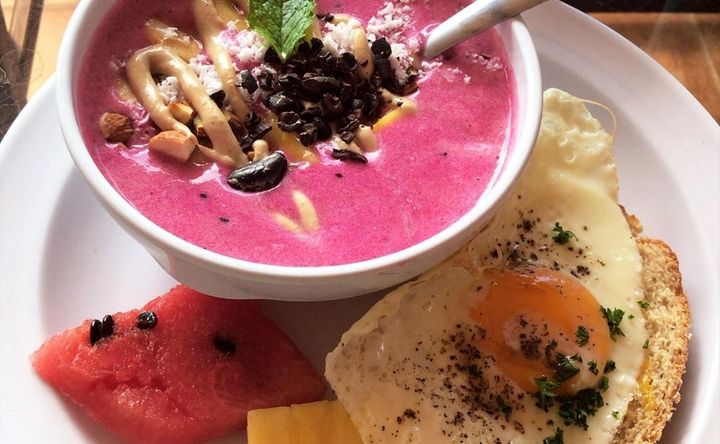 Menu Types
Vegan
Vegetarian
Pescetarian
Meat
Organic
Gluten Free
Dairy Free
Nut Free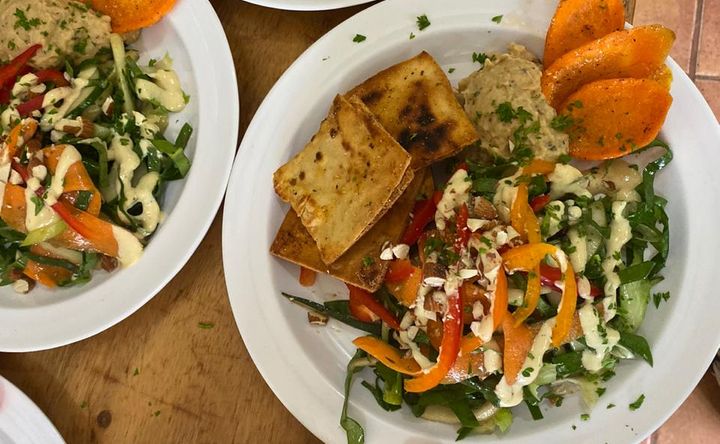 Menu/Cuisine
We hire a chef well known in our network who cooks according to a menu you approve or send. Typically a balanced primarily vegetarian food (could be vegan etc. as well). So the chef cooks for a specific retreat - and adjust to the specific retreat wishes – and also adjusts to individual needs, and are used to work with yoga and also surf retreats.
Directions
We can pick you up directly from the airport - either from the capital Managua or Liberia in Costa Rica. You might be able to fly directly from the airport in your own country to Liberia. So compare routes and prices.
Reviews
Write a review - tell others about your experience.