About This Center
"YOU DON'T CHOOSE THE HAMEAU BY SIMPLE COINCIDENCE... "
IT'S THE IDEAL CHOICE ...
for its 20 years of experience welcoming groups,for the authenticity, beauty, peace and quiet of the site,for its proximity to Montpellier ( - 30 min drive north - ) and its easy access,for its infrastructure and its capacity to host 180 people,for its fresh cuisine which is well-known in the area,for its warm and friendly atmosphere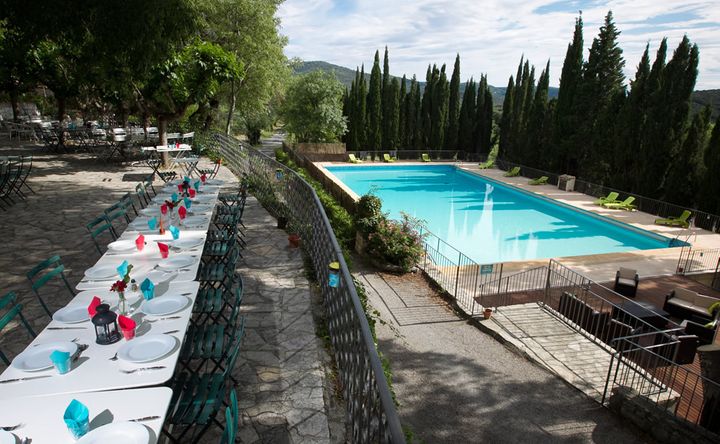 Venue Highlights
We have a huuuuuge pool and a wonderful view. To relax here has become very easy, since you have nothing else to do then focus on your retreat.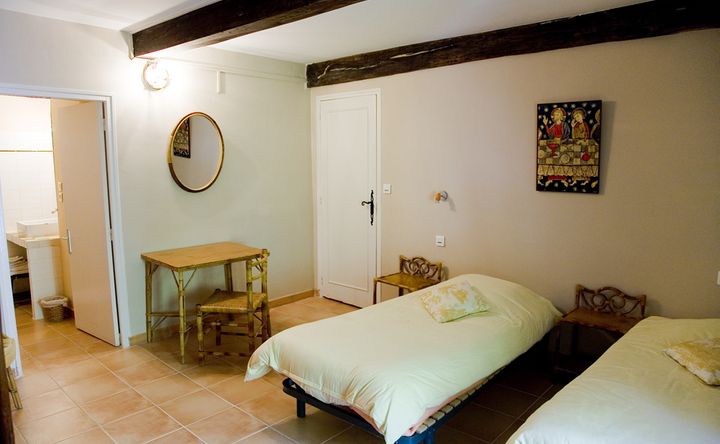 Accommodations
We have enough space for all of you... In winter the Hameau can reach 120 persons while it grows to 200+ in summer adding the "Cabanons", the tents, the cassines... From individual to collective room, everything is possible. Tell us what you prefer, we'll find the right bed for you.
Amenities
Free Wifi
Pool
Free Parking
Coffee/Tea
Cafe
Restaurant
Yoga Studio
Menu Types
Vegan
Vegetarian
Pescetarian
Meat
Gluten Free
Dairy Free
Nut Free
Directions
BY TRAIN
Stop at Montpelier's station, then take the BLUE tramway (located at the lower level of the station) until "Occitanie" stop, (frequency: every 5 minutes). At Occitanie, take the bus (line 108) to Ganges until St-Martin de Londres and get out at the stop Mairie. Call bernard the taxi for picking you at the bus stop : 06 81 16 93 75 if you call from France (+33 6 81 16 93 75 if you are abroad) - Booking at least 2 days before requested. 15 € the course.
BY PLANE
From the airport, you can either take a taxi (phone numbers hereafter) or take a bus to Montpellier, then take the BLUE Tramway 1 to the stop "Occitanie", then take another bus (line 108) to Ganges.
BY BUS from MONTPELLIER-Occitanie (tram's station) >> ST MARTIN DE LONDRES
Timetable : (contact info blocked)
Call the taxi Florent 06 69 34 03 03 when you are arrived in St Martin de Londres - 15 € the course. reservation is recommanded.
Reviews
Write a review - tell others about your experience.