About This Center
Sravasti Abbey is among the first of its kind—an American Buddhist monastic community where nuns and monks and lay students learn, practice, and live the Buddha's teachings.
While monastic training is the focus, lay guests are also welcome to experience community life, offer service, and experience the kindness of others.
The Abbey's network is much wider than our 300-acre property in rural Washington State. Through the web, we are interconnected with friends around the world.
When you plant seeds in the garden, you don't dig them up every day to see if they have sprouted yet. You simply water them and clear away the weeds; you know that the seeds will grow in time. Similarly, just do your daily practice and cultivate a kind heart. Abandon impatience and instead be content creating the causes for goodness; the results will come when they're ready. ~ Venerable Thubten Chodron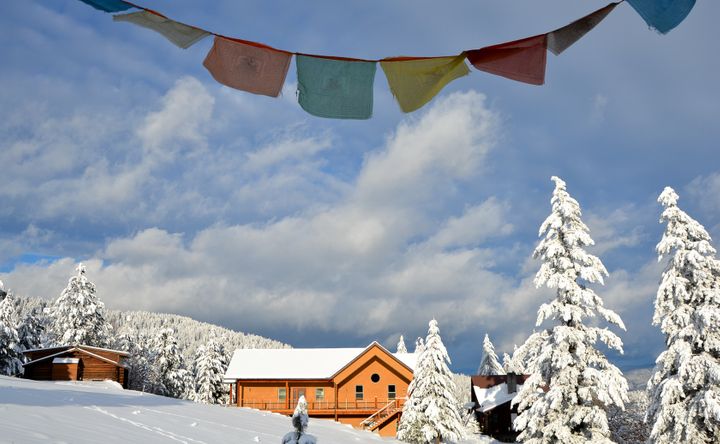 Accommodations
Accommodations are simple but comfortable. Men and women are housed separately.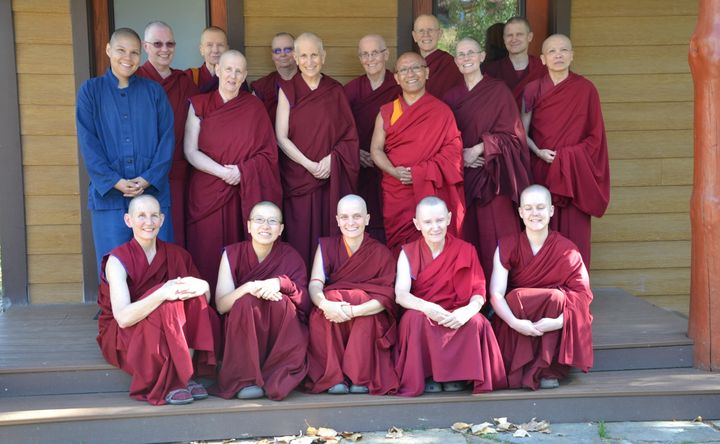 Amenities
Menu Types
Vegetarian
Gluten Free
Dairy Free
Menu/Cuisine
We are vegetarian, but do serve dairy and bake with eggs. We do not eat fertilized eggs, radishes, onions, garlic, or leeks.
We serve three meals daily, except on new and full moon days when we take the eight Mahayana Precepts together. Residents take turns preparing simple meals. Lunch is the main meal of the day.
Snacks, fruit, and tea are available at all times.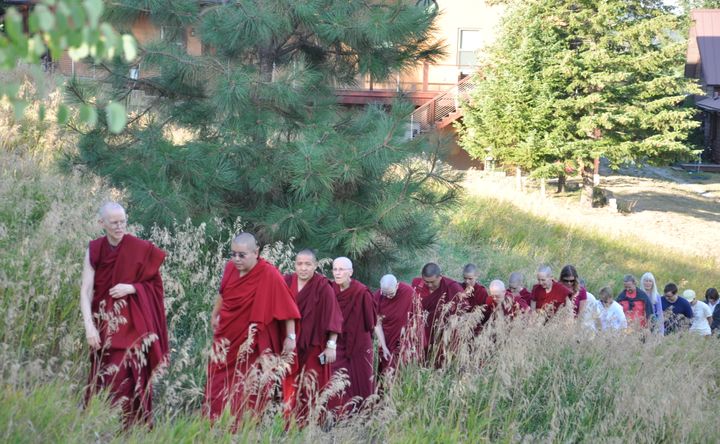 Directions
We're an hour's drive north of Spokane, Washington and Coeur D'Alene, Idaho. It's 6 hours from Seattle, Washington and about 7 hours from Portland, Oregon.
Spokane International (GEG) is our nearest airport. Spokane also has Amtrak and transcontinental bus service. Options for ground transportation from Spokane to the Abbey are described below. Guests are responsible for their own travel arrangements.
Please plan to arrive at the Abbey before 3:00 pm.
Before you arrive, please arrange transport from the Abbey to your next destination.
Reviews
Write a review - tell others about your experience.