About This Center
We think what makes us special is the way we approach life. At our center we always aim to live in balance and harmony with the nature around us, for she is our host while we host others. We get our energy from her, our water from her, the food we grow on her..... so we honor, recycle, use only what we need and convey this message very strongly to our guests. We treat our animals as royalty and of course our guests as well.
Next to this nobody here get a big salary and everyone put their love into this project witrh minimum pay or no pay at all as volunteers. All this to keep the profit left to pay forward to humanitarian projects both locally as around the globe. We support with our project, the Ocean Clean-up project, we partly finance the fight against oil and gas exploration in Portugal, we help getting Monsanto behind bars and next to that so many other smaller donations for people movements around the globe ((contact info blocked), story of stuff, sumofus, and plenty of other animal protection groups). Also we're involved in the local school with the set-up and help on a biologic veggie garden so the kids get more connected to nature and what it means to grow your own food. Karate lessons are available for the youth of the area every Saturday for FREE.
Our salary is the lifestyle at this astonishing place and the gratitude we get from people.
The place in itself is energetically powerful and a feast for the eye, plus we're just 6,5 from the Atlantic with the 1st prize winning beach with great waves for surfing.
It's our last day at this beautiful paradise near to some of the most amazing beaches. We loved it here and I enjoyed to have the time to join the yoga classes every morning, after watching the sunrise from our terrace. If you are looking for a place to relax and enjoy the beauty of the nature that's the place to go! We will definitely coming back !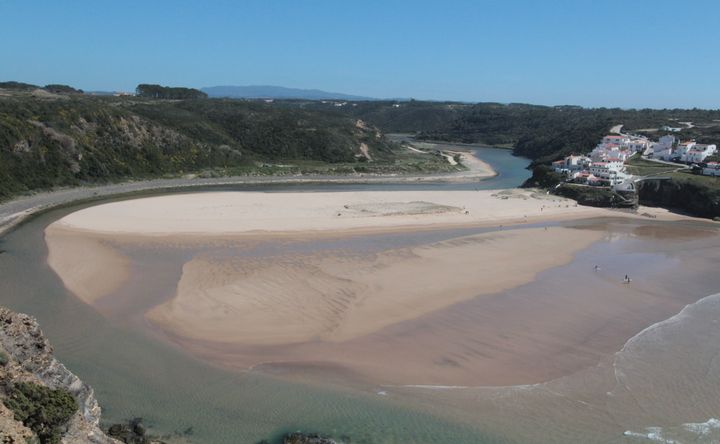 Venue Highlights
Self-sustainable, ecological, humanitarian, close to the beach, close to a town.
We have our own water, generate our own energy from wind and sun, grow our own bio-dynamic organic food, we recycle everything up to the used toilet paper. We stimulate our local community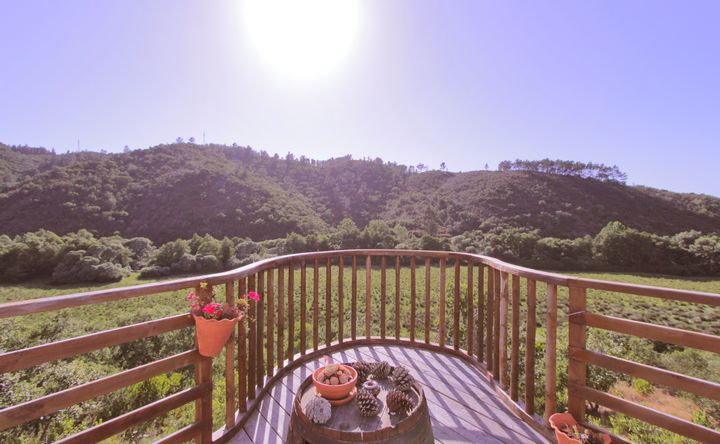 Accommodations
We have 3 one bedroom apartments for 2 or 3 max 3 persons.
We have 2 rooms with 2 single beds sharing a bathroom in our guesthouse
We have 1 room with 2 or 3 single beds with private bathroom in our guesthouse
We have 3 tipis for either 1 or 2 persons with shared bathroom facilities
Max 18 persons.
Amenities
Free Wifi
Pool
Towels
Free Parking
Kitchen
Tour Assistance
Coffee/Tea
Yoga Studio
House Keeping
Bicycles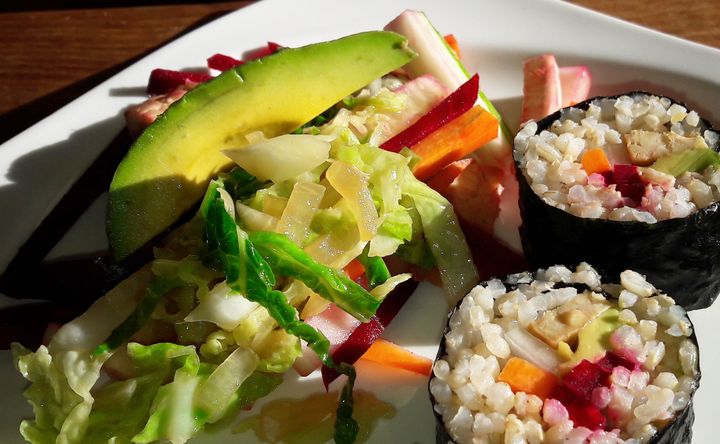 Menu Types
Vegan
Vegetarian
Organic
Gluten Free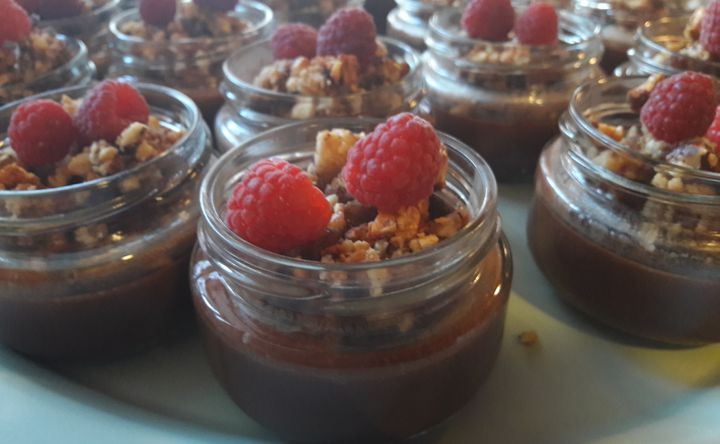 Menu/Cuisine
We love healthy food, we grow healthy food, we prepare it mindfully.
We offer a vegetarian menu based on macro-biotic principles. We aim for a 100% organic diet
which is difficult but we come very close. A part of the veggies and fruits come from our own
bio-dynamic garden, depending on the season.
Macro-biotics is all about creating a balance of Yin and Yang foods on your plate as part of a
greater attempt of finding balance between body, mind and soul. In eastern cultures referred
to as the balance of Yin and Yang. The diet helps finding this balance by eating the right
combinations of regionally and seasonally available fruit, grains, beans and veggies.
We can deal partly with some dietary restrictions but not all and we need to know well in advance.
Healthy Yogi Breakfast 15 euros
Before Yoga: fruit, tea and lemon water. After Yoga healthy breakfast
Lunch 12 euros
Vegetarian meal, based on macro-biotics principles. An almost 100% organic
hand-made lunch of high quality ingredients and made by high quality hands.
Dinner 12 euros
Vegetarian meal, based on macro-biotics principles. An almost 100% organic
hand-made lunch of high quality ingredients and made by high quality hands.
Total : Full board 39 euros per person per day.
Directions
Renting a car is highly advisable, because that will allow you to reach us
easier, explore the unique and amazing region we're in, doing groceries,
going out for dinner, etc...
Faro airport is a 1h30 drive and Lisbon is a 3h30 away.
It's also possible to come by public transport.
Coming from Lisbon by bus, you have 3 bus services per day, one at 7h30,
one at 16h00 and another one at 17h30, arriving 3h30 hours later. Please
check Rede Expressos.
Coming from Faro, you have to make you way to Lagos by train from Faro or
by bus (Eva bus) 1h45m, and then from Lagos to Odeceixe by Eva bus.
On weekends there is less buses running. If you choose to come by public
transports, let us know your arrival time at the airport and we can help
you with connections timetable.
Pick up and drop off from Odeceixe bus stop is included and we will take
you to the mini market for some groceries before coming to Vida Pura.
Bike rental is also available for 10 euros per day. But you have to book a
few days before arrival.
Transfers to town and to the beach are also available, in case you dont
want to walk or bike.
Taxi service from Faro Airport to Vida Pura is 125 euros one way or
through a personal contact of ours 95 euros.
Coming from Faro we have a preferred supplier where you get to enjoy a 10%
off rate on your booking, please check Luz Car and when you fill in
the calculation form please mention in the comments that you are a guest
from Vida Pura and they will give you a 10% discount.
You can also check Rental cars website for Lisbon and Faro Airport.
The property is:
Vida Pura Portugal
Moinho das Canas
Odeceixe
!!! DON'T USE YOU GPS TO NAVIGATE TO US, IT WILL SEND YOU INTO THE
MOUNTAINS, WE STRONGLY ADVICE YOU TO STICK TO OUR DESCRIPTIONS
AT LEAST FOR THE LAST 10-15 KILOMETERS !!!
Make your way down from Lisbon and take the Grandola turn off
from there head for Sines, than direction Vila Nova de Milfontes,
than direction Odemira but take the turn off Zambujeira do Mar
and than before arriving there follow the signs to Sao Teotonio
than follow direction Lagos. Just after you pass through a tiny
place called Baiona you will cross the bridge of Odeceixe.
Directly after the bridge follow the track into the valley by
turning left at the end of the bridge and drive around 3,5 km´s
until you see the sign Vida Pura on your left hand side.
Coming from Faro/South make your way over the A22 to Portimao-
Lagos and after Lagos at the end of the high way take the N120
direction Sines till you pass Aljezur and 15 km later stop before
the bridge of Odeceixe that's the track into the valley directly
on your right before the bridge and drive around 3,5 km´s till you
see the sign Vida Pura- Moinho das Canas
Do you need to arrange a car, we have contacts where our guests
can enjoy a discount when arranging a car. Go to (contact info blocked)
and mention in the comment box you're a client from Vida Pura Portugal
and they will offer you a 10% discount on your total rental fee.
Reviews
Write a review - tell others about your experience.
Teacher