About This Center
Many years ago, I (Stephan) visited the island Amantani and fell in love with the high energy of the place which was perfect for meditation. At an altitude of 4000m, the silence is very tangible.
After organizing a small meditation retreat for my teacher Sahajananda, I continue to organize a silent meditation retreat every month around full moon that was taught by myself and other teachers. I feel deep gratitude for this place that hold such an impecable space for spiritual practices.
Besides running our silent meditation retreats every full moon, we are also hosting other groups and individual throughout the month. Reach out if you are looking for a magical place to stay.
The island Amantani is one of the most beautiful and magical places I have ever been. The energy is so high yet calm at the same time and the place itself has a transformational power. So grateful for the experience! Thank you!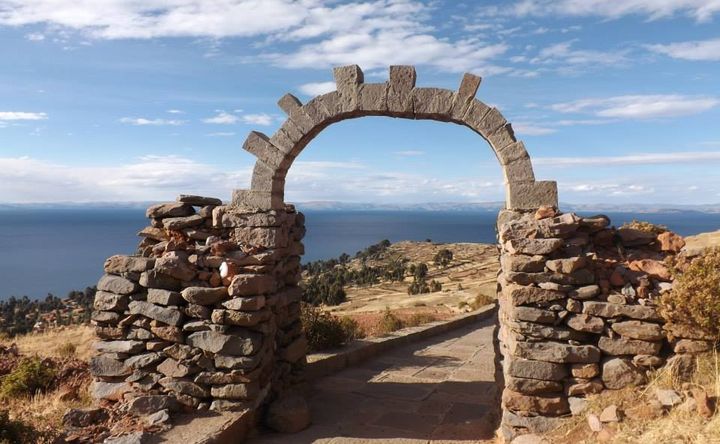 Venue Highlights
The island Amantani is an incredibly magical place which is on the center of the global energy field of lake titicaca.
Our center is located in a great location, close to the 2 ancient temples of the island which are dedicated to Pachamama, the feminine principle and Pachatata, the masculine principle. It is run by a very sweet indigenous family who will lovingly welcome you.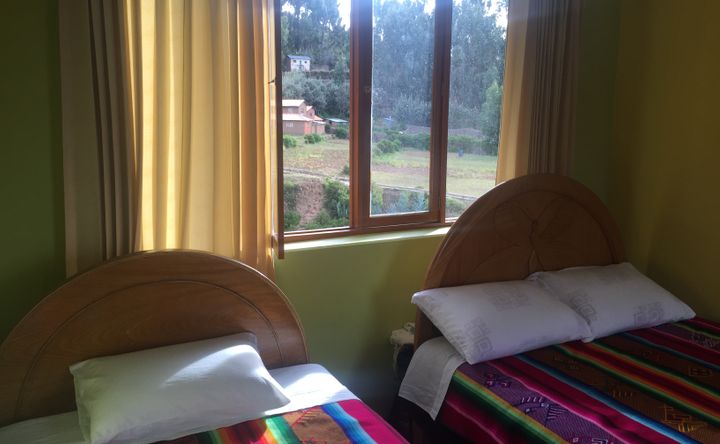 Accommodations
Our retreats center is run by a very kind indigenous families. There are individual and shared rooms available, with private or shared bathroom according to your choice.
Amenities
Towels
Tour Assistance
Coffee/Tea
House Keeping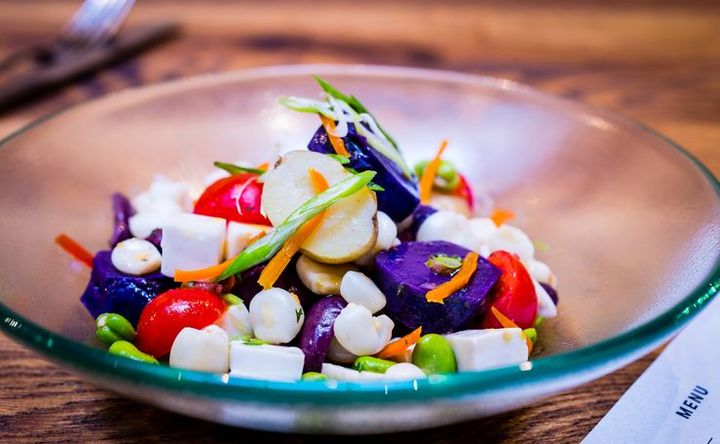 Menu Types
Vegan
Vegetarian
Gluten Free
Menu/Cuisine
We provide 3 delicious vegetarian or vegan meals per day according to your choice.
Directions
Fly into Juliaca or take a bus to Cuzco to Juliaca. From there you can find transportation to the lake and to the island. Please contact us for detailed information.
Reviews
Write a review - tell others about your experience.
Teresa Humphrey October 21, 2019

Excellent retreat!

The retreat was a perfect combination of meditation, movement, yoga, and nature. The hikes and mediation to Pachatata and Pachamama were incredible. Julia is an excellent facilitator and very tuned in to the needs of individuals and the group. All of the arrangements and transportation were handled very well. The home we stayed in was comfortable, meals were tasty, the family was very kind and helpful. Thank you so much for a great experience!

For three days on Amantani, time had slowed down for me - by Nick Werber (yogi times)

The Hridaya teaching focuses on breathing into the spiritual heart, which is where our true self resides, beyond names and conditions. I found that connecting to that place allowed me to feel a sense of wellbeing and joy, which released my creativity. My heart was like a clenched hand that had begun to loosen. ... The last night we sat our last meditation and then shared our experiences. The change in each of us from that first day was noticeable. Everyone was more relaxed, open, and happy. It seemed the retreat was a great chance for us all to stop and examine what is important to us. Most of us planned on making some changes in our lives.