About This Center
We are a new Tantra Healing Center in the volcanic capital of Peru. We are born out of the U.S., Ireland and England. Our vision was to open 2 centers in Peru, one in Cusco and one in Arequipa, but when we first arrived in Lima we were robbed of over 7,000 Euro we brought to start the business.
We had to ditch the idea of Cusco, and after getting enough funds through Crowdsurfing and lots of support through family and friends, we still went for the center in Arequipa. It has been a big challenge starting up this business, with such a rough start, especially not speaking the language! However, we've had a strong team that is making it happen and we're starting to see the fruits of our labor.
We're on the leading edge with bringing Tantra to this part of the world and have a strong determination to share this love, connection and healing here!
Our offerings include, but are not limited to:
Tantra Massage, Prostate Massage, Sex & Relationship Coaching, workshops, vegan cooking, plant medicine, Kambo Ceremony, accommodations, yoga, private events, retreats and more!
The greatest healing therapy is friendship and love. - Hubert H. Humphrey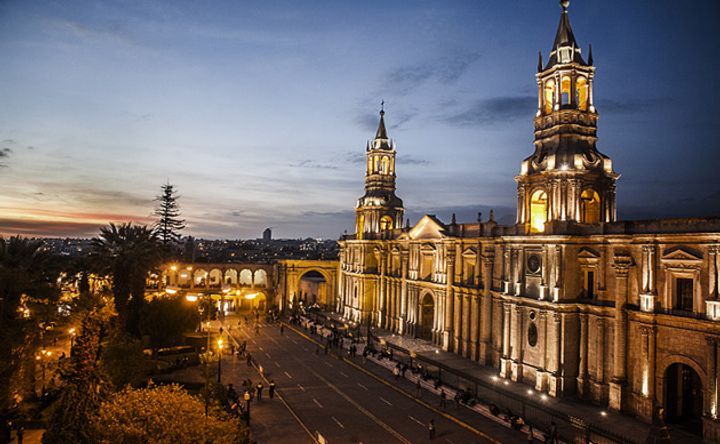 Venue Highlights
We are ideally located in the center of Arequipa, right off the main promenade. Only 4 blocks to the main Plaza de Armas, we are within walking distance to all the sites. Framed by 3 volcanoes and the Andes Mountains, Arequipa is filled with baroque buildings constructed from sillar, a white volcanic stone. Treks to hike one of the magnificent snow-tipped volcanoes is easily accessible.
Peru is known as one of the best culinary locations in the world and the town is marked with gastronomy schools. Arequipa is known for it's cuisine, museum, churches, cathedrals, art and music. Due to its regional cultural features more clearly defined than in the rest of Peru, Arequipa is described as a cultural and natural oasis.
As it is high-altitude at 2,335 m, the climate is mild year-round, with an average of 300 days of sunshine a year! Throughout the year, temperatures do not exceed 25 °C (77 °F) and rarely drop below 5 °C (41 °F).
For an evening out, we're a block from a Latin dance studio, 20 minute walk from a spa and plenty of nearby discotheques.
We can arrange trips to Colca Canyon and white water rafting in the Chili River.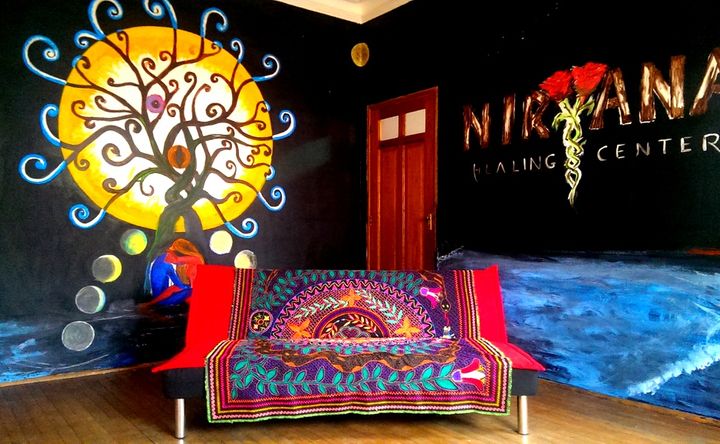 Accommodations
We have 3 private rooms and 1 mixed dormitory room. All rooms share a bathroom with a hot shower and include toilet paper and towels, as well as free continental breakfast.
Our deluxe double room with a balcony and volcano view is very large with an entry way, a closet, as well as another walk-in closet area. There is room to add an extra bed in the room for more than 2 people or families. It also has a full-length mirror.
We have 2 rooms with an outside entrance from the veranda. These are both double beds with plenty of storage for belongings. They are also attached, for groups or families.
Our 6-bed dormitory has newly built wood beds with hangers and drawers. It is a bright room and comfortable with a group.
We also offer space for luggage storage.
Our artistic workshop space also serves as a large communal living room and can also transform into a sleeping area for large groups up to 25 people.
We offer a free HEALTHY continental breakfast with soy milk, quinoa oats, hard-boiled eggs, exotic local fruits and tea/ coffee. With a full communal kitchen, you're welcome to cook your own meals at the center. Yes, we do have a blender and tea kettle!
From our rooftop veranda, we have a view of the spectacular volcanoes and mountains. It's a great way to start your day with in the sun with some yoga and tea! Our 2 kittens will also charm you!
There is a spa 20 minute walk away with a steam room and dry sauna for just a few Euro!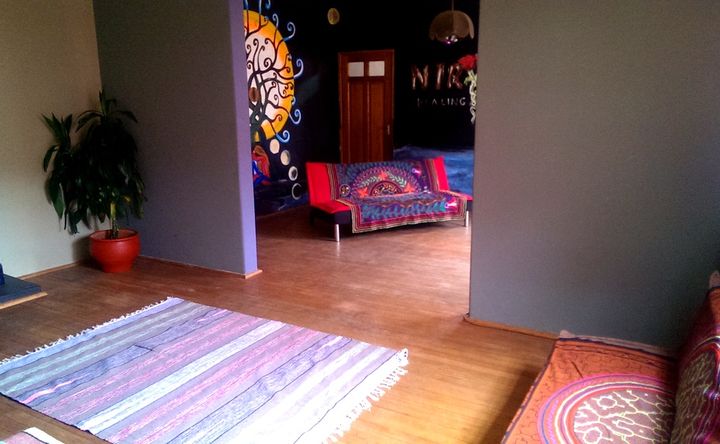 Amenities
Free Wifi
Towels
Kitchen
Coffee/Tea
Yoga Studio
Menu Types
Vegan
Vegetarian
Pescetarian
Gluten Free
Dairy Free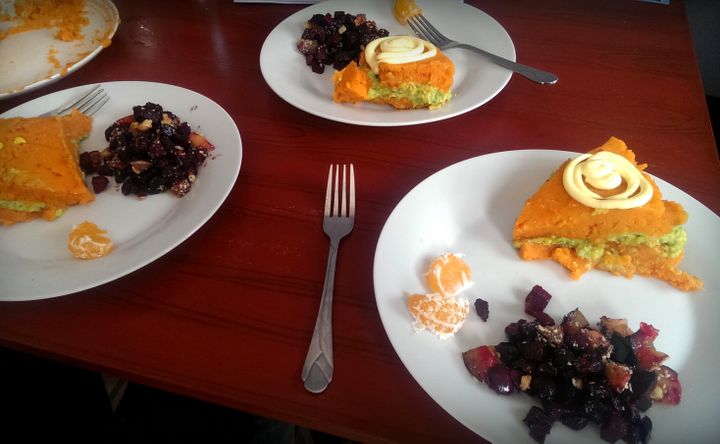 Menu/Cuisine
We are a mostly vegan and gluten-free center, but do provide eggs for those who want them. We are close to a large produce market, so we're stocked with all the fresh fruits and veggies you could want! We like to cook with quinoa, lentils, rice, beans, soups, salads and lots of green smoothies!
Directions
You have to first fly in to Lima, then get a connecting flight to Arequipa, unless you arrive by land. The airport is about 30 minutes away and should cost no more than 30 Soles. Since we are central, it is easy for the drivers to locate us.
Reviews
Write a review - tell others about your experience.
Teacher
If you want to be miserable, think about yourself.
If you want to be happy, think of others. Sakyong Mipham Rinpoche