About This Center
Practice yoga in a place where you can enjoy the beauty of natural greenery and the sounds of nature and the river. Here at Elephant Pass Ayurveda & Yoga Retreat, you can experience the traditions and feelings of Ayurveda, also known as the science of life, and yoga, the science of body, on the banks of river Periyar facing the forest. This place provides the perfect ambiance for your mind and body to breathe in the natural fresh air that Kerala has to offer
This retreat will be held in Elephant Pass Resort, Kerala, India. The magical call of the wild and the river is answered at Elephant Pass Resort, a luxurious riverside resort with a jungle atmosphere and is adjoined by the famous Elephant Kraal, Kodanad, Ernakulam district.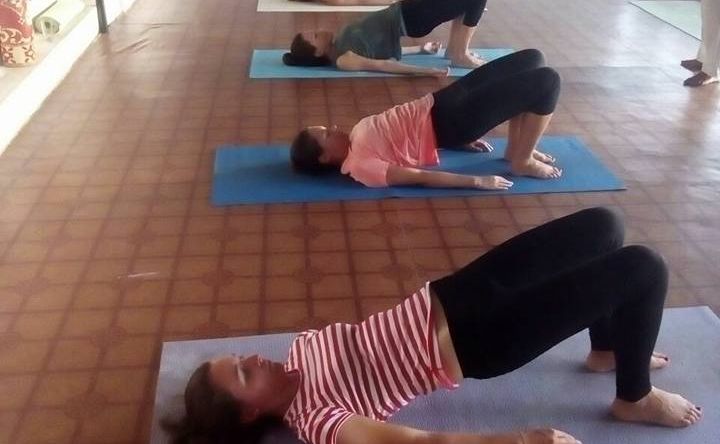 Venue Highlights
Elephant Pass Ayurveda & Yoga Retreat welcomes you to the world of authentic Ayurveda. A serene Ayurvedic resort located by the riverside, the resort combines the pleasure of a forest atmosphere with authentic Ayurveda treatment and wellness therapies. The resort has all the facilities to make your stay relaxed, comfortable, and rejuvenating. Accommodations in Elephant Pass are praised by a lot of visitors in and around the world.
Accommodations
Overlooking the shimmering waters of Periyar River and nestled among lush green Mahagony forests, Elephant Pass offers you a chance to unwind and have a holiday of a life time, while simultaneously rejuvenating your body and mind through effective and efficient Ayurvedic treatments. Spread out to offer nature's view for your getaway accommodation, Elephant Pass is the ideal place for a relaxing holiday to renew your spirits.
Amenities
A/C in Rooms
Free Wifi
Restaurant
Menu Types
Vegan
Vegetarian
Ayurvedic
Menu/Cuisine
You will be provided with traditional Kerala vegetarian food. The patient's diet is being prescribed by the doctor and is being specially prepared by the expert cooks. Organic and vegetarian food will be served, as prescribed by the physician. Avoid overeating and eating before the previous meal has been digested, as well as avoid eating too quickly and swallowing without chewing.
Directions
Please book your flight to arrive at Cochin International Airport (COK). Transfer from and to the airport is included. Elephant Pass Ayurveda & Yoga Retreat will pick you up from the airport. Please give Elephant Pass Ayurveda & Yoga Retreat your flight details.
Reviews
Write a review - tell others about your experience.
Teacher