Event
About This Center
COSTA RICA FITNESS RETREATS enables you to enjoy the beautiful Pacific Coast of Costa Rica, with our all-inclusive packages and luxurious accommodations!

YOGA
Our yoga retreat has been created for all yoga, beach and nature lovers. Offering different practices like vinyasa, hatha and restorative yoga. The retreat is for all yoga levels.
FITNESS
Smart and complete body workouts with optimized routines. Our trainers are highly certified to teach TRX, Functional Training, TACFIT, along with personalizing training sessions to meet our clients fitness level. All of the water sports included our retreat are with reputable and highly professional instructors.
SURF
Our Surf package is available for all levels. From beginners looking to come to Costa Rica and learn to surf in one of the best surf countries in the world, to experienced surfers that want to discover all the exclusive beach breaks and point breaks of the north coast in Costa Rica. We will be searching for the best waves during your stay, exploring the perfect wave based on the surf conditions.
ADDITIONAL ACTIVITES
COSTA RICAN TOURS & ADVENTURES
We complement our packages with the option to add on a custom tour around Costa Rica. We have extensive knowledge of the country and connections to the most incredible sweet spots! We can put together a package for you based on your preferences, or allow us to guide you on an adventure package of a lifetime! Whether the tour is surfing the best breaks, going on an eco-adventure or a romantic getaway, we are available to make your trip stress free and ensuring you have the best time on your trip!
JUICE CLEANSE
Adding raw, organic, cold pressed juice to your diet is the quickest way get nutrients into your body and help you live a healthier lifestyle. Doing a juice cleanse is a great way to give your digestive system a break, remove toxic environmental and dietary substances, cut unhealthy food habits and rejuvenate your body.
MOUNTAIN BIKE
You can add a Mountain Bike Tour to your stay with us. Costa Rica has great mountain bike trails where you can enjoy the views, nature, wildlife and get an amazing workout.
EXTRA MASSAGE
All of our packages include massage, though we can custom your package to include more treatments and spa services!
COMBO ECO TOUR
We offer the best and most complete mega combo tour of Costa Rica, which includes CANOPY or HANGING BRIDGES, NATURAL AND CRISTALINE HOT SPRINGS of Rincon de la Vieja, which can be visited by horseback or tractor, the SALITRAL WATERFALL, the WATERSLIDE IN THE MOUNTAIN, the biggest in Costa Rica, in the mountain of the Costa Rican tropical forest. With the passing of the years, it is the waterslide of the jungle, as it has been called by our visitors; a delicious buffet with the best of the Costa Rican gastronomy, prepared with local and organic products under the essential principles of sustainability; and THE FONDA, a typical ranch with its own clay oven, which is original of the Guanacaste heritage, where you can learn and taste the best recipes of our people.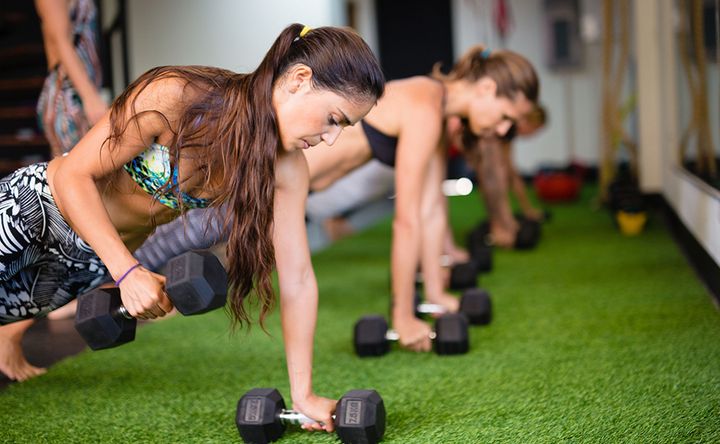 Venue Highlights
SURFING ADVENTURES FOR ALL LEVELS
VINYASA, POWER, HATHA & RESTORATIVE YOGA
YOGA WORKSHOPS
STAND UP PADDLE BOAT TOURS
HEALTHY FOOD / JUICING AND RAW FOOD OPTIONS
CERTIFIED INSTRUCTORS
TACFIT, TRX, FUNCTIONAL & PERSONAL TRAINING
TAMARINDO LABYRINTH WALKS
COMBO TOURS – ZIPLINING AND MORE
MOUNTAIN BIKING / HIKING
BEACH HOPPING / SPA TREATMENTS
EXPERIENCED INSTRUCTORS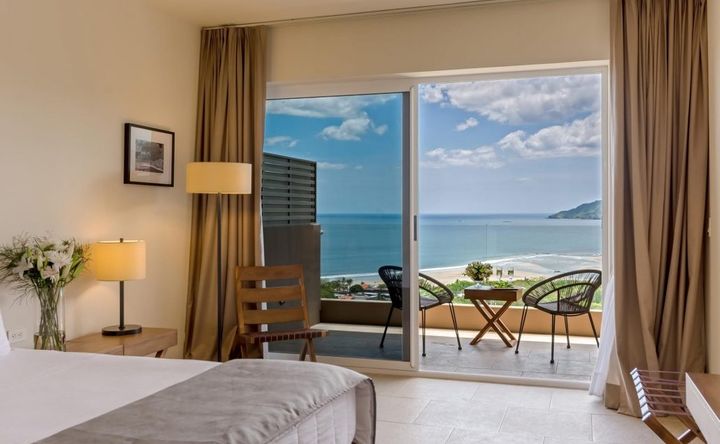 Accommodations
We offer elegant accommodations with world class service at Esplendor hotel. Esplendor is a boutique hotel with infinity pool, spa and restaurant. Offering the most spectacular direct ocean view and sunsets, easy access and convenient location to charming town of Tamarindo and most pristine beaches.
The rooms at Esplendor offer luminous and spacious ocean view rooms with private balcony and endless sight to the Pacific Ocean.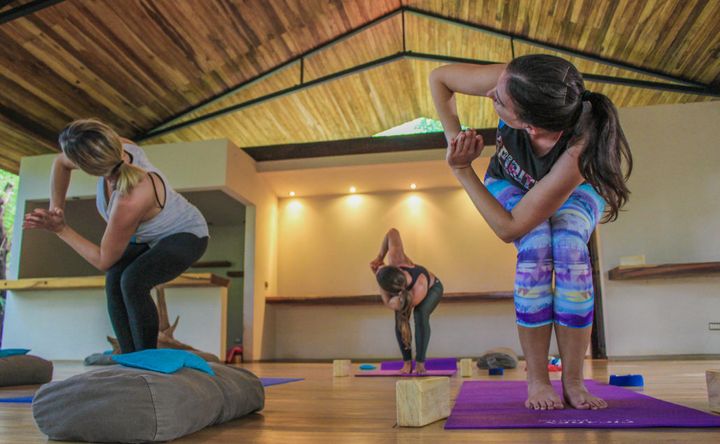 Amenities
A/C in Rooms
Free Wifi
Spa
Pool
Towels
Tour Assistance
Restaurant
Fitness Center
House Keeping
Menu Types
Vegetarian
Pescetarian
Meat
Gluten Free
Dairy Free
Nut Free
Reviews
Write a review - tell others about your experience.