About This Center
Ayurveda is the traditional medicine of India, which originated over 5,000 years ago. The word "Ayurveda" is from the ancient Indian language, Sanskrit, and literally means "Knowledge of Life." Ayurveda, is a holistic medical health system successful for thousands of years, focusing on removing symptoms and eradicating the underlying causes of disease while providing tools and guidance to maintain a well balanced healthy life. Ayurvedic treatments may include internal and external medicinal herbal remedies, incorporate diet, exercise, daily lifestyle programs, external body therapies, yoga, meditation and practices of detoxification and rejuvenation.
Ayurveda is multi-faceted, and practitioners often undergo years of training. It is an incredibly sophisticated system of observation, and categorizes its clients by distinctive anatomic and metabolic "types." According to Ayurvedic beliefs, each person has a distinct pattern of a specific combination of physical, mental, and emotional characteristics of the body. The course of illness and remedies are determined in part by each client's constitution. Many factors can disturb the balance of the body such as stress, unhealthy diet, toxins, weather, work, strained relationship and lifestyle choices. Such disturbances are expressed in the body as disease.
Inherent in Ayurvedic principles is the concept that you are capable of taking charge of your own life and healing. When a person becomes ill, the illness is not likely to completely cure unless you change behaviors that caused it. Understanding genetic makeup and getting to the bottom of these factors is an essential process of the Ayurveda medical science. An Ayurvedic practitioner creates specific medical health programs according to each's patterns, addressing each person illness differently from the next. Thus, Ayurveda provides a complete system of healing and long-term solutions.
Tailored to my personal needs, my experience with Purusha offered techniques and formulations for complete rejuvenation and health. I was surrounded by a deep sense of care and left with a profound awareness of Ayurveda. ~Jamie Rawlston
Venue Highlights
Our center is nestled in the beautiful hills of Malinalco, Mexico. As soon as you get to this magical town, you will be captivated by its diversity of plants, cobbled streets, neighborhood chapels, rocky mountains, ancient pyramid and colorful markets. You will see white zapotes, guava and plum trees growing next to ferns, jacarandas, and nopales. And in more than one yard or garden hanging orchids. Malinalco is vibrant and full of pre-Hispanic and colonial past, in its architecture, art, and charming culture. Our quaint property is surrounded by towering rocks and lush gardens with four privately located suites, each with beautiful views, allowing the desired peace and relaxation. The lush grounds provide a small cafe, pool, Ayurvedic day spa and clinic, meditation gardens, library, and mountaintop organic veggie garden.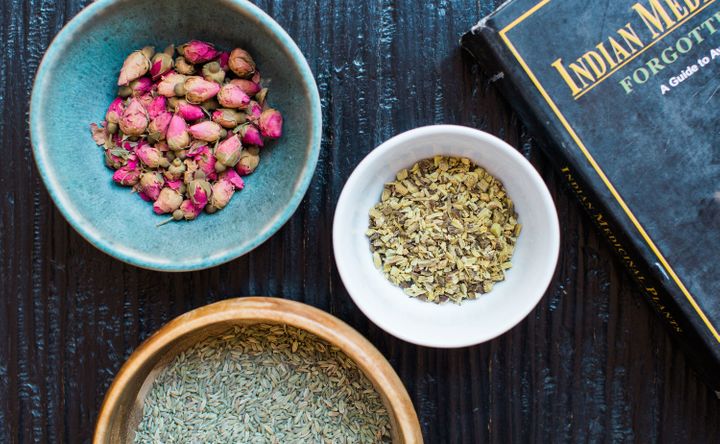 Menu Types
Vegetarian
Ayurvedic
Gluten Free
Dairy Free
Nut Free
Reviews
Write a review - tell others about your experience.