Events
About This Center
Ojo de Luna welcomes people from all over the world who want to live the transformative process of healing and open themselves to spiritual experiences with the support of medicinal plants of the jungle. This is performed under the care and guidance of a dedicated, experienced and responsible team who are trained in this therapy, set in a location where the Amazonian tradition of plant medicine is genuinely exercised. Our purpose is to provide the optimal conditions of isolation, concentration, guidance and protection to live the process and open to its full healing potential in contact with majestic nature. Our patients are received and taken care of in the family environment of the therapist who is native to the traditions of Amazonian plant medicines and comes from a lineage of healers. We are inspired to make this powerful medicine of the Amazon available to everyone, since on a global scale we are suffering physically, mentally, emotionally and spiritually from an intoxicating industrial culture. It is for this reason that purging and purifying the body become so important as we reconnect with ourselves, nature and the divine spirit that moves through us all. In this way we can enjoy a healthy, full life and feel motivated to contribute our unique gift in building a sustainable society for the future.
"I have had the opportunity to travel a lot, but that place is unique. I was able to connect with nature. I solved issues in which I had years of formal psychotherapy working, changed my way of dealing with work and relationships". Francisca Vargas
Venue Highlights
On the banks of a beautiful Amazon lagoon
Comfortable huts with capacity for 13 patients
Intimate, quiet, safe environment surrounded by jungle
Comfortable lounge to rest, read, write, meditate or practice yoga
Maloka especially intended for more delicate ceremonies and purges
Affectionate care in a family environment, with active female presence, which provides containment during the healing process
Healer with more than 20 years of experience, generous and willing to teach medicine
Walks through the forest to know the medicines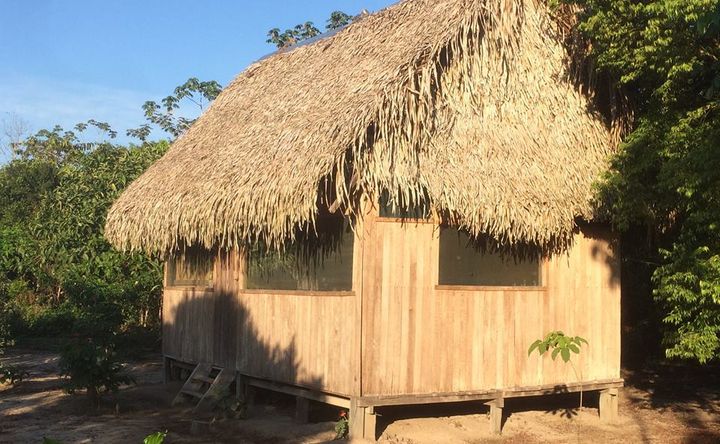 Accommodations
All of our facilities are made with traditional wooden architecture, palm roofs and are protected with anti mosquito mesh. For dieters in contact with people, we have 4 cabins with two single rooms each. Each room is 3 x 4 meters, and is equipped with a bed and spring mattress, linen, mosquito net, desk and bench. We also have 5 individual tambos for dieters in isolation. The tambos are 2.5 x 3.5 meters and are equipped with a straw mattress bed, linen, mosquito net, shelf, desk, bench and outdoor shower.
We have five organic baths that measure 1 x 1 meter, and a common bathtub of 2 x 2 meters.
We also have a patient lounge which is 6 x 15 meters, with a kitchen, dining room, hammock area and an area for meditation and yoga. Our ceremonial maloka, is a circular construction of 10 x 10 meters, equipped with mats, pillows, blankets and bowls for purges during the ceremony.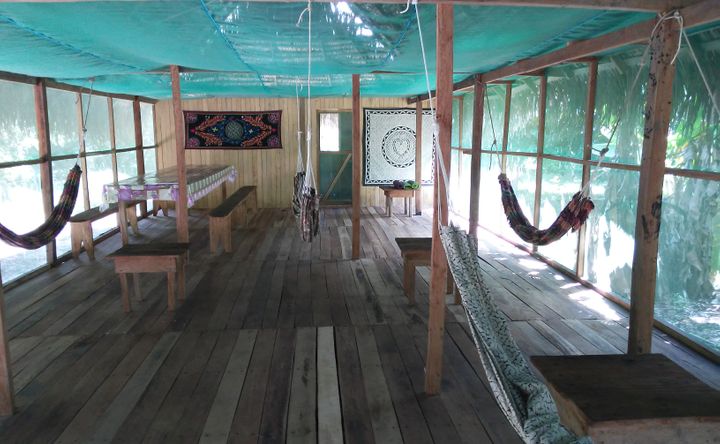 Amenities
Kitchen
Tour Assistance
Yoga Studio
Ceremony Space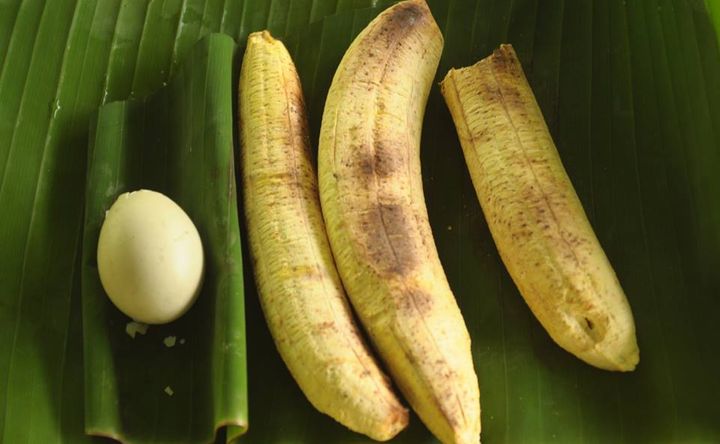 Menu Types
Vegan
Vegetarian
Pescetarian
Dairy Free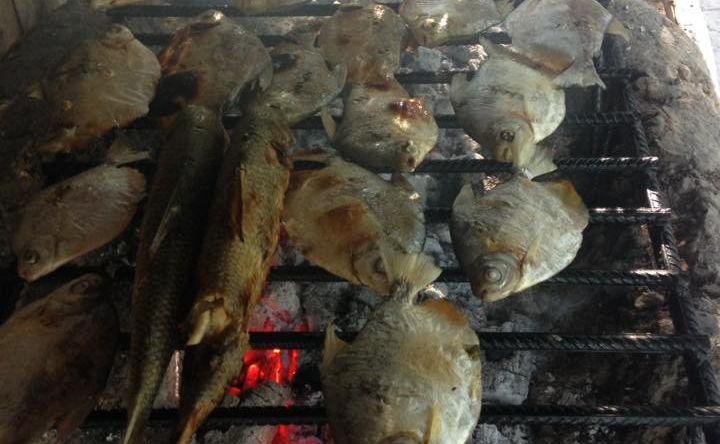 Menu/Cuisine
Our treatment consists of two stages that have variations in dietary intake.
In Stage 1 - Salt-Free Diet - rice, quinoa, green banana, potatoes, natural eggs and lean fish are the only foods permitted.
In Stage 2 - Soft Diet - all kinds of fruits, vegetables (except irritants like onion, garlic and chilli), cereals and grains are permitted.
Oils, legumes, pork and beef are restricted throughout the diet treatment.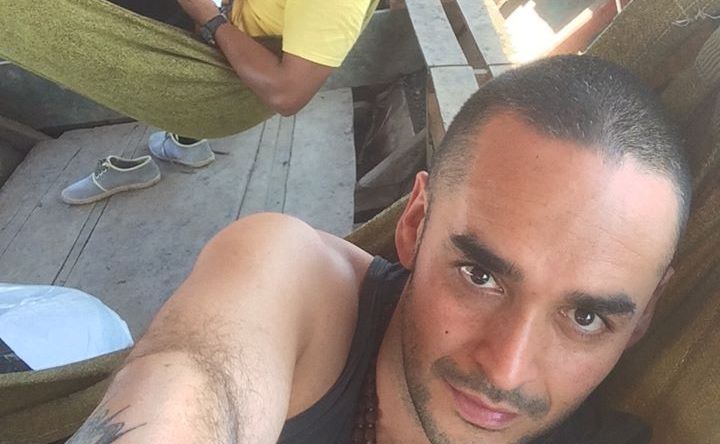 Directions
To get to the Ojo de Luna Center, it is necessary to reach the city of Pucallpa. Pucallpa, the largest city in the Peruvian Amazon, has a land and air connection with the capital of Peru (Lima), where there are connecting flights with all over the world.
When booking, we will contact you and coordinate your pick-up in the city of Pucallpa, at the airport or at your hotel, and then go by boat to the Ojo de Luna Center. The cost of the pick up service in Pucallpa is 200 soles.
Reviews
Write a review - tell others about your experience.
Teacher