About This Center
Yoga is one of the oldest spiritual traditions which are still ruling the minds of several people. It is known as one of the dynamic systems which are taken seriously by many individuals to overcome human spirituality, human health, welfare and general well-being. The rising popularity of Yoga had provoked its enthusiasts to either join it as a practice or learn it deeply to become a yoga teacher. We had chosen Thailand for their Yoga teacher training course just to let you dive into this spiritual practice in the midst of such an admirable embrace. People from all over the world come to Thailand to become a certified yoga teacher while taking the teacher course in their favorite location. Though, several locations are there where we conduct the yoga TTC like; Phuket, Koh Phangan, Koh Samui, and Chiang Mai but, Phuket is one of the most favorite locations among the yoga enthusiasts.
To become a proficient yogic teacher, you have to follow a dedicated approach to your learning. Before that, it's highly important to choose the Accredited Yoga teacher training course in Thailand.
Amenities
A/C in Rooms
Free Wifi
Free Parking
Kitchen
Coffee/Tea
Yoga Studio
House Keeping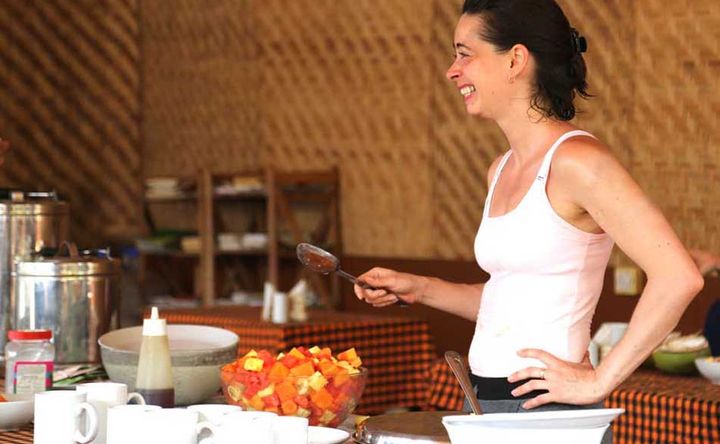 Menu Types
Reviews
Write a review - tell others about your experience.
Marta giagheddu May 24, 2018

Best Place for 200 hour yoga teacher training course in Thailand

I finished the 200 hour yoga teacher training course at Yoga Nisarga in April and am SO glad I did. Yoga Nisarga has a normally honest to goodness, individuals engaged and inviting yoga group for people to develop in their own particular manner in such a lovely space. Radiant has an exceptional present for sharing her enthusiasm and gigantic learning of yoga with such realness, lowliness, tolerance and diversion that rouses and effectively underpins you to be a superior adaptation of yourself. The course completely acquaints you with different measurements of yoga and the yogi way of life through numerous teachers. Getting the opportunity to interface with and take in the all encompassing nature of yoga from an assortment of people with such rich identity, energy and huge information and knowledge was really rousing and massively advancing. I exceedingly suggest Yoga Nisarga for anything they offer-whether that be a teacher training, a yoga class or breathing workshop. Awesome individuals with inviting vitality and gigantic information and enthusiasm in a wonderful space-what's not to love?!
Let go or be dragged. Zen proverb