About This Center
Blue Indigo is dedicated to holistic health. We are a Yoga Alliance International school which ensures the best possible teaching and guidance is provided. Our goal is to provide you with a thoughtfully designed, friendly and peaceful environment during your holiday retreat with us, allowing you to learn and deepen your practice of meditation and yoga. Such spiritual, physical and culinary experience combined will provide you with the inner tools you need in order to mentally and physically let go. To compliment your stay we organize a day long excursion each week to practise yoga and give back in our own small way to a local sacred temple in the area.
Meditation is the discovery that the point of life is always arrived at in the immediate moment. - Alan Watts.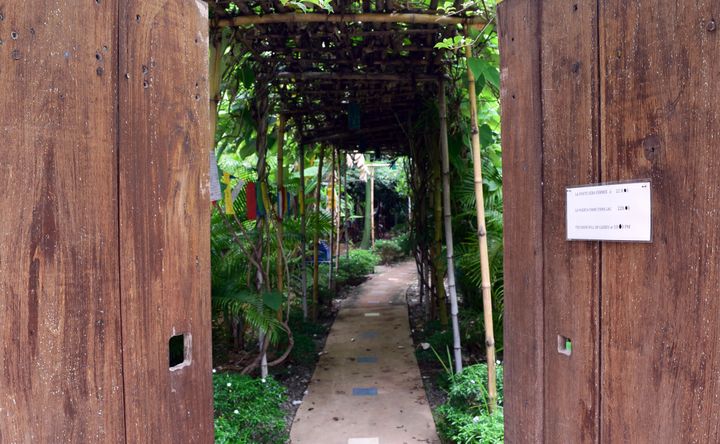 Venue Highlights
Known for the magnificent temples of Angkor Wat, the largest archeological religious monuments known to man, Siem Reap has a lot more to offer. Jungle, lakes, villages, rice fields, pagodas, palm trees,…. And most importantly a genuine kindness and friendliness of the Khmer people. There is an incredible choice of tasty restaurants of all cuisines in Siem Reap, from Indian to Italian, Chinese to French, and of course traditional Khmer cuisine.
Blue Indigo Yoga Cottage, an intimate yoga cottage downtown Siem Reap, only minutes away from the city centre, but tucked in lush natural gardens. This place was built from the ground up, with the vision to be a place to immerse yourself into wellness. With 3 Yoga shalas, a small dining area and beautifully decorated wooden cottages, you will not feel the time pass, in this bubble of peace.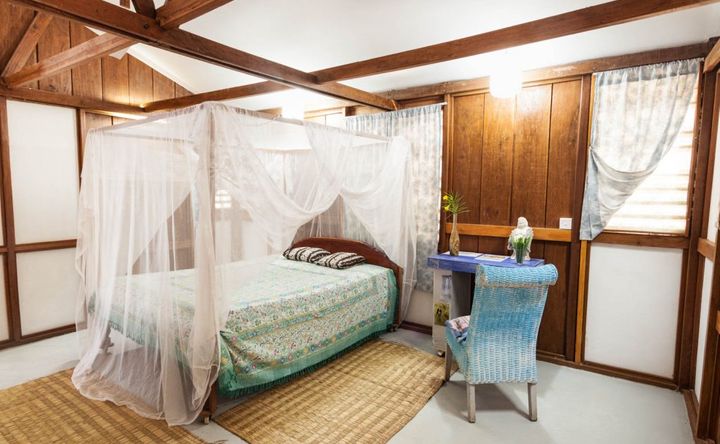 Accommodations
Nestled in a tranquil area surrounded by trees and flowers, Blue Indigo Cottages Retreat Center is a beautiful and lovely retreat in Siem Reap. With seven wooden cottages, each of the 30 square meters room is equipped with a big ceiling fan to keep the atmosphere cool, a lovely bathroom with shower, and a double bed with a tulle mosquito net. The rooms are simples (we are not a 5 stars hotel) yet comfortable and with a warm atmosphere.This place is really comfortable, accentuated with wood furniture to give you that homey, rustic feel.
There is also a shared dormitory for women. Should you be interested in this room accommodation, please contact Blue Indigo Cottage Retreat Center for the package price.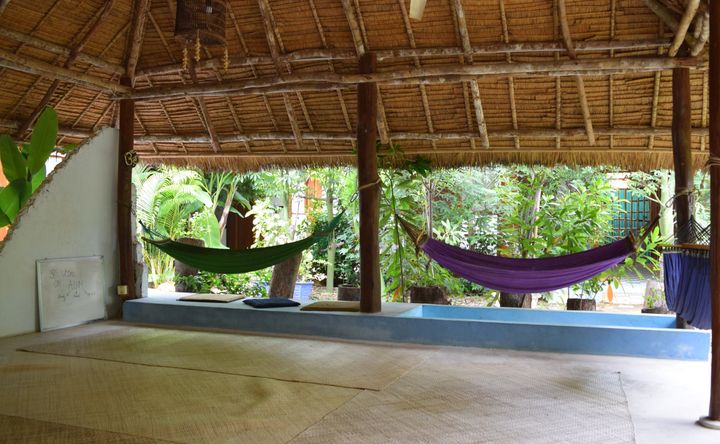 Amenities
Free Wifi
Towels
Free Parking
Kitchen
Coffee/Tea
Yoga Studio
House Keeping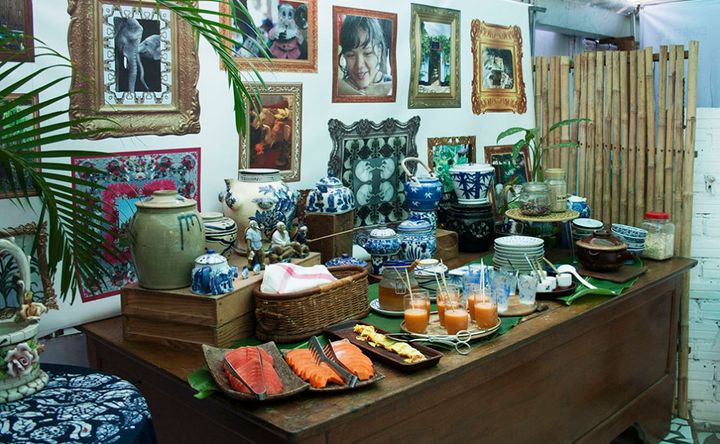 Menu Types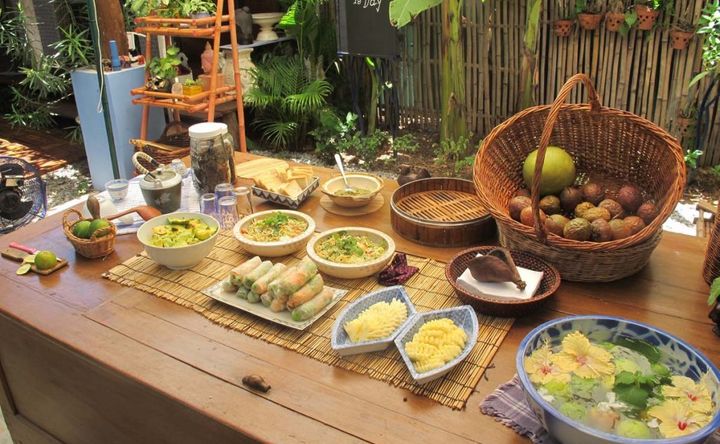 Menu/Cuisine
All meals are shared in the garden and are seen as a social occasion, a chance to bond and share stories with fellow guests and teachers. These are mainly Khmer dishes, vegetarian, with seasonal fruits and vegetables (preferably organic). We offer vegan dishes upon request, do let us know upon arrival. The meals are perfectly balanced. Breakfast is adapted to Westerners, and consists of a buffet, fresh detox and fruit juices, natural yoghurt, Cambodian honey, different savory or sweet dishes.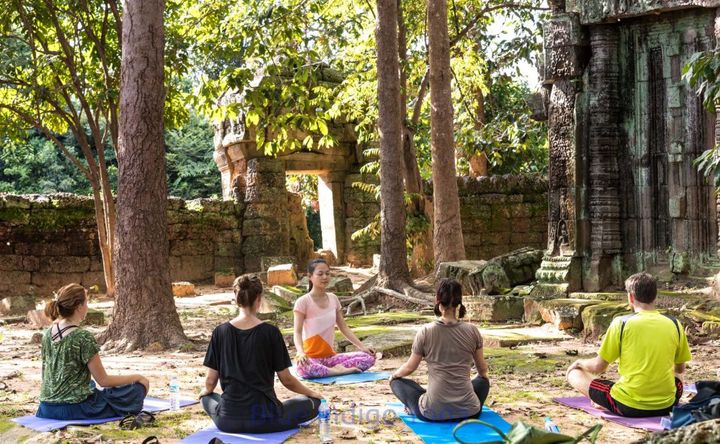 Directions
Our retreat is centrally located in the town of Siem Reap, famous as the perfect accommodation base for anyone visiting Angkor Wat, Cambodia.
Blue Indigo Cottage Retreat Centre is approximately 7 km meter distance from Angkor City, and just 10 minutes away from the Siem Reap riverside.
Reviews
Write a review - tell others about your experience.
Teacher