About This Center
We offer a platform to people, regardless of race, up-bringing or believes, that allows for individuals to grow at a physical, spiritual or emotional level, through the use of traditional medicinal plants. All of our retreats are facilitated by indigenous shamans with many years of experience and english translation is always available.
Our center is located next to the river that runs off of the Ahuashiyacu waterfall close to Tarapoto, Peru. We are in the high jungle and the climate is beautiful and tropical. We are surrounded by wildlife and non-dangerous creatures like monkeys living and playing in the trees. Our jungle is left quite wild to maintain the natural balance in both the energy and beauty.
We have 22 tambos all with their own bathroom and shower. There is no electricity. The construction of the bungalows is simple to maintain the authenticity of how Plant Medicine Diets where conducted in the past. Without distractions we take a moment to look within and connect with Pachamama (Mother Earth in Quechua Language)
Together we are working towards developing a new consciousness and making use of new technologies. As a base or a bridge, we appreciate and apply the traditional instruments indigenous people of the Amazon have acquired and developed over thousands of years. Our cosmovision is tightly connected to our environment in a big circle of life. It is one of our tasks as well to cherish and protect the rain forest and to plant more medicinal plants.
"something has been deblocked, has transformed…" - J. Sanz "harmonised by this magical jungle that received and embraced me lovingly" - R. González "Love. Always love..." - S. Labrador "Katari, You are my home, god bless you are the family" - P. Andreas "I love it, i love it, I love it, I love it, its place I can call my home" - I.Nikitovic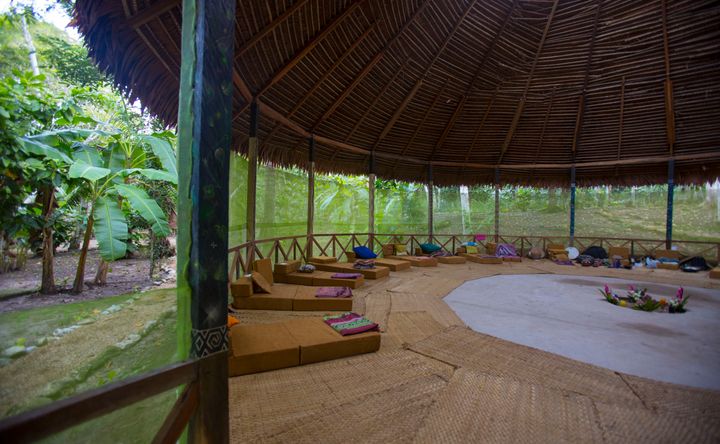 Venue Highlights
Katari is an Indigenous Plant Medicine Center, nested in the middle of the virgin Amazonian jungle, which caters to people in search of deep personal growth at a physical, mental, and spiritual level.
Many of our guests have experienced:
Purification, regeneration and harmonisation on corporal and mental dispositions
Clarity about life path and new perspective on personal issues
Emotional liberation, renovation of vital energies
Healing of sub acute or chronic diseases
Awakening of own spiritual strength
Connection with nature inside and outside
Facing ones fears or other types of blockage
A new sense of peace and happiness to their life.
Since everybody disposes of his or her own nature, there is no general result of the programme – they are as various and colourful as the persons that attend them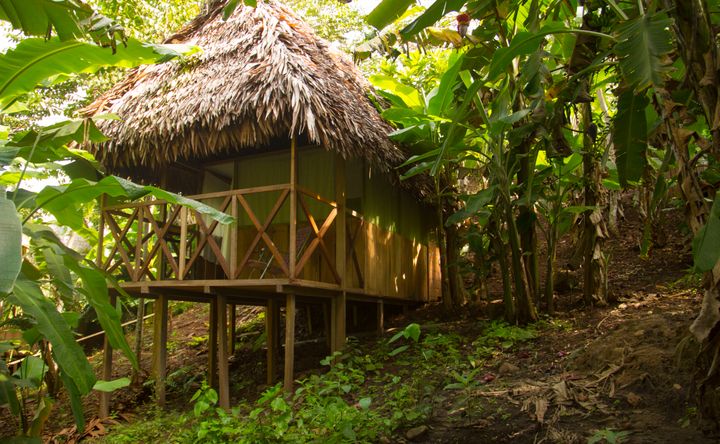 Accommodations
We host 22 people in traditional Tambo (bamboo huts) with inbuilt bathroom and shower. The room can be used for single occupation or doubles, we can also cater to families.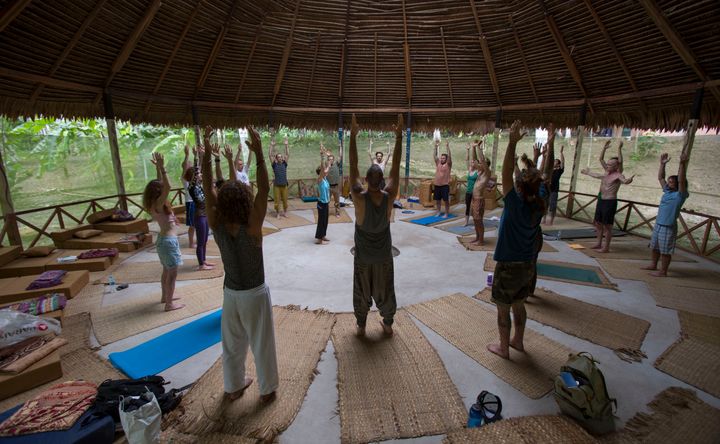 Amenities
Towels
Kitchen
Tour Assistance
House Keeping
Ceremony Space
Menu Types
Vegan
Vegetarian
Pescetarian
Ayurvedic
Meat
Organic
Gluten Free
Dairy Free
Nut Free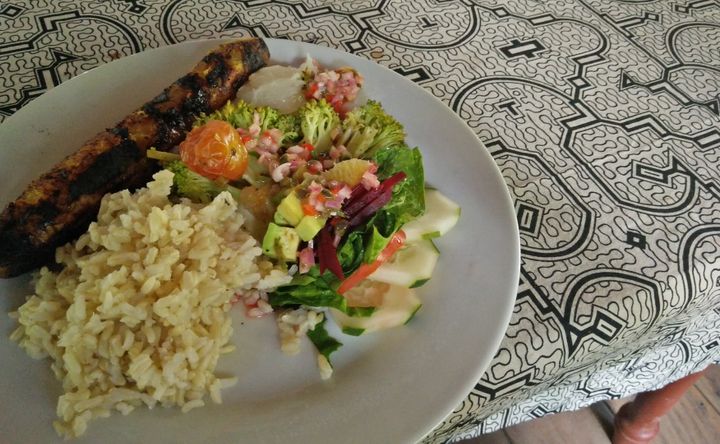 Menu/Cuisine
With tradition of plant medicine diets, we offer an array of dishes through out our retreat depending on the needs of the participants and what is required for the work they are doing with the plants.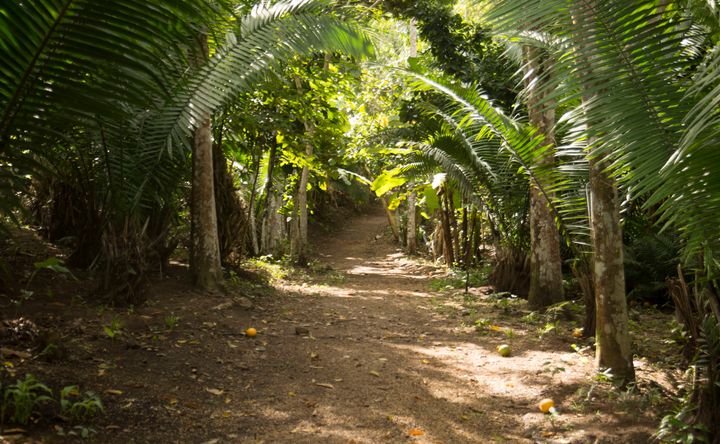 Directions
Katari Center is situated 20 minutes by car from the city of Tarapoto, in the road to Yurimaguas.
Flight from Lima – Peru (1hr 20mins) or a Coach (20hrs)
When you arrive in Tarapoto, we can pick up you directly at the airport and bring you to the center.
Reviews
Write a review - tell others about your experience.
Tida November 03, 2018

Loving, Kindness and Shanti

This is truly a special place on this planet! it was really important for me to find a place where i could have the most authentic healing experience. Choosing to attend Katari Center has been one the greatest gifts I have ever given myself and also has been one of the most incredible experiences of my life. I've spent a month there and every second was a healing, both figuratively and literally. The place is like a little piece of heaven, the staff is friendly, the food is delicious and most importantly healthy and the organisation is impeccable. I felt comfortable and safe; this has become a new home away from home. Maestro Chakaruna is an exceptional soul, an amazing friend & a tremendous healer, he and his team doing such a hard, tremendous and sacred healing work on people every day that you can't help but feel an infinite gratitude and respect for them and for what they accomplish. I would want to share my love and gratitude to each soul I've met on my journey and I hope to return back Katari Center soon. I finally have found peace in my heart and mind thanks to Madra Aya & Katari Center.

Steffi September 11, 2018

Infinite gratitude and love

Infinite gratitude and love for Herbert and his Family for welcoming me to Katari with open arms! This has been the most valuable and sacred experience of my life. Completing my Dieta was not easy, but with the help from the Sacred Plants, the Spirits, PachaMama, the Family and of coarse Herbert, my Master Plant Dieta rewarded me with clarity, peace, love and Healing beyond my years. Herbert is a gifted healer who has the innate ability to speak and connect to the spirits of nature, helping you to feel, see and understand the duality between the physical and spiritual realms and how they co-exist. Shamanism helps to connect you back into your body, into your soul, and most importantly helps you to feel yourself internally and work in your body. Working with the plants and spirits, you can heal and cure the body of dis-ease, trauma, fears, pain and pretty much anything that is not serving your highest good. A plant may not talk, but there is a spirit in it called 'consciousness' that sees everything, which is the soul of the planet, it's essence which makes it alive. Working with the plant medicine allows you to connect to universal intelligence and consciousness present in all beings, including the plant and animal kingdom —in Mother Nature. During one ceremony I was privileged enough to experience DNA Clearing; We are all vibrating with particular frequencies, a particular frequency band, and that frequency band is emitting certain vibrations - It is represented in our auric field. Therefore, we are attracting people, places, ways of life and experiences that align with the frequencies we emit. In order to vibe to higher frequency vibrations we must increase our frequency—protecting our body, mind and spirit and only aligning ourselves with like minded individuals, cities, places and life situations. You can clean your auric field by cleaning your DNA and your Spirit, which in turn heals You and your ancestors; cleaning your lineage from any emotional traumas you may have collected or inherited in this lifetime and in past lives. Similar to hitting the 'reset' button on your present life, cleaning your auric field gives you the opportunity to start your New Life and decide for yourself how you would like to fill your precious bubble in this present moment in time. Thank you Katari for changing my life.

Dejan Tomka June 20, 2018

Transformation and deep tuning

10 amazing days at Katari changed my life forever. I've communicated with my inner being, with the jungle and spirit teachers. Learned how to love my self, what universe is and how to walk through my life with steady step. Learned not to be afraid of the change, to embrace the infinite evolution and expansion of life. Nature surroundings in Katari are beautiful. It's not the deep jungle, although you very much feel the power of floresta - amazing forest with beautiful hills, river, tracking paths. Tambos are simple, but comfortable, and feed is tasty. Except if you are on a planta dieta. Then it is what it has to be. :)
Teacher