About This Center
At Maa Yoga Ashram, Rishikesh we conduct 200 hours personalized, residential, affordable and intensive hatha yoga teacher training course in a period of four weeks of time. This course is designed for beginners and intermediate level yoga practitioners and under the guideline of Yoga Alliance. Upon successful completion of the course, a candidate will be awarded with RYT 200 Yoga Alliance certification.
Our 200 Hr Yoga Teacher Training is a blend of traditional hatha yoga asana, pranayama, kriyas, chanting, mantra, meditation, and other traditional yoga techniques along with yoga philosophy, lifestyle and ethics for yoga teachers, energy anatomy and physiology, as chakras and nadis. Besides, the study of the subject and application of its principles to yoga practice, like benefits, contraindications, and healthy movement patterns. The postures, alignment & adjustment are very important in this program. This section includes the analytical training in how to teach and practice the techniques and the practice of the techniques themselves.
Our teacher-training program is registered with Yoga Alliance certification, designed for beginners and intermediate level yoga practitioners and upon successful completion of the course, students are awarded with the certificate of 200 hour TTC certificate RYT200 Hour.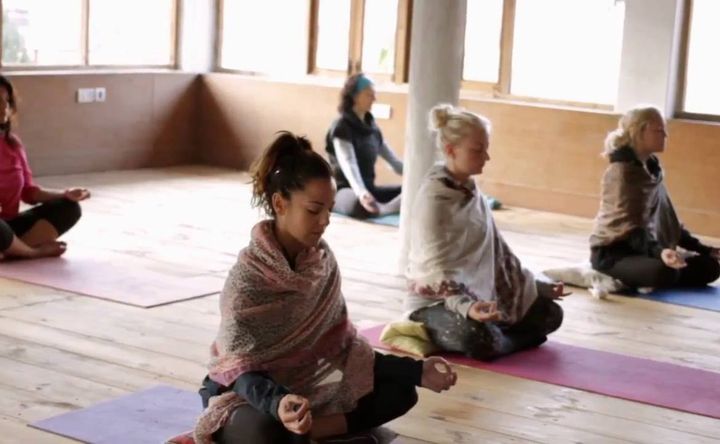 Venue Highlights
We offer affordable Ayurveda retreats at our ashram which covers Ayurveda lifestyle consultation, Ayurveda detoxification therapies like panchakarma, Shirodhara, one on one yoga, meditation and chakra balancing sessions for treatments of various ailments and diseases. Ayurveda, the ancient Indian Holistic Medicine, is prevention-oriented, free from harmful side-effects and capable of treating disease at its source. It can legitimately claim to be both scientific and truly holistic. It employs 20 systematic approaches to health from the perspective of mind, body, behavior and environment.
Amenities
Free Wifi
Coffee/Tea
Cafe
Restaurant
Fitness Center
Yoga Studio
House Keeping
Reviews
Write a review - tell others about your experience.
Teacher
Out beyond ideas wrongdoing and rightdoing, there is a field.
I will meet you there. Rumi