About This Center
Hawaiian Sanctuary is a 44-acre eco-rejuvenation center on The Big Island, Hawaii.
We are dedicated to providing experiential education in the areas of health & wellness, social permaculture, leadership, sustainability and personal & collective growth.
Hayley Clark Kitchen Ninja Intern The time I spent at the Hawaiian Sanctuary had more of a positive impact on my life than any other experience I've ever had. I transformed spiritually, intellectually, and physically during my five month stay. It's almost as if I went in as a caterpillar, and I left a butterfly. In that sense, the Hawaiian Sanctuary served as a cocoon for me. The program and the beautiful people in the community fostered every aspect of my personal and educational growth. My internship experience brought me color and light and with that, I learned to fly. The personal relationships I created during my stay were what truly gave me wings. Going into my internship, I was unaware of the bonds I was about to form with the other interns. Though not all of them were present at the same time, I got to meet 15 other interns from all over the world over my five month internship stay. The sanctuary seemed to attract some truly incredible people, and all at once, we had become a beautiful family. The unconditional love and support from my Hawaiian Sanctuary "sisters" will stay with me for a very long time. I am eternally grateful that Hawaiian Sanctuary community was able to bring us together to work on something so beautiful together.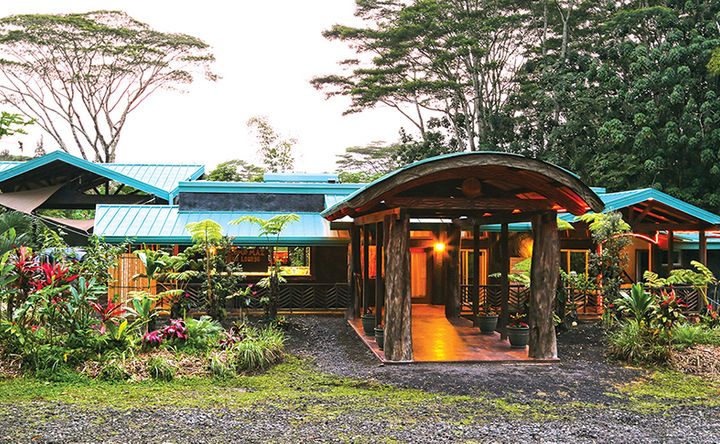 Venue Highlights
Offering free WiFi, Hawaiian Sanctuary Retreat Center offers Spa Room with a Jaquzy, Sauna, Jungle Gym, Large Yoga Room, Indoor and outdoor showers and a shared kitchen. Pahoa, 0.8 miles from Lava Tree State Park and 2.6 miles from Lava Tree State Monument. 8 miles from Wai 'Opae Tidepools Marine Life Conservation District, the farm stay provides a fitness center and a garden. The farm stay has a hot tub and a shared kitchen.
Accommodations
Participants will be staying 2 different types of Accommodations, we have 4 hotel style Suites in our main lodge area.
Also, we have 6 Cabins available in our jungle area. Each cabin can fit 4 people max.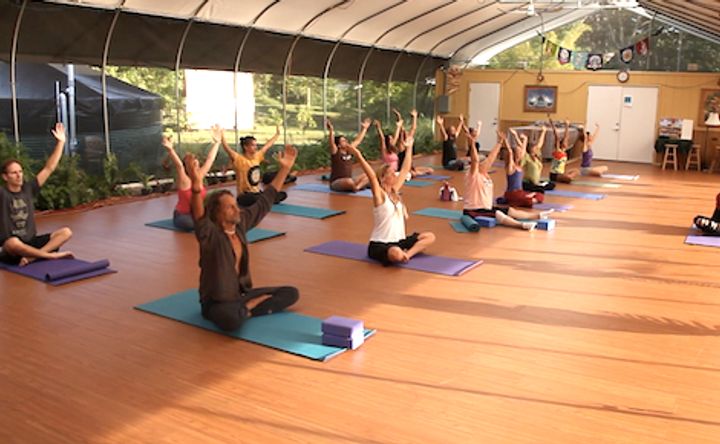 Amenities
Free Wifi
Towels
Free Parking
Kitchen
Tour Assistance
Hot Tub
Cafe
Fitness Center
Yoga Studio
House Keeping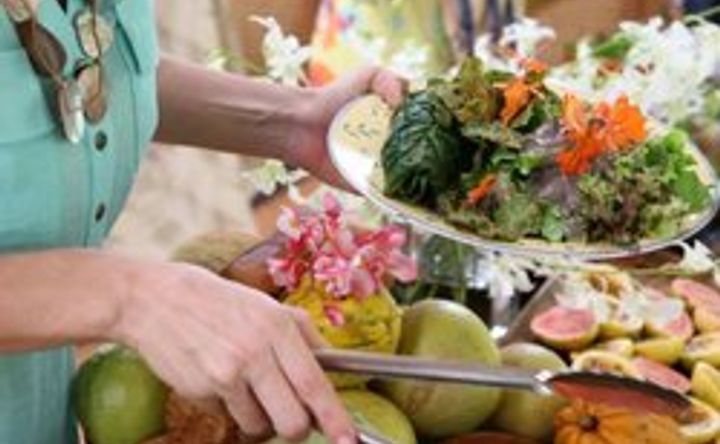 Menu Types
Vegan
Vegetarian
Organic
Gluten Free
Menu/Cuisine
Vegan Menu for breakfast lunch and dinner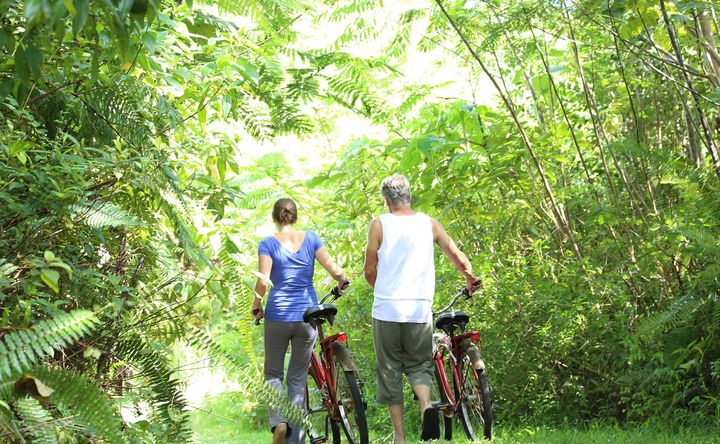 Directions
Hilo International Airport
2450 Kekuanaoa St, Hilo, HI 96720
1. Head northwest on Airport Rd/Kekuanaoa St toward Ailolo St
2. Turn left onto HI-11/Hawaii Belt Rd/Kanoelehua Ave
Continue to follow HI-11/Hawaii Belt Rd
3. Use the left 2 lanes to turn left onto HI-130/Keaau Pahoa Bypass Rd
Continue to follow HI-130
4. At the trac circle, continue straight onto Pahoa Bypass Rd
5. Continue onto HI-130/Pahoa Kalapana Rd
Parts of this road may be closed at certain times or days
6. Turn right onto Oi Rd
Hawaiian Sanctuary Retreat
13-3194 Pahoa Kalapana Rd, Pāhoa, HI 96778
Reviews
Write a review - tell others about your experience.