About This Center
If you are looking for a place to have an energy reading, spiritual guidance, de-stress time, daily guided meditation and yoga, home grown and cooked food, peace, nature, animals and love, then our home is open for you to re-energise, re-connect and dive deeper into the life your soul came here to live!
"My beautiful friend and her family have opened up their home in Italy for those wanting a relaxing, rejuvenating break.
Catherine also offers one-on-one healings and meditations. Her partner, Nathan, cooks up some very wholesome home grown food too. All in the beautiful surrounds of Torano."
Nicola Poole, Australia
'Superb experience! Fantastic hospitality with two charming and compassionate people like Cathrine and Nathan who go above and beyond to make you feel comfortable.' Nadia Muscella, Italy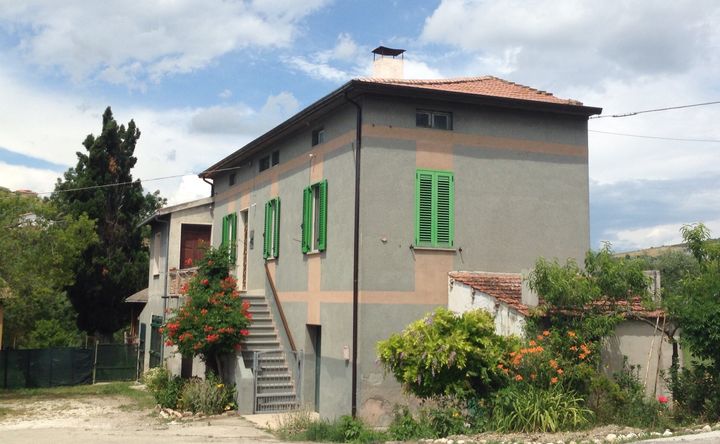 Venue Highlights
It's our home, where our love together brings forth the healing, the peace and the light that we aim to bring to you. We live on a small farm within a small Abruzzo town, surrounded by fields of grapes and olives. Breakfast is provided. Catherine will be there for Energy Readings, Spiritual Guidance, Guided Meditation and Healings. Nathan is there to gently connect you with the garden and it's produce and if desired, can walk you through his cooking skills in the kitchen. Our beautiful Duck Jeremy is always there to help you re-connect and you have the surrounding hills to explore by car or foot. Our farm is there for you to relax and enjoy.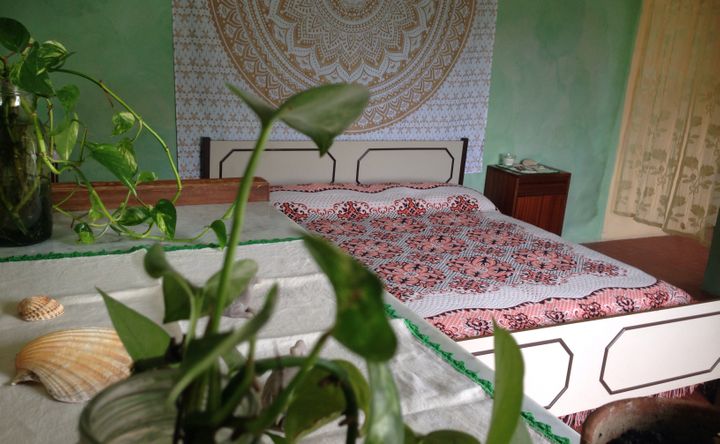 Accommodations
We have a room connected to our house with it's own private entrance. Within is a meditation room and adjoined is the healing room for our guests to sleep. We have a bed set up as a double that can also be separated into two single beds if you are coming with a friend. You have a key and access to the main house to use our bathroom. Towels and some toiletries are provided. You have a beautiful view from your room away from the road and our friendly rooster is there to greet you each morning, most guests sleep through him. You have a reading chair to relax in and an assortment of teas with a kettle. Water is provided and can be refilled at any time. It comes straight from the Apennine mountains!
Amenities
Towels
Free Parking
Coffee/Tea
Restaurant
House Keeping
Bicycles
Menu Types
Vegan
Vegetarian
Organic
Dairy Free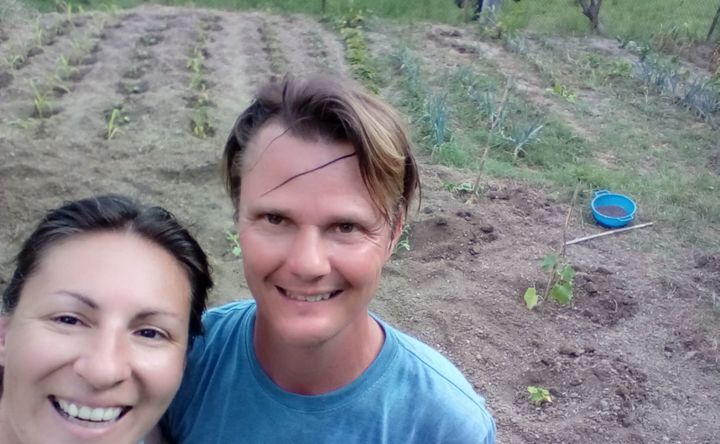 Menu/Cuisine
We plant seasonal vegetables and some fruits but also use the surrounding farmers organic cold pressed fresh olive oil! A dear friend provides us with the most beautiful, organic and old grain flour. Gluten intolerant guests have had no problems eating this GMO free original grain flour! Our tap water is better than any bottled water you can find! It comes straight from the Apennine mountains behind us and a glass bottle awaits you in your room to be refilled as often as you need. Breakfast is included in the nights cost but if you would like to join us in either of our home cooked lunch or dinner meals, a small charge is added. Although we don't always provide meat on our menu (unless it has been gifted to us), the local Restaurant just a short walk into our town, has a beautiful menu for all taste buds that uses all local produce. They are friends and we ourselves eat there once a week for an outing.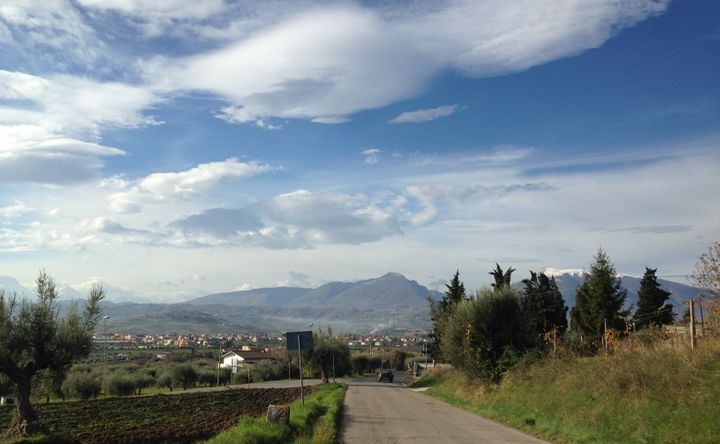 Directions
While Rome International Airport is a beautiful 3 hour drive away through the Apennine mountains, Pescara airport is closer, around 1 1/2 hours away. To arrive at our property a hire car would be required. Or if you wanted to arrive with bus or train we can pick you up from the nearest station.
Reviews
Write a review - tell others about your experience.
Jillian Drew July 12, 2018

Bliss

I would encourage anyone, if they have the opportunity, to go and spend time with Catherine and Nathan, not to mention having your own chef, Nathan, who produces stunning, wholesome food, in their country oasis. These wonderful people have true gifts, you will be met with open arms and hearts.

Nadia July 02, 2018

Beautiful nature retreat

Great venue to relax and restore your energy. Superb experience! Fantastic hospitality with two charming and compassionate people like Catherine and Nathan who go above and beyond to make you feel comfortable. The energy and the vibe of the place were so uplifting from the moment I arrived to the moment I left. I really recommend their food which was amazing and they catered to all my needs with delicious alternatives. They grow their own vegetables so there is always an abundance of homemade produce. I really enjoyed my one to one yoga, meditation and breathing exercises with Catherine who has such a warm and kind nature, she is also very knowledgeable and has a lot of experience. In fact she has opened my eyes to the meaning of meditation and its purpose. Thanks to Catherine I practise every day. I can't praise her enough for what she taught me. The location is amazing with its stunning landscapes, medieval villages and Apennine view all around you. I saw many lovely parts of Abruzzo, one of Italy's most precious gems, and I really enjoyed walking in the surrounding hills. The overall experience was fantastic, I couldn't have asked for more. Highly recommended. Thanks Cathrine and Nathan, you will see me again very soon!

Edward Cox June 29, 2018

Grateful

I'm grateful to have had the opportunity to attend a workshop held by Catherine. An enlightening exp that has openned my eyes and heart to more than I knew possible. Catherines knowledge and wisdom is beyond her years and easy to grasp. She has something special to share. Edward
Teacher