About This Center
Sitting on the slopes of the Fogo volcano, quinta minuvida orchard lodge celebrates the traditional fruit orchard, the quintessential Azorean getaway. The Azores beckons. It's unexpected. Sometimes you think you are sitting on the lush volcanic cliffs of Hawaii. Sometimes it seems you just descended on the Irish countryside. Our white-washed towns could be at home in Tuscany. It's Europe meets the tropics.
"If I could give Minuvida 100 stars I would. Stay there. I promise you will have an amazing and authentic Azorean experience that you will never forget! "
Venue Highlights
Quinta Minuvida Orchard lodge is centrally located, only 15 minutes from the airport and about 30 minutes from most attractions. The lodge features five thoughtfully appointed suites, large outdoors pool, yoga studio, guest kitchen, fireplaced living area, outdoors grills, firepit, observatory tower, organic vegetable garden, and one acre of orchards. We are close to beaches, walking trails, hotsprings and bike paths, not to mention the largest fishing port in the Azores.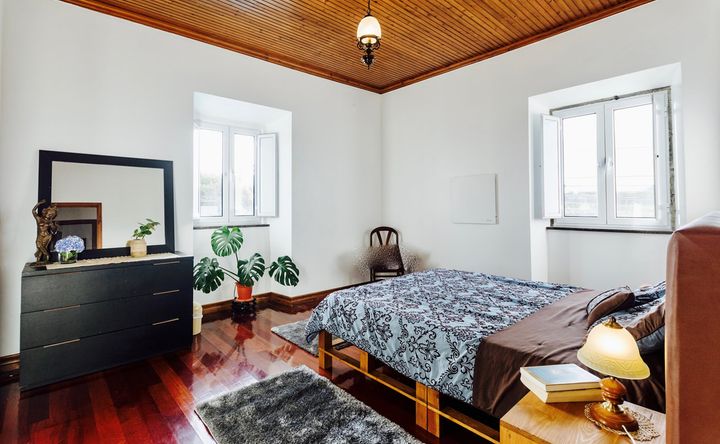 Accommodations
Minuvida orchard lodge suites feature comfortable memory foam mattresses, custom or vintage furniture, modern or vintage baths, wireless Internet, heating panels and cooling fans and daily cleaning. We are non-smoking establishment. Visit (contact info blocked) to learn more.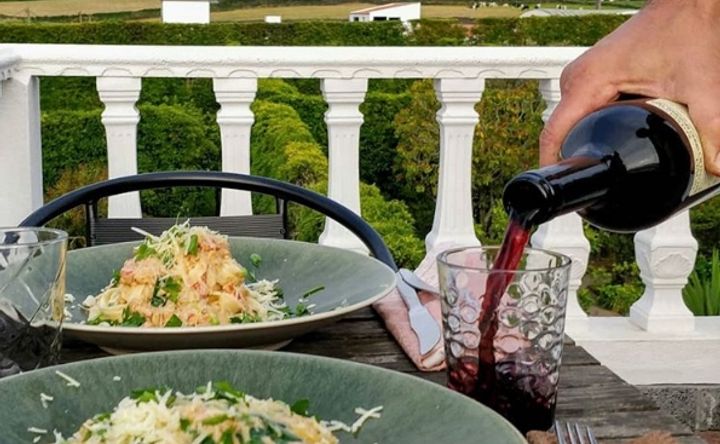 Menu/Cuisine
Taste the world of flavors in the Azores! We marry the traditional with the innovative and creative. We only serve local and in season. Many of the ingredients come directly from our orchard. The minuvida experience stay includes a five-course tasting menu paired with wines – a sensory journey through Azorean flavors.
Directions
We are located on São Miguel island, one of the nine islands that make up the Azores. The Azores are an autonomous region of Portugal and part of the European Union. The Azores are in the Azores Standard Time Zone, GMT-1, four hours ahead of Boston.
The quinta is in Rabo de Peixe, Ribeira Grande, on the north side of the island. We are 10 minutes by car to the capital city of Ponta Delgada and 15 minutes to the airport. Our location is a great central spot to see all that the island has to offer. We can provide a shuttle to and from the airport.
Reviews
Write a review - tell others about your experience.
Teacher
Love who and what you are and what you do. Laugh at yourself and at life, and nothing can touch you. It's all temporary anyway. Next lifetime you will do it differently anyway, so why not do it differently right now? Louis Hay