About This Center
One Heart Retreat Center is a nonprofit corporation organized and operated exclusively for charitable purposes, specifically to be a place that facilitates the expansion of consciousness and amplifies the spiritual awareness of all who come there. Our vision is to live in Oneness, embodying generosity, compassion and Truth in our business and in our teaching. Our purpose is to be a place where groups and individuals can come to "refill the pitcher", since one cannot pour anything from an empty pitcher.
We will offer our facilities to other organizations for group and individual retreats, either providing a format and facilitator(s), or using their own facilitators. Only those presenters who are in alignment with the principles of the Science of Mind and Spirit will be approved to offer retreats and/or workshops at One Heart. The cost of use will be based on the amount of space, materials, and equipment to be provided by the center, plus a percentage of the registration fees.
We will also offer CSL certificated and non-certificated courses taught by our faculty. These classes will be offered at a comparable rate to those of other CSL centers, and both facilitators and teaching assistants will be paid on a per-class basis. One Heart will eventually become a regional campus of the CSL School of Spiritual Leadership, offering all of the regional classes. Our facilities will also be available for special events such as weddings and other ceremonies.
Our Commitment
The guiding principle of One Heart will be our commitment to living the Truth we teach and expanding the reach of that teaching through service, prayer, and presence. In keeping with that principle, One Heart will tithe ten percent of gross income to spiritual centers and individuals. One Heart will also establish a scholarship for CSL SOSL ministerial students and offer internship opportunities to ministerial students on-site and via video-conference technology.
Accessibility
An essential aspect of One Heart Retreat Center is maximum accessibility; that is, to be available to the maximum demographic. We will accomplish this by having both a sliding-scale fee structure and a work-exchange program for individuals who do not have the financial wherewithal to pay for time at the center. This will be on a 2:1 basis (2 days work for 1 day of retreat). Participants in the work-exchange program will receive room and board during their entire stay. We will also offer a discount to CSL Practitioners and Ministers. Our management philosophy can be stated in one short question: WW<3DN? What Would Love Do Now? This is basically our interpretation of the Golden Rule, and enables us to meet people where they are and help them to discover, or perhaps re-discover, who they are.
Work Exchange
One Heart's work exchange program is designed to ensure that a lack of funds does not prevent anyone from participating in a retreat. If you are seeking spiritual renewal, either as an individual or as a member of a group, we can find work for you at the center to offset the cost of room, board, and retreat fees. Completing this form allows you to specify your skills and work preferences, such as clerical, housekeeping, outdoor maintenance, or gardening, etc. However, if you have no preference, or if your skills are not listed, we can still accommodate you.
Work exchange is on a 2:1 basis, that is, if you wish to retreat for one day (1 day), you would work for two days (2 days), for a total time on campus of three days (3 days). Work days can either precede or succeed the retreat days, or both, if necessary. You can even "bank" retreat days by working for a number of days before you schedule your retreat. Room and board are provided for work days and retreat days.
Partial Scholarship
A partial scholarship fund has been established to assist those who experience financial challenges to attendance at One Heart Retreat Center. This program is based on need and is independent of the Work Exchange program. Completion of this form constitutes your application for a partial scholarship of up to 50% of the cost of your retreat. Please explain why you are applying for assistance and after reviewing your application, we will notify you whether you have been awarded a scholarship and, if so, the amount of the scholarship.
I believe we experience the Presence of God and our oneness with it, and therefore with one another, through our human consciousness. ~Rev. Sharri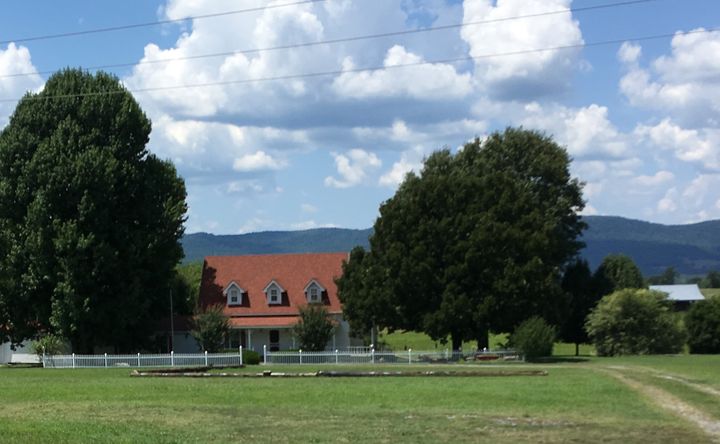 Venue Highlights
One Heart Retreat Center rests on 12.2 acres of wooded land with three existing houses, a barn, a potting shed, a pond and creek, and a large garden plot. The smallest of the three houses is the Minister's home. The next smaller is our administrative center, with the Minister's office, a registration/reception area, two bedrooms for work exchange folks, and a lobby/lounge area. The largest house, the actual Retreat House holds three dorm rooms, a library, and a conference/class room, in addition to the kitchen, pantry, and dining hall. Between the administration building and the Retreat Center, we are creating a gravel parking lot (just grass set off by logs right now). To the north of the parking lot is a stocked catfish pond, which provides an ideal meditative opportunity for many folks. To the south of the Retreat Center is a potting cottage that will be converted into a small meditation chapel.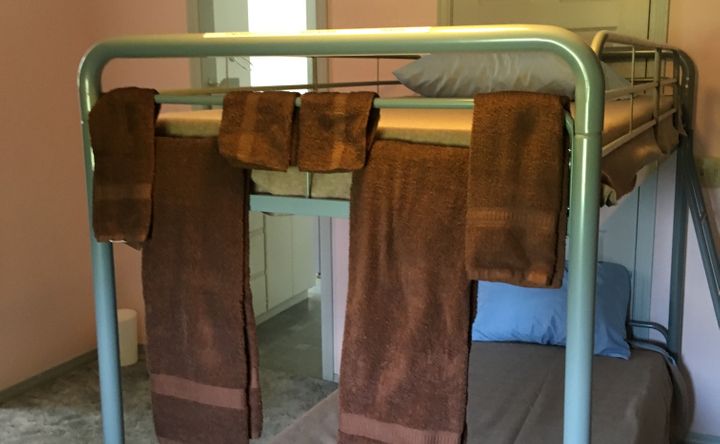 Accommodations
Each dorm room contains three sets of bunk beds and three chests of drawers. The Dr. Ernest Holmes dorm is on the first floor and is wheelchair accessible, as is its bathroom suite. Both the upstairs and downstairs bathroom suites include a separate bath/shower/toilet room. Linens are provided for both bed and bath. The Dr. Marilyn Leo dorm and the Emma Curtis Hopkins dorm share a bathroom suite with two large vanities in addition to the bath/shower/toilet room. All dorms have central heat and air, as do the dining hall, library, and conference/class room.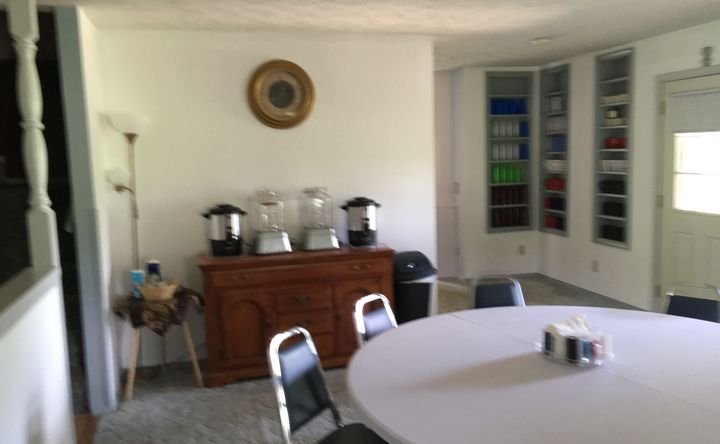 Amenities
A/C in Rooms
Towels
Free Parking
Coffee/Tea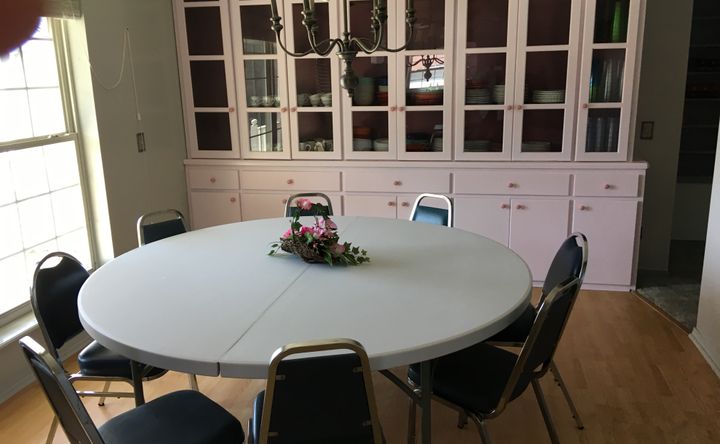 Menu Types
Vegan
Vegetarian
Pescetarian
Meat
Gluten Free
Dairy Free
Nut Free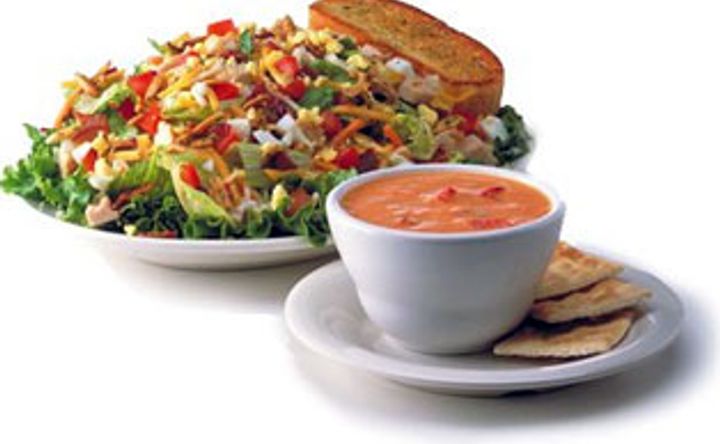 Menu/Cuisine
Our general menu is eggs, toast, meats for breakfast, but we do offer fruit, cereal, and yogurt as well; soup and salads for lunch, and a heartier dinner, with entree, salad, and desserts. We can accommodate vegan, vegetarian, or other special food requirements if given advance notice.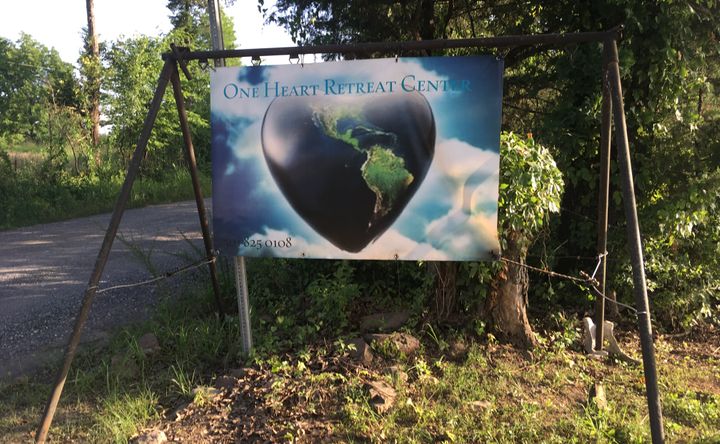 Directions
There are two airports within a lovely two-hour drive of One Heart Retreat Center: Little Rock, AR and Springfield, MO. Car rentals are available at both airports. The drive from either airport is very simple, with few turns and beautiful scenery. Some retreatants choose to make a road trip instead, and our website provides a link to get driving instructions to the Center.
Reviews
Write a review - tell others about your experience.
Teacher
Like the shadow I am and I am not. Rumi