About This Center
EXPLORE CORCOVADO
Studio Osa is the most remote art studio in Costa Rica. Our 130 acre beach-front property is located right on the border of Corcovado National Park. Our unique lodge and studio is the best place in Costa Rica for immersive art retreats and artist residencies.
The property is also a botanical artists dream- teeming with exotic fruits, medicinal plants and native flowers. The marine life on our private beaches and tide pools will astound you and inspire new ideas in your work based on nature.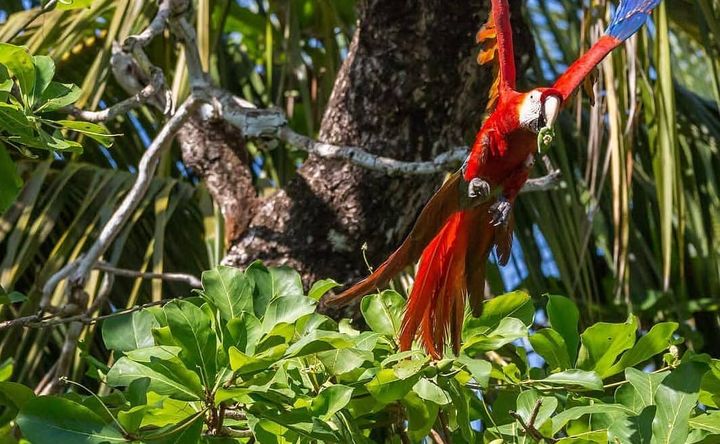 Venue Highlights
From the Studio you can also try your hand at fishing, snorkeling, kayaking, or surfing, just a stones' throw away from your cabin. Explore the Corcovado rainforest and it's surroundings in a genuine off-the-beaten track experience. In the last coastal jungle of the world, you will discover new creatures and patterns in nature. You'll notice the changes in the ocean, the tides, and the moon phases. Nature is constantly impressing us with its spectacles, but we shouldn't forget we are also part of nature and can impress ourselves when we reconnect with it.
Studio Osa is the only affordable lodge that shares it's jungle with Corcovado- the little Amazon of Costa Rica. Even just sipping a cocktail on our balcony bar, you could spot scarlet macaws, 3 different species of monkeys, coatis, tayra, or even a tapir. Our property is also a botanists' dream- teeming with exotic fruits, medicinal plants and native flowers.
Our free jungle trails offer even more wildlife spotting opportunities including countless bird, reptile, and insect species. You could even spot a group of peccary, anteater, or one of our elusive big cats.
Accommodations
Cash
There is no ATM machine in Drake Bay, so please bring enough cash with you for your stay. The last ATM is located in Palmar Norte. US Dollars and Colones are accepted everywhere.
​
Footwear
We recommend bringing sandals or flip flops and some comfortable covered-in shoes. Heavy hiking boots are not necessary and we do have rubber boots available for rent.
​
Kolbi Phone Chip and Offline Apps
We have no wifi at Jungla del Jaguar, but if you purchase a kolbi phone chip (1000 colones) before you arrive, there is cell service in a small area of the garden. We also recommend downloading useful apps that work offline such as Tide Predictor, (contact info blocked) and Google Translate.
​
Headlamp and/or Flashlight
Remember to bring your light for night hikes, sunset adventures and walking from the main building to your room at night.
​
Luggage
We strongly recommend backpack-style luggage. Suitcases with wheels are very difficult to maneuver on dirt roads and boats are all wet landings. You should also bring dry bags or ziplock bags for any electronics, to combat the humidity.
Insect Repellent
There is no Malaria in the Drake Bay and Corcovado area, but Dengue and other mosquito-borne diseases do exist. We recommend bringing a natural insect repellent such as Citronella or Lemon Eucalyptus as repellents containing DEET are harmful to your health.
​
Food
We have family-style meals available, but we also have a guest kitchen. Since the closest store is almost a 2 hour hike, please bring plenty of supplies if you are planning to cook for yourself.
​
Sun Protection
Even on cloudy days, you can get very badly burnt in the tropics especially if participating in snorkeling, diving or whale and dolphin tours. Sunscreen is very expensive in Costa Rica, so bring plenty of 50+ with you. You should also bring a hat, sunglasses and lightweight clothing that covers your skin.
Water Bottle or Camelbak
No matter what activity, it is essential to remain hydrated and you should drink a minimum of 1 liter of water per day to counteract the tropical heat. All water on the Jungla del Jaguar property is UV sterilized, so you may fill up from any of the taps or showers.
​
Your Children, but not your Pets
Families are welcome at Jungla del Jaguar. Pets, not so much. We are surrounded by pristine rain forest, which is home to countless animal species. Dogs that are not accustomed to the environment are likely to scare away wildlife and/or get injured.
First Aid Kit
Pharmaceutical items can be very expensive and difficult to find in the area. You should consider bringing bandaids, antiseptic cream, alcohol swabs, tweezers, after sun cream, diarrhea and constipation remedies and seasickness tablets. You should also bring plenty of your prescription medications including birth control.
​
Fishing, Surfing and Snorkel Gear
It is possible to rent snorkel gear and kayaks at the lodge. Surf boards can be rented, but be aware that the closest surf break requires serious experience! We can provide fishing gear for tours, but please bring your own rods or reels if you would like to fish independently.
​
Camera and Electronics
Waterproof cameras are highly recommended. Other types of cameras should always be placed in a dry bag or ziplock bag with silica gel pouches. You should have dry bags for all other electronics as well. Not only can it rain at the drop of a hat, but the general humidity level will fry your iPhone in no time.
Power Adapters
Costa Rica uses two and three pronged US electrical outlets. USB battery packs are also extremely handy in case of power cuts.
​
Spanish Translator/Phrasebook
Apart from tour guides, very few locals in the Drake Bay area speak English.
​
Rain Protection
Ponchos or rain jackets are highly recommended no matter what time of year you visit us.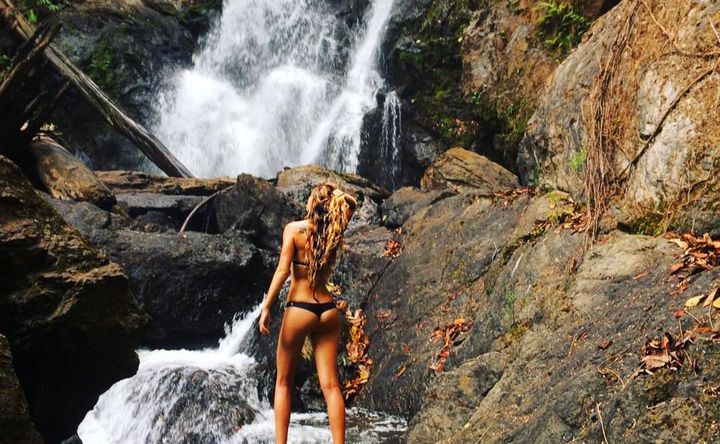 Amenities
Towels
Kitchen
Tour Assistance
Cafe
Restaurant
Yoga Studio
Menu Types
Vegan
Vegetarian
Pescetarian
Meat
Organic
Gluten Free
Dairy Free
Nut Free
Menu/Cuisine
We proudly serve fresh fish, sustainably speared out of our sea. Including but not limited to: barracuda, rooster fish, snappers, jacks, rainbow runners, pompano, & spanish mackerel.
We can accommodate vegetarians and vegans with fresh local ingredients. We also substitute milk with coconut milk.
​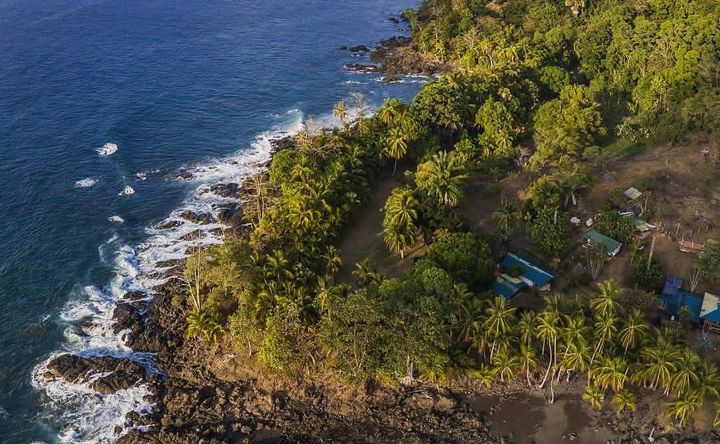 Directions
Private Transfers:
We can include private boat transportation to or from Drake Bay at a time that suits you. Our boat captain will bring along cold drinks and a small snack for your arrival. Fishing enthusiasts can even use our hand reels along the way. Please advise us at least 24 hours prior if you would like this service.
Hikers can experience the spectacular coastal trail from Drake Bay to Corcovado, without the hassle of carrying your luggage. Our boat captain will collect your bags from Drake Bay and bring them directly to the lodge. One of our experienced staff will guide you on the hike to our property, including a picnic lunch on San Josecito Beach. Please advise us at least 24 hours before your arrival if you would like this service. This can also be arranged for your departure from Jungla del Jaguar.
(contact us about pricing)
Public Transport:
Boats from Sierpe depart for Drake Bay daily. To arrive at Jungla Jaguar, you will need to take the 11:30am boat. Please advise the boat captain named 'Chancha' that you are staying at Jungla del Jaguar and he will bring you to our doorstep after dropping off other guests in Drake Bay town.
You should budget $25-30 per person for the boat journey. You do not need to reserve ahead of time.
To get to Sierpe from San Jose, take the 5am coastal bus from the Tracopa Station and get off in Palmar Norte. Manual Antonio/Quepos, Uvita and Dominical are also along this route. You can find additional bus timetables at (contact info blocked).
From Palmar Norte, take a collectivo taxi to Sierpe. You can also reserve a private shuttle to Sierpe from many different Costa Rican destinations with (contact info blocked)
You should budget $5 per person for the collectivo and $15-20 for the bus. Private Shuttles to and from San Jose cost around $250.
Tour & Transfer Combo:
Reserve any one of the following tours for your arrival or departure days and we can include your transfer to or from Drake Bay. This is the perfect option for those with a limited time in the Osa.
- Corcovado Sirena Day Trip ($90 per person)
- Cano Island Snorkeling ($90 per person)
- Cano Island Diving ($135 per person)
- Horseback Riding ($60 per person)
Domestic Flights:
Both Drake Bay airport and Palmar Sur Airport are accessible from Jungla del Jaguar. Flights operate daily from San Jose and Puerto Jimenez with Sansa Air.
From Palmar Sur, simply take a collectivo taxi to Sierpe and follow the directions public transport directions above.
From Drake Bay airport, take a taxi to Drake Bay Beach and ask for help flagging down the boat captain named 'Chancha' who will be dropping off passengers between 12.15pm and 12.45pm. Ask him to bring you directly to Jungla del Jaguar. You could also choose one of our private transfer options.
You should budget $30-35 per person for these transfers.
Reviews
Write a review - tell others about your experience.