About This Center
Destiny Destinations Luxury Retreats is an exclusive luxury retreat service.
Our transformational retreats are designed to activate your heart-center to influence and lead more effectively. We bring you world-class luxury from destinations around the world so you can truly relax. You will learn how to inspire, ignite and empower yourself and the people you influence. You will learn powerful tools to master your own life with limitless possibilities, and positively impact others for personal and professional fulfilment.
WHAT YOU WILL DISCOVER
You are Powerful
Through daily physical and mental practices, you will begin to access your own inner-power and strength.
Expand your Consciousness
We use sacred yoga and meditation techniques, daily teachings and ceremony to expand your consciousness.
Transform and Thrive
As you activate your inner-wisdom and expand your consciousness, you will begin your transformation into your greatest potential.
Understand your Destiny
You will reach a state of enlightenment as never before. Here you will uncover your destiny
Your destiny awaits. Stunning locations, world-class luxury, a life-changing transformational journey, an all-inclusive package. All you have to do is decide that you will. Choose your destination of your choice to discover your transformational journey.
Prepare to be transformed as you fully participate – mind, body and spirit – in a five-day guided journey. Each day will consist of yoga and mindfulness practices, teachings in consciousness technology, immersion in the local custom through sacred rituals, celebration and excursions. Enjoy live music entertainment and detoxification elixirs to clarify your mind and expand your awareness.

Each destination retreat package includes:
5-night luxury resort accommodation.5-day guided transformational journey program – a perfect balance of mental, physical and spiritual activities.Daily sacred yoga and meditation techniques.All inclusive farm-to-table, local culinary meals, snacks and elixirs.A luxurious spa indulgent treatment.An excursion to a local sacred site.Live music immersion.Welcome wellness travel pack (personal yoga mat, travel towel, water bottle, meditation cushion).Post-retreat personal development and care program.
How you will benefit from this life-changing experience:A deeper understanding of who you are.Complete inner balance and peace.Reduction in stress.Overall improvement in mental, emotional and physical wellbeing.More joy, happiness, connection and freedom.Healing at a physical and emotional level.A deeper insight into the science of consciousness.Deeper clarity about your life's quest and hearts calling.Practical tools that will continue to support you through your life journey.This is truly a life-changing experience. You will be transformed.
The next retreats are:HAWAII : November 2018THAILAND: January 2019 PHILLIPINES: February 2019
Are you ready to join our voyage to the first of our 12 sacred global destinations around the world?
Further details at (contact info blocked)
ABOUT 'REENA': "My healing from Reena was one of the greatest experiences in my life. I was suffering from extreme stress, heartbreak and anxiety prior to her healing. I tried many things to make progress and feel better, happier and more at peace but none had the same effect and lasting effect. I am grateful for what Reena did for me and continues to do. She is a remarkable healer; not only is she very gifted but she is very loving and supporting and genuinely cares. She has helped me immensely, I am blessed to have met her and to have her in my life; she provides continuous support, is always there when I need her and her healing has gone far beyond my first session. She is a gift to humanity." ABOUT 'JULIANE' : "Juliane gave me the confidence and motivation to move forward with my business idea, turning a dream into a reality. She gave me great inspiration throughout my sessions. I would recommend Juliane to anyone who really wants to change their life for the better." ABOUT 'Kaylie': "Thank you for this amazing experience in a beautiful setting. Perfect guides, a well thought out schedule, indulgent accommodation and an intimate gathering of very special souls coming together to reflect, give thanks to our lives, and learning to improve our bodies so they can carry us into our inspired futures!! We all had FUN, learnt new things and connected. We are eternally grateful! Book me in for the next exciting adventure… "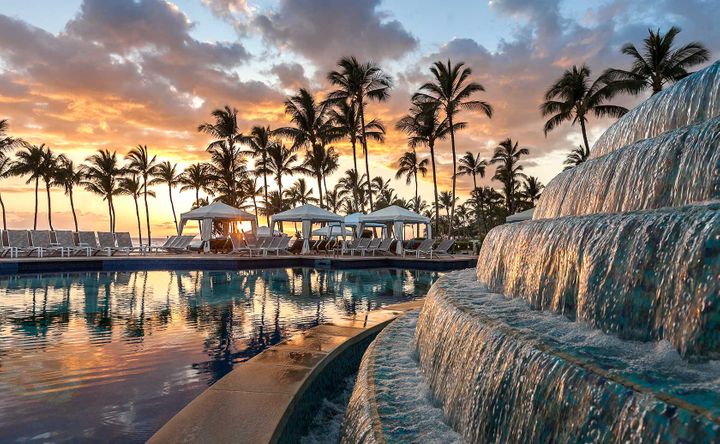 Venue Highlights
Choose your next destination:
Each destination has been selected for its secluded location and luxurious comfort, so you can completely disconnect from the noise and pace of life, in exquisite surroundings, eating the finest food and enjoying world-class service.
MAUI, Hawaii
Maui, known also as "The Valley Isle," is the second largest Hawaiian island. The island beloved for its world-famous beaches, the sacred Iao Valley, views of migrating humpback whales (during winter), farm-to-table cuisine and the magnificent sunrise and sunset from Haleakala. Set on 40 acres of lush tropical gardens and bordering the majestic Wailea beach, this exclusive luxury retreat boasts a pool for every mood. Feel the warmth of the setting sun and delight in the island air as you immerse yourself in a healing and transformational experience. This retreat has been chosen specially for your ultimate comfort and luxury. The weather is perfect, day in, day out. This is your time to relax and detach from the noise and pace of your busy life, and reconnect with your heart, soul and the healing energy of the earth.
KOH SAMUI, Thailand
Nestled in a hillside forest, overlooking the Gulf of Thailand, where white sand stretches along an iridescent blue sea, you will immerse yourself in luxurious comfort and authentic indigenous culture.
Step into the spiritual magic of remote Thailand, as you reconnect with your inner-power and realign your focus.
BADIAN ISLAND, Philippines
Located on a secluded island, this five-star resort offers a reclusive luxury experience. Prepare to be breath-taken by by pristine ocean and rugged mountain views. Revitalize your body and mind in one of the Thalasso (ionized) outdoor seawater pools.
This is your time to recieve, renew and recharge as you embark upon a journey of deep self-discovery.
Discover more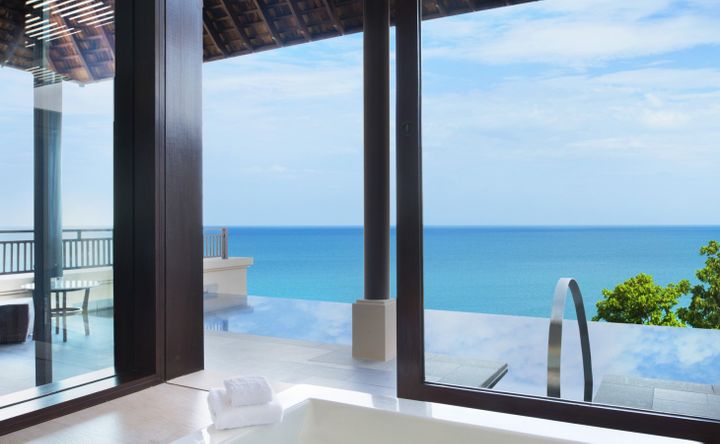 Accommodations
MAUI, Hawaii
Choose from one of three luxurious fully serviced accommodation options, tailored to your specific requirements and budget. Enjoy the private lanais, and take in the views of Mt Haleakala and the North Pacific Ocean. Indulge yourself and recharge in the oversized bathtubs provided in all rooms. This is a fully serviced experience. Your stay comes complete with daily house keeping and premium amenities, so you can truly relax.
KOH SAMUI, Thailand
Choose from one of four luxurious fully serviced accommodation options, tailored to your specific requirements and budget. The Classic Pool Suite, The Deluxe Pool Suite, the Grand Pool Suite with private plunge pool and the spacious Tropical Pool Villa, each have their own private pool with ocean views. This is a fully serviced experience. Enjoy an evening turndown service, so you can completely relax.
BADIAN ISLAND, Philippines
Choose from one of three luxurious fully serviced accommodation options, tailored to your specific requirements and budget. The Thalasso Pool Villa has a private pool with mountain and ocean views. The Badian Suite and Junior Suite each have exquisite views of the mountain and ocean. Tasteful traditional interiors of wooden floors and textured furnishings create a feeling of tropical calm. Enjoy an afternoon rest on your hammock or private bath as you fully relax and immerse into bliss.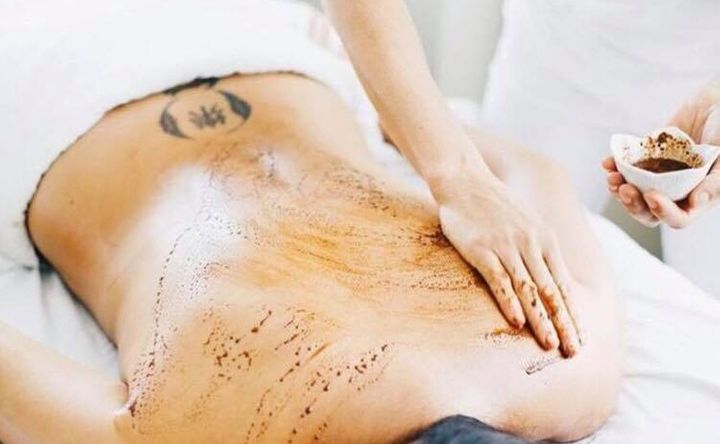 Amenities
Spa
Pool
Towels
Tour Assistance
Coffee/Tea
Cafe
Restaurant
Fitness Center
Yoga Studio
House Keeping
Menu Types
Vegan
Vegetarian
Pescetarian
Meat
Organic
Gluten Free
Dairy Free
Nut Free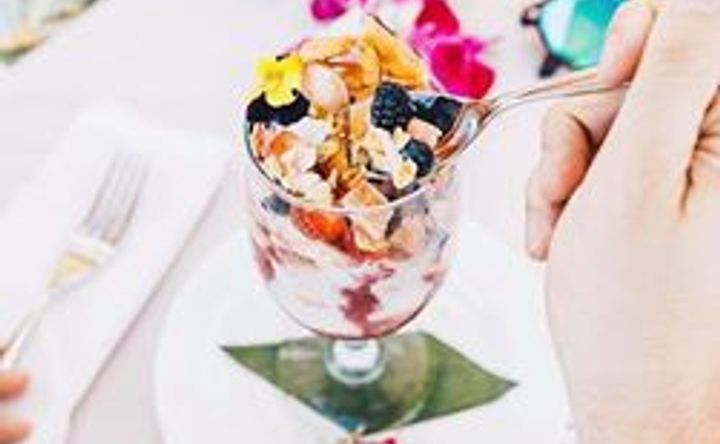 Menu/Cuisine
All inclusive of farm-to-table local culinary meals, refreshments and rejuvinating elixirs.
Prepared by five-star chefs and service. We work alongside the venue host to bring healthy, local and vibrant, and experience authentic local dishes during your stay. Taking this experience to five-star standards, premium quality and enjoyment. We cater to special dietary requirements.
Directions
We can assist with airport transfers on request. All guests to arrange own flights, we can assist further.
Reviews
Write a review - tell others about your experience.
Teachers