About This Center
The house is held with the deep intention to reconnect us to our nature as humans on this earth. In Casa Antorcha we host guests, intimate retreats and gatherings to open up to our personal and collective well-being. The house is made with local and natural materials and the water we use is collected from the clean tropical rains. It's a pleasure for us to receive you here.
I came to visit the jungle and I leave having healed myself and my heart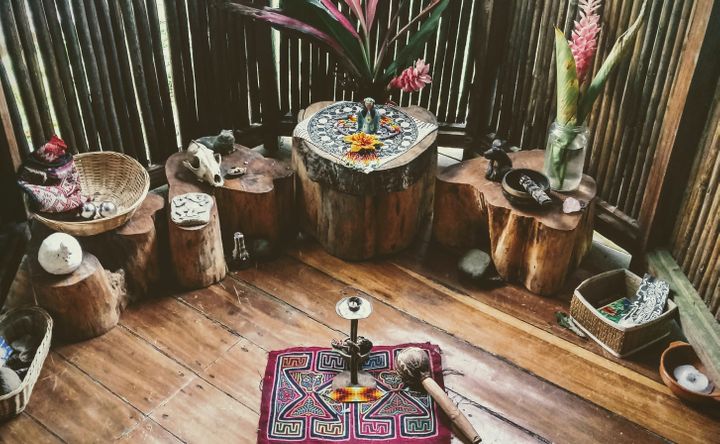 Venue Highlights
Casa Antorcha (Spanish for Torch House) is a space held by the lush Caribbean jungle. The house is surrounded by toucans, cacao trees, monkeys, flowers, bananas and butterflies. A peaceful place where the sounds of the forest create a symphony for the senses.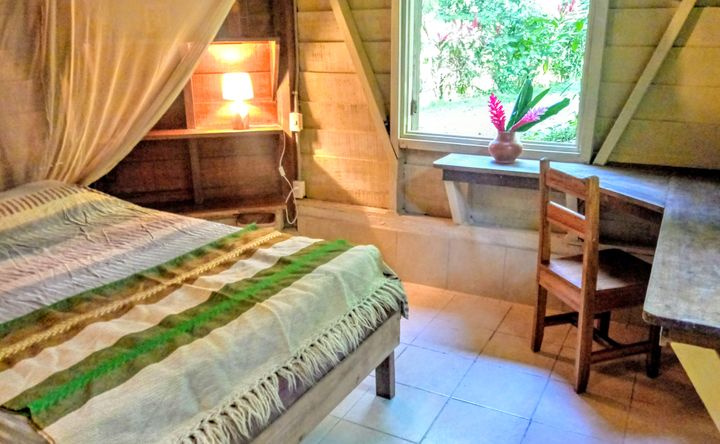 Accommodations
Casa Antorcha has intimate shared and private rooms for you to rest during your retreat. All four rooms are entirely made of local wood and have windows with views of the surrounding jungle providing a rustic while elegant natural environment for your intimacy. In each room you will find small original artworks that we've created and collected, giving the rooms touches of color and love. There are two shared bathrooms with clean rainwater showers inside the house and one delicious outside shower to cleanse in as well.
The beds have colorful mandala covers, comforting blankets and a mosquito net so you can dream in peace. There is also a drying rack and shelves to store your belongings.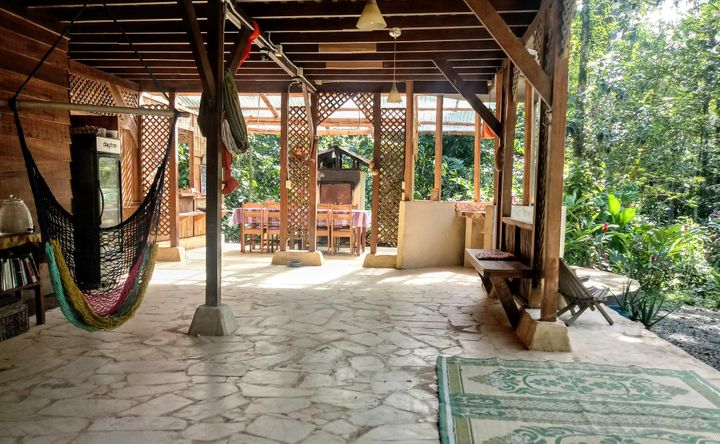 Amenities
Free Wifi
Towels
Free Parking
Kitchen
Yoga Studio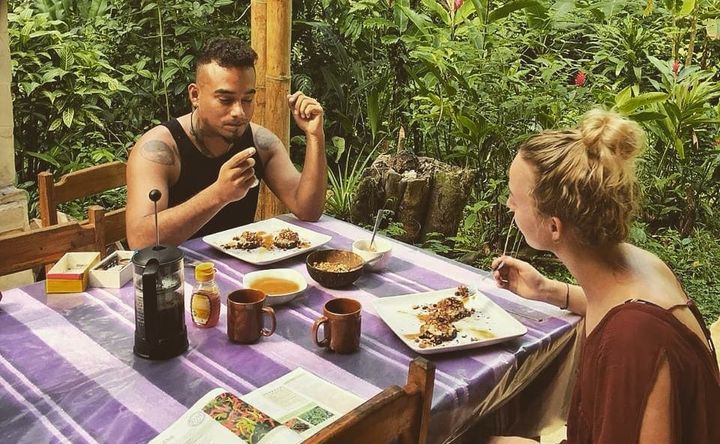 Menu Types
Vegan
Organic
Gluten Free
Dairy Free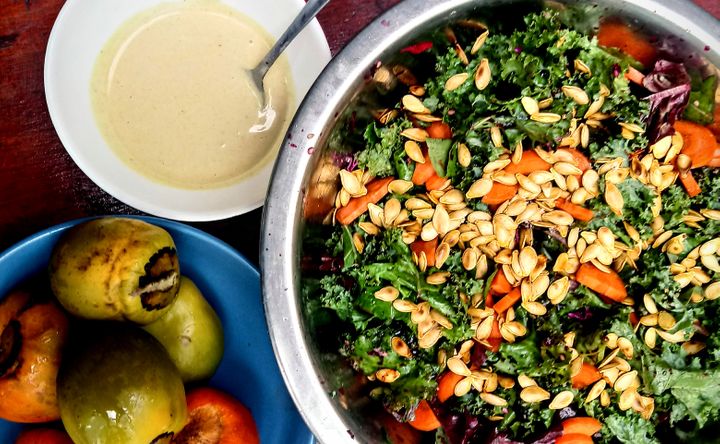 Menu/Cuisine
All meals use local, gluten free and all plant based ingredients. Lots of fruit, vegan cheeses, sprouted lentil patties, fermented kefir drinks, big salads, cacao deserts and more.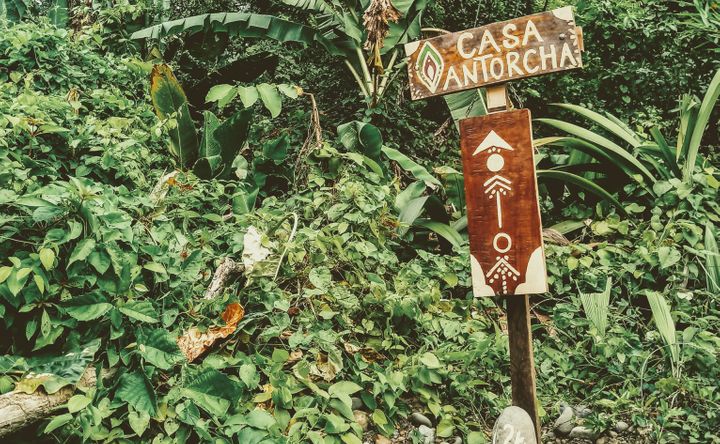 Directions
From San Jose International Airport (Juan Santamaría) there are several options. You can take a direct shuttle using (contact info blocked). You can also take a taxi to the center of San José and take a local bus (bus company name is Mepe). For this option, take a taxi to the Transportes Mepe Terminal (also called "parada de San Carlos") and take the bus to Puerto Viejo de Talamanca. Buses leave at: 6am, 8am, 10am, 12md, 2pm, 4pm, 6pm. This bus costs approximately $12. Once you get to Puerto Viejo you will take a taxi to: calle olé caribe, Casa Antorcha. The taxi ride is around $10. From San José, it should take you 5-7 hours to get here. You can also look at possible local flights from San Jose to Limon which would leave you with a 1hr bus ride to get here.
Reviews
Write a review - tell others about your experience.
Kimmy McGhee February 10, 2020

Memories for a lifetime

Staying at Casa Antorcha is an absolutely priceless experience! You are surrounded by the dense jungle, home to countless gorgeous creatures including vividly coloured butterflies, hummingbirds, and so much more! You can even see (and hear!) howler monkeys jumping amongst the trees! You fall asleep on cosy comfy beds, with the soundtrack of the rainforest so alive and vibrant. Theres a beautiful garden to explore and you feel a true and deep connection with nature. Our hosts Wies, Alejandro and Beatriz were exceptional, they made sure we were all comfortable, so friendly and warm, and the food was out of this world! The vegan food home cooked by them was extremely delicious, i even suggested they should publish a cookbook because it was exceptional. It has to be tasted to be believed! Casa Antorcha is a gorgeous home away from home and was a true high light to my Costa Rica experience and memory for life. I will definitely return one day and cant recommend them enough. Im still sinking in all that has happened it was so beautiful. Thank you for your hospitality Wies, Alejandro and Beatriz! So much love xxxxx
The business of living life is simply last night's dream.
All creation is just a flash of lightning in the dark. His Holiness the 17th Gyalwang Karmapa