About This Center
Tribal Village is a regenerative permaculture and spiritual education eco-village. We are an international family working to teach and empower local communities, volunteers and guests with the knowledge and practices needed to ground the new paradigm on our planet. Through events, celebrations and hard work we are manifesting this vision every day. Together we are changing our world through love.
Our values
Conscious sustainable living
We are learning as a community to evolve as a Soul group. We are practicing and experimenting new ways to take a decision, to relate and organize life here. We are adept at Agile Flow Philosophy and of Dynamic Equity. We are recreating step by step the Garden of Eden of the New Earth. And it goes way beyond the flowers and trees we can see. It is multidimensionally alive.
To have a positive Impact on the local community
The conscious way of living together we are experiencing sincerely tries to integrate the local community in our projects. We care about our impact on our neighbors.
To have a positive impact on the land
Pachamama is our blessed divine Mother. We dedicate our Service to Her well-being, as we deeply believe that a positive collective future or timeline involves healing our relationship to Earth. As She is being reborn, it is the moment to reconnect and to accept Her as a mother again. Tribal Village is a Portal for this RE Union, this new beginning.
We are practicing the concepts of Permaculture and Sacred Presence in our Land, on the shore of Lake Atitlan, which is so powerful and supportive in Her Energy.
We are showing a new way to Be Human on earth and this means treating Her well.
Empowering Education & Art for all
Tribal Village is A Sacred School. It is a Vortex blending both ancient traditions and New Earth practices. Some of the most passionate teachers come here, to share their knowledge and support Healing for All, during workshops and retreats. The Art of CODREAMING together is our song. We do appreciate Beauty and Grace, and everything happening here resonates with the True Frequency of the Heart.
Personal and collective Healing (Physical, Emotional, Mental, Spiritual)
We are all Healers. Re-aligning with your True Self is what makes you a healer. We are all interconnected and entangled, we belong to the same Web of Life. It is time to Heal all together, collective wounds and personal traumas. All our activities here support all-encompassing healing, on the physical, emotional, mental and spiritual level.
Sacred celebration & Compassionate communication
Life is Juicy! As we honor and care for our bodies by our daily practice of Yoga or Chi Qong, we honor as well the cycles of Nature. We gather for Full Moon and New Moon to celebrate the Joy and pleasure to be together around the Fire. We are tuning our hearts together to open to new possibilities and allow each of us to share their wisdom and to manifest their Unique Beauty.
Multigenerational & International community
We are Family. Children and Elders are welcome here. Tribal Village is open to All who are willing to go deep inside and to re-align with the new Sense of Presence that calls all of us.
Wherever you come from, if you are willing to heal and open your Heart, you are welcome here.
"At tribal village you can really see the beauty of utopian ideas combining with ancient wisdom to create working and wonderful designs of collaboration. Love the parties, love the spirit of community and simply every little thing about the smart ways things are sorted out, immersed and encompassed by a very particular line of thinking. Here's to the familia and both fingers crossed that this great strive continues, broadening and deepending our understanding of tribal trust, true purpose and spirited cocreation!"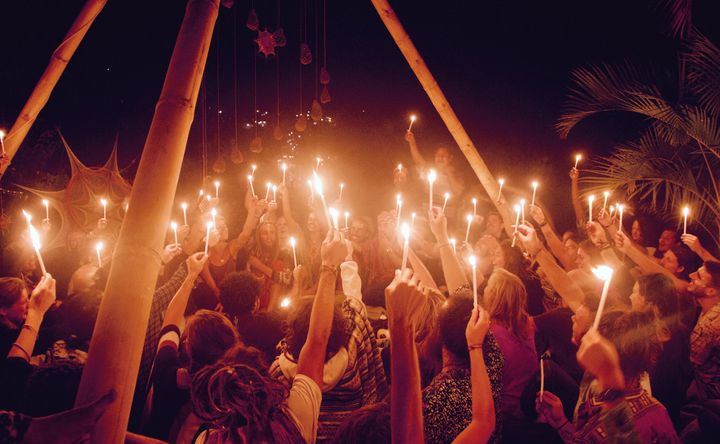 Venue Highlights
Wake up at sunrise for a magnificent view of Lake Atitlan and welcome the morning with a group Yoga or Qi Gong class. We often have conscious workshops depending who are the co-creators staying with us at the time. For instance, Qi Gong, Acro Yoga, Sacred Water, Female Empowerment, Conscious Leadership, Sacred Geometry and Thai Massage are some of the recent offerings. During the evening musicians play guitar and drums and people can join in singing. Sometimes it's Kirtan (devotional music) and sometimes original pieces depending on the musicians in the village at the time. Every Monday there will be a Sacred Song Circle where all San Marcos is invited! After dark we often build a fire and sing Kirtan and other songs around the fire. Sometimes hot cocoa is served. It's wonderful to warm the feet by the fire, cuddle with your honey and sing together.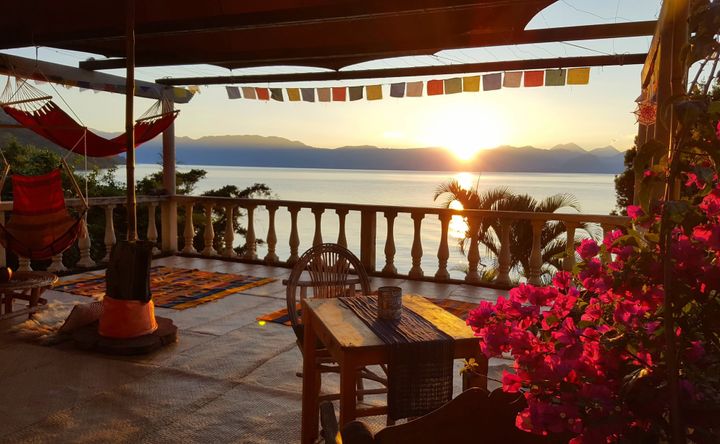 Accommodations
Dormitory option, located in the Temple House on the second floor with an incredible view of the lake can welcome up to 10 people. According to availability, you can have a single bed or one bunk bed.
Temple room option, located in the temple house at ground level has 2 rooms with double beds and windows on the terrace with views of the lake.
Glamping tepee option, located at different locations in the Tribal Village, all have a lake view, they are brand new and are traditional Sioux models. They have a double bed with a mosquito net, a wooden trunk with a lock to put your stuff, and electricity.
Iglo tent option, for people who want more privacy than the dormitory and still have the cheapest option, we have few tents available.
We provide bed sheets, pillows, blankets and towel.
You will share dry toilets and shower with warm water in the area of the tepee or in the temple house.
When you arrive you are asked a deposit (100Q) for the towel and you'll get it back when you leave.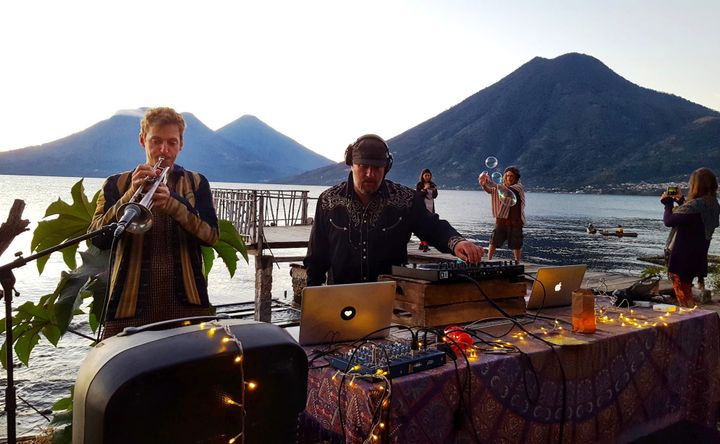 Amenities
Free Wifi
Towels
Kitchen
Tour Assistance
Yoga Studio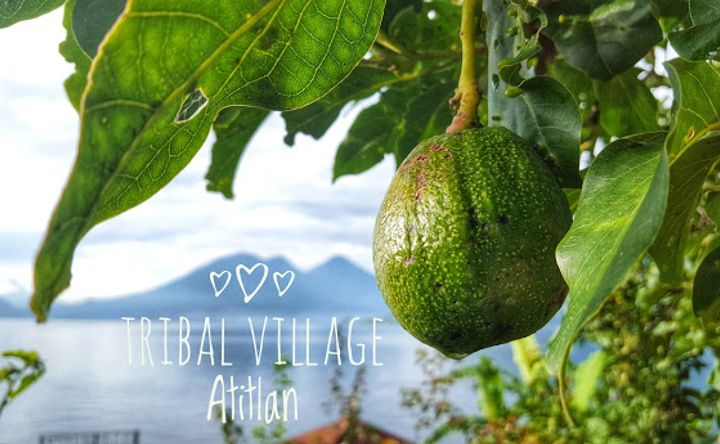 Menu Types
Vegan
Vegetarian
Ayurvedic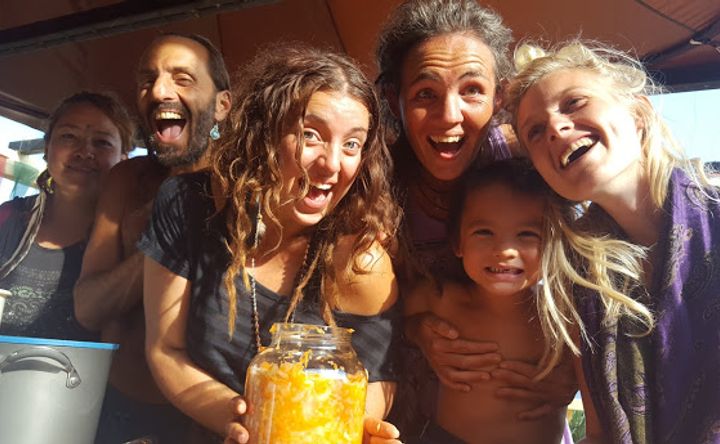 Menu/Cuisine
In high season and during the week a breakfast is provided with lots of fruits and porridge. Lunch is prepared with love and joy and we will all eat together in the garden or in the terrace of the temple. For dinner you can prepare your own food or cooperate with other people using the community kitchen. In low season and during the weekends you can also prepare your own food in the community kitchen.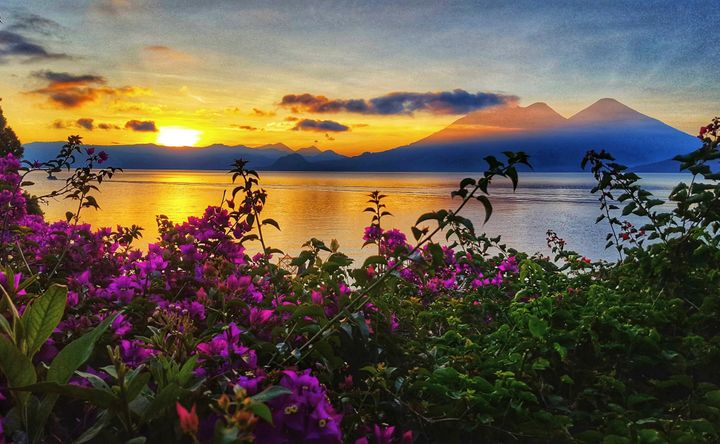 Directions
We are located between San Marcos and San Pablo. The easiest way to get here is a 10 min tuk tuk from San Marcos (5-10Q). You can tell the driver to go to Tribal Village or El Mirador. You will get dropped off at the top of a big on a colorful garage with a painted mural and with a small "Tribal Village" sign next to the garage. Take the stairs down towards the lake.
You can also walk for about 25 minutes from San Marcos.
From Guatemala City Airport you can take a direct shuttle to Antigua (80-120Q) where you might have to spend a night, depending on your arrival time. From there you can take a shuttle with a travel agency to San Marcos (70-100Q) or to Panajachel. From Pana you will need to take a boat to San Marcos (20-25Q).
Reviews
Write a review - tell others about your experience.