About This Center
Welcome to Sharanam Retreats
Escape without running away…
Personal and open contact with experienced professionals for your transition into a new phase.
Yoga, meditation, focusing and other consciousness techniques for relaxation and deepening your experience or healing.
Great food and nutritional inspiration for a feeling of being supported on all levels.
Sharanam Retreats offer yoga retreats with personalised coaching. We enable you to give yourself undivided attention in a beautiful setting. You will enjoy all the benefits of Nature with the sea, mountains, trees and flowers nearby, with a wonderful Mediterranean climate. Our guests book yoga therapy retreats individually or with a partner or friend, together forming small groups. We host a maximum of 5 people at a time.
Aleid Warmelink is a qualified psychologist and yoga instructor with over 20 years of experience of therapeutic work. Doby van den Berg is a massage and Reiki therapist as well as chef. We facilitate the retreats working as a couple, sometimes adding other therapists to the household.

Our vision is to provide a place of welcome to anyone at any time in their life, to add more tools for relaxation, health and coping with life in general.
We believe there is a lot of good group-work on offer, but we ourselves choose to work with very small groups of 3-5 because we notice a strong need for personalized program where one has space for oneself, physical space but also social freedom and flexibility in the program.
In this way we are open for people who need simple relaxation along with yoga and good food, but also for people who wish to work through emotional processes.
Our name SHARANAM means 'welcome' and 'to take refuge in spirituality'. In the Indian culture the word connects to the deity Ganesha, remover of all obstacles. We feel this name fits us. In a down to earth way we wish to share openness, acceptance, conscious living and a belief in personal growth with everybody we welcome.
We like variation and fresh enthusiasm, in food, in physical movement, in work hours in work techniques.
Thank you so much for that wonderful stay! I enjoyed your warm and welcoming home, the stunning nature around Cala Figuera and the excellent cooking by Doby. The Reiki- Massage was a whole new experience for me, and during the sessions with Aleid, I could finally work on issues I had been carrying around for much too long. All in all, I could really reload my batteries, which I definitely needed. Thank you! ~ Charlene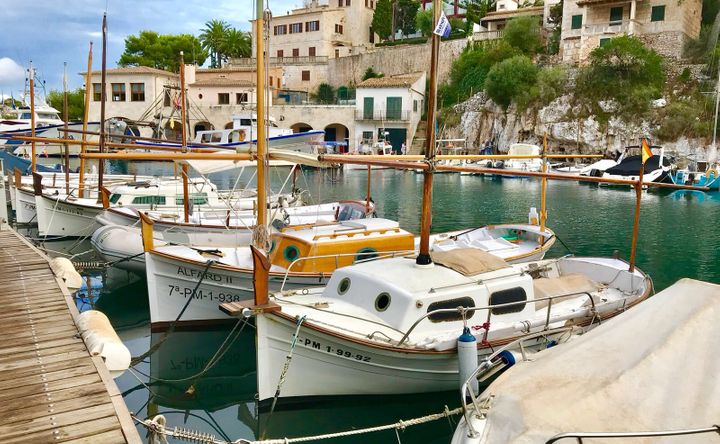 Venue Highlights
We are located in a house at the edge of a small fishing village located directly at where the forest starts and only one steps down to reach the beautiful natural port with small traditional fishing boats. Every day you can see the fishermen repairing nets and selling fish in the main harbour building.
The area is great for hiking, cycling, stand-up paddle, kayak, boat tours, climbing, bird watching. There is a famous and very nice market in the main village of Santanyi, at cycling distance (or bus). The nearest beach is at 5min cycling or a 30min stunningly beautiful cliff walk.
Also very nearby is the nature reserve of Parque Natural Mondrago.
In summer we take our guests often to a local outdoor music venue at the famous beach of Es Trenc.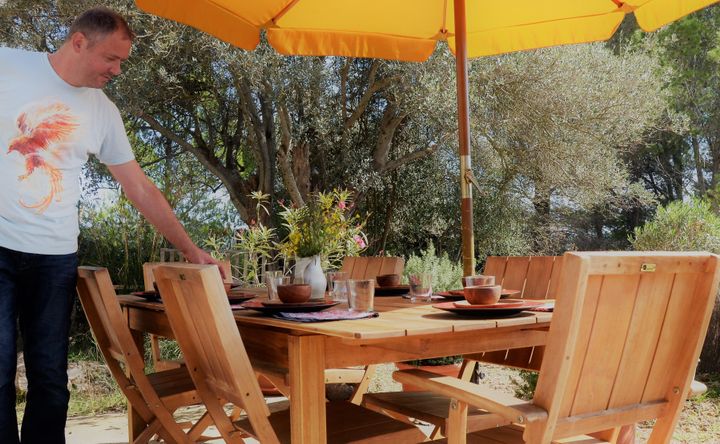 Accommodations
We consider Sharanam Retreat Center more a home than a hotel.
The communal spaces consist of an open kitchen and living room and plenty of space in the tropical garden with sun beds and hammocks. We have a small infra red sauna and we provide bicycles. The sea is at 1 minute walk.
Our guests stay in 3 rooms with private entrances and private bathrooms. One single room is connected to the living room and 2 doubles have their entrances onto the patios of the house, one at the bottom in the garden and one at the roof. We ourselves occupy the mid-floor.
We only have guests share a room if they are a couple or friends, so if you book as an individual you get your own private space.
We provide towels and cleaning twice a week.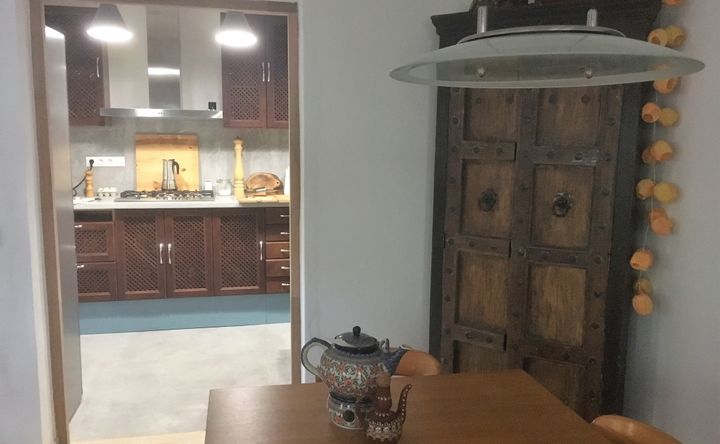 Amenities
Free Wifi
Sauna
Towels
Free Parking
Kitchen
Tour Assistance
Coffee/Tea
Restaurant
Yoga Studio
House Keeping
Bicycles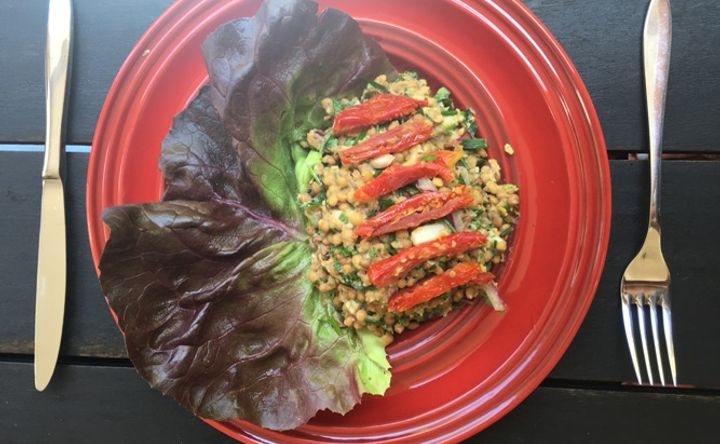 Menu Types
Vegan
Vegetarian
Organic
Gluten Free
Dairy Free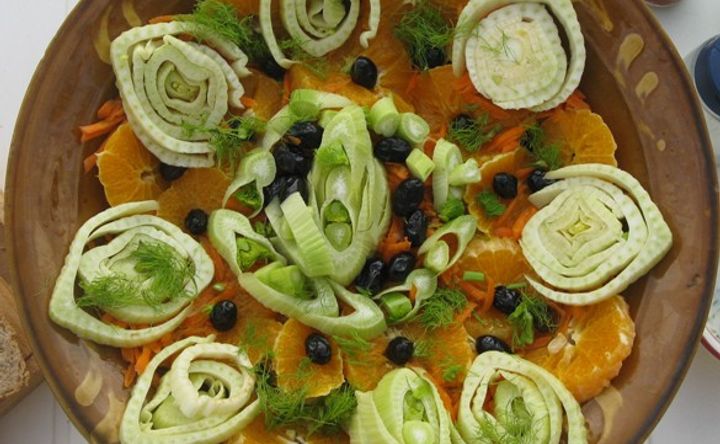 Menu/Cuisine
Breakfast, lunch, dinner, fruits, and snacks are included in the Sharanam retreats. Gluten-free, dairy-free, and sugar-free food is always available. Doby, the chef, is a vegetarian and world food specialist. He can tell you a lot about healthy alternatives and creative cooking at home.
Fresh fruit smoothies, home-baked bread, home-made marmalade's, hummus, and tapas are among the daily delights.
For human and planet we advocate healthy variation and home cooked food, as much local and as much organic as possible. We love cooking and aim to inspire others to eat healthy creative food. We hope people learn more about the preparation, the ingredients and effects of what they eat on their well being.
We do not generally promote any long term strictness in dieting, except for people with serious allergies. A diet can be good for testing your reactions to certain nutritional ingredients, but learning to balance is key. Joy is also a very important ingredient for health!
In the preface of 'Gut: The Inside Story of Our Body's Most Underrated Organ' Giulia Enders asks herself and all medics why it is that so little information is shared about the importance of nutrition and digestion. And why the heart and the brain seem to be valued much higher in medical education while in an embryo the first main systems to develop are the brain, the heart ánd the gut.
We offer juice detox and detox-light combined with any of the retreat packages. The detox-light program is a bit less serious than a week with only juices and has easy-to-learn cooking ideas. For many, it is already a detox leaving meat, alcohol, sugar, heavy food, and heavy old mind-patterns behind. When detoxing, at least a 30-minute walk or swim per day is advised, besides the daily 90-minute yoga classes. Most days, a guided walk will be offered. Feel free to choose between juices or this much lighter version depending on your needs.
The juice detox consists of six days (out of eight) with only juice, tea, and water intake. On booking, you will receive instructions for home preparation, for one week before, and build up suggestions for till one week after the retreat.
The juice detox is great for heightening your awareness and observing your emotional relationship to food. It is also an excellent first step towards change. So if you want to change unhealthy habits it can be your motivator. The juice detox in itself is not meant for weight loss. You may lose 3 kilos but if you don't change your relationship to food/alcohol/drugs/medication then a juice detox is a temporary cleanse. Good, but it's up to you to make more of it. We will offer all the support you need with massage, yoga, breath work and coaching/therapy around your patterns.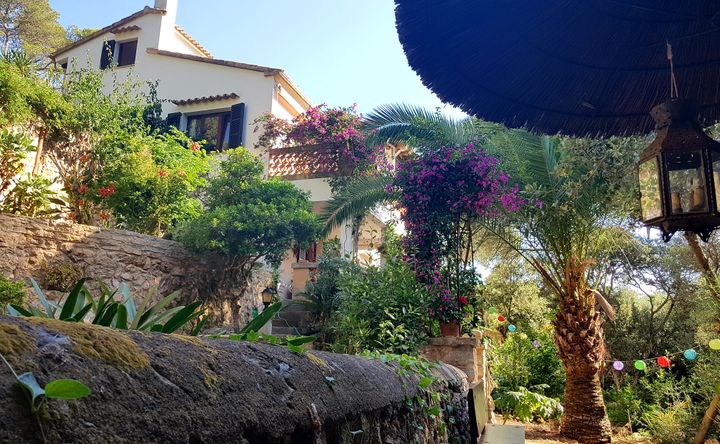 Directions
airport Palma de Mallorca (PMI)
Our center is at aprox 1 hr drive from the airport.
there is a bus in high season.
we can organise transfer (aprox 40e one way)
Reviews
Write a review - tell others about your experience.
Teachers